A 25-year prison sentence to a mother who was too fit for online games and let her daughter die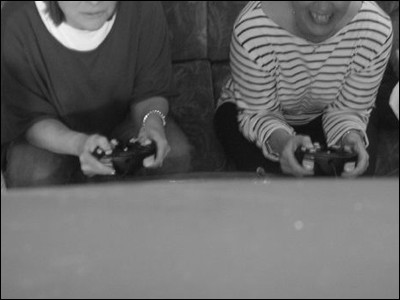 ByAltemark

I think that everyone has experienced that "I've been overwhelmed by the game and have forgotten about other things", but in New Mexico there is a mother who is too addicted to online games and killed her daughter I heard that he was sentenced to 25 years in prison.

The woman was playing the world's best MMORPG "World of Warcraft"was.

Details are as below.
New Mexico mom gets 25 years for starving daughter - FoxNews.com

On January 26, 2006, Rebecca Colleen Christie who lives in New Mexico state realized that her daughter was soooo conscious and called for an ambulance. According to the survey, at this time the weight of the 3-year old daughter Brandi was 23 pounds (about 10 kg) (the average weight of 3-year-old children in Japan is about 13 kg).

On this day, Christie played the World of Warcraft from lunch to 3 am the next day, 25 years imprisonment was imposed on the death of her daughter for the second grade slander and child abandonment. In addition, Sergeant Derek Wulf, a former USS Air Force, Christie 's father, admitted the neglect' s guilt. The judgment will be handed over here on June 15.

Wulf said that she had doubts about her childcare ability and the eldest daughter lived under her grandparents. When Wulf came home from work, my daughter always had an empty glass and Christie was playing a game. The garbage can of the house was overflowing, there was a smell of cat's peeing, there was evidence that the child was eating cat food.

Christie received a ruling, "It is heavy on my mind that being able to see the growing daughter's appearance is heavy." "It was my duty to take care of my daughter, but I forsaken it I'm so sorry to hear that.