I was watching a memorial site in Seoul, South Korea on 23rd May 2009 when President Roh Moo Hyun suicide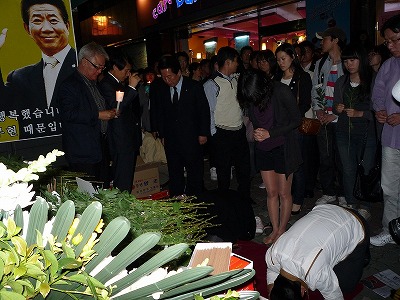 Hello,Around the World Bicycle WorldIt is Takuya Sudo @ Chaliderman.

On May 23, 2009, I reopened around the world, I met Seoul, South Korea, at the memorial site of President Roh Moo Hyun. Outside news distributed, outgoing flower bed, established police officers, mobilized police officers, people dedifferentating with tears, candles illuminated at night, Oohan gate gathered with a lot of people etc. , The things moved swiftly, the whole thing was included in the photograph.

For details, click here.
The modern town of Seoul.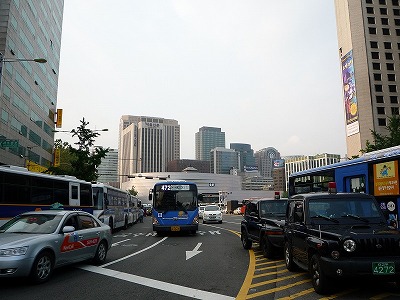 Outsiders were dealt and I learned that President Roh Moo-hyun passed away.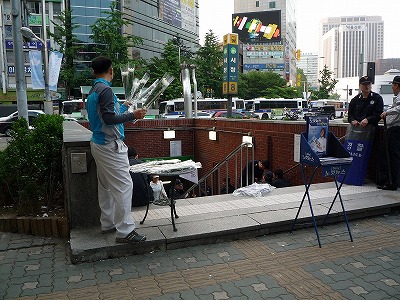 The police are blocking the way.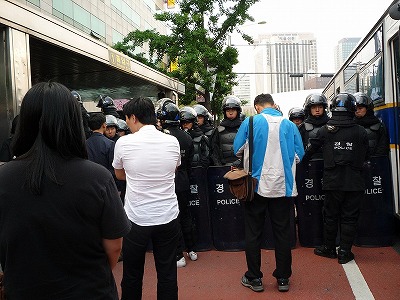 me too.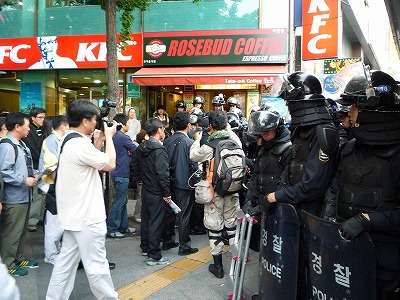 I do not seem to be able to go anywhere.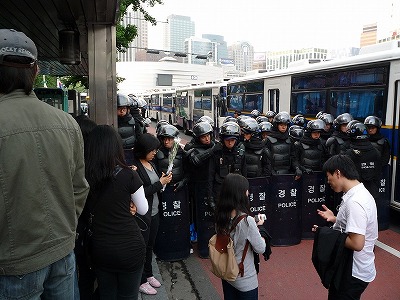 People are getting bigger and bigger.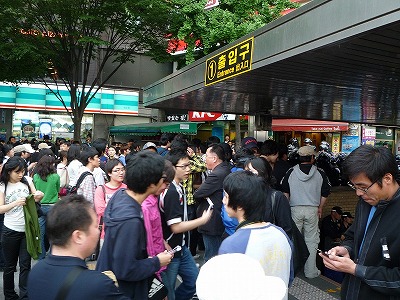 The number of police officers also increased.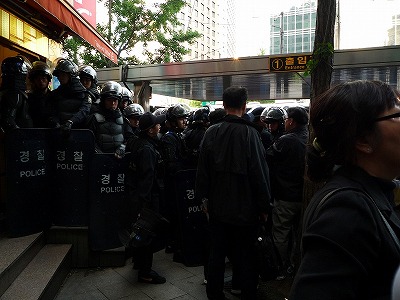 Is there something here?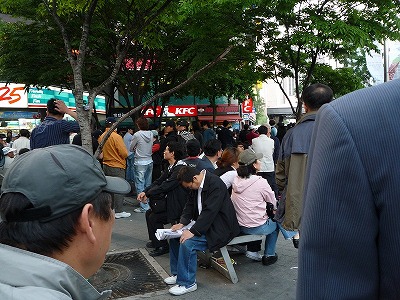 This is also blocked.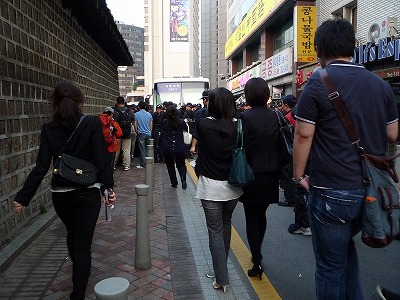 A flower arrangement table seems to be set up.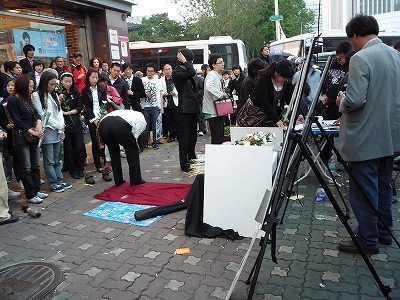 People who donate flowers.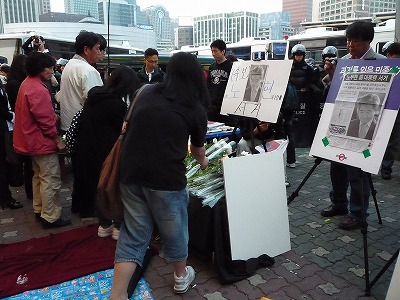 A policeman to be mobilized.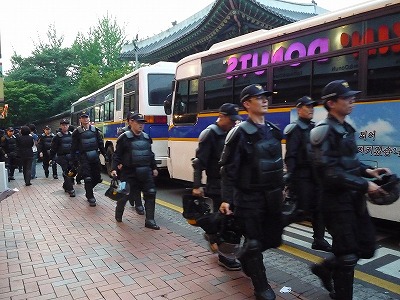 People who see the situation.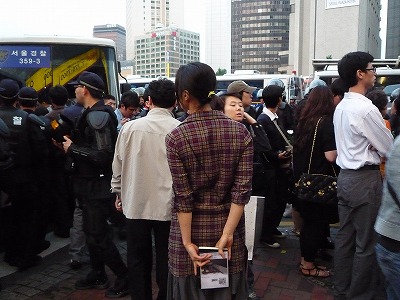 Police people who set themselves in full equipment.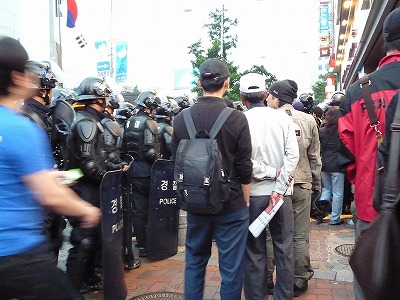 Television camera.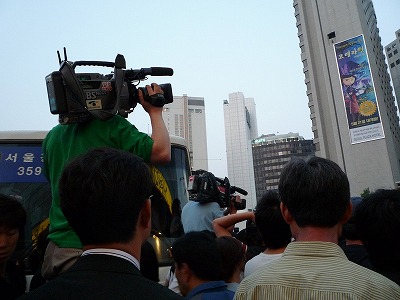 A TV camera to shoot from overhead.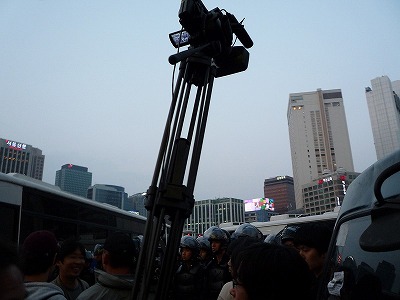 It is getting stuck.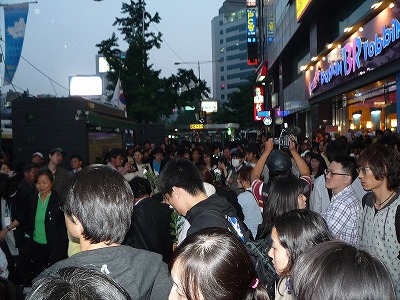 A policeman who is in charge of security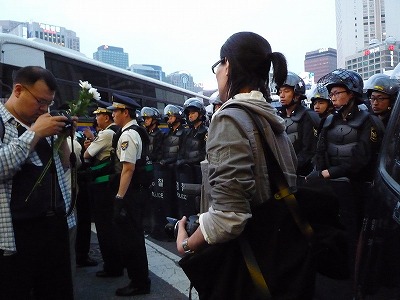 The flag of President Roh Moo Hyun was raised.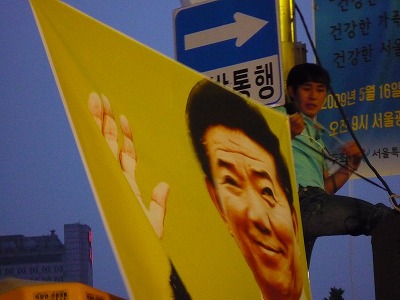 Photographer shooting.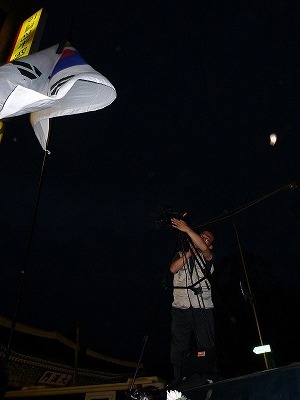 There were a lot of flowers used for flowers.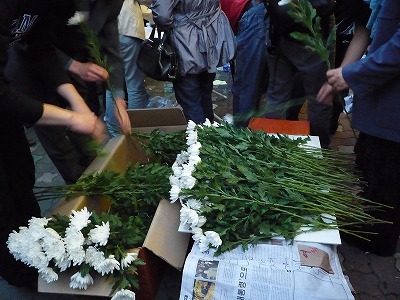 I will keep a record for one hand.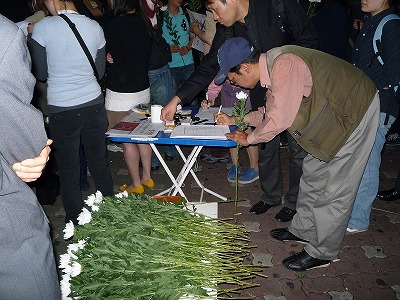 And sacrifice to the dedication flower table.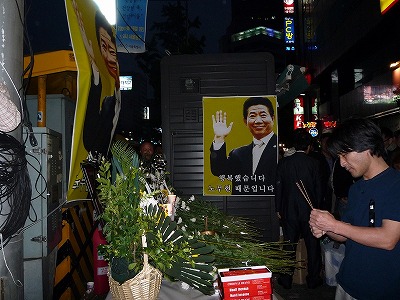 A prayer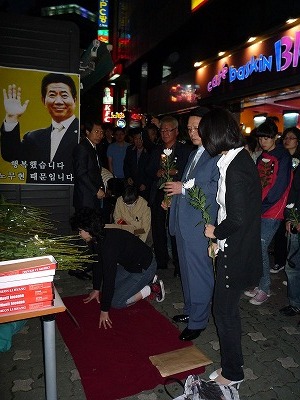 Appearance on the ground.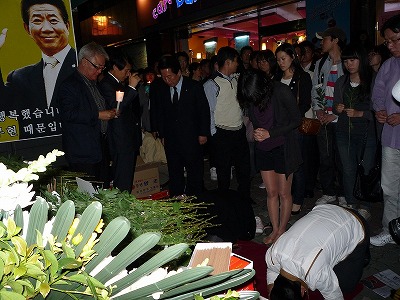 People take over instead ... ...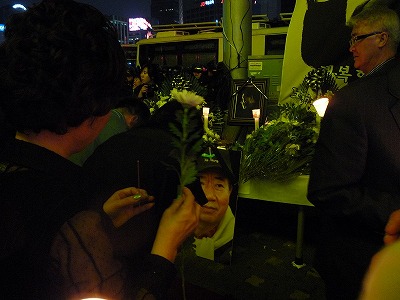 I will pray.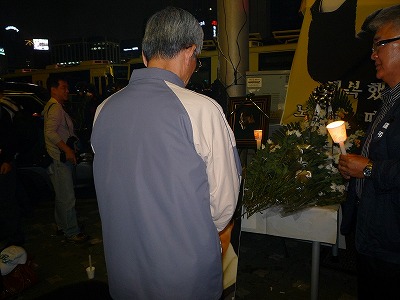 A state where the head is lowered by breaking the knee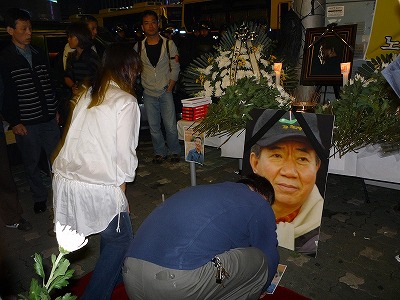 A flower arrangement platform where a lot of flowers are placed.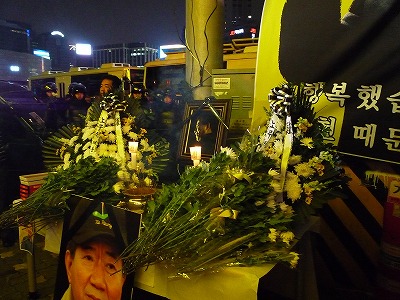 A woman with tears.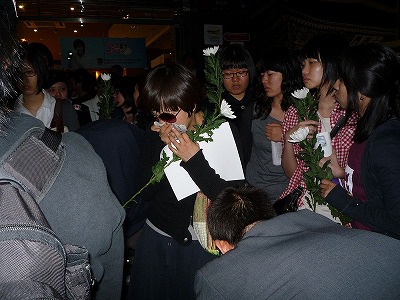 Sadness is coming down.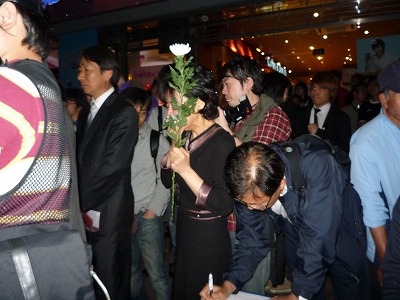 It was a strict atmosphere.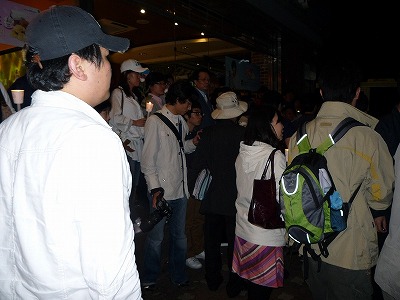 A candle made on the spot.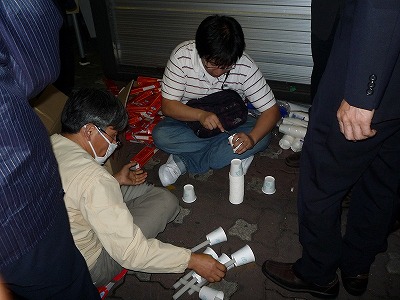 Hold one by one with one hand.



People waiting for flowers.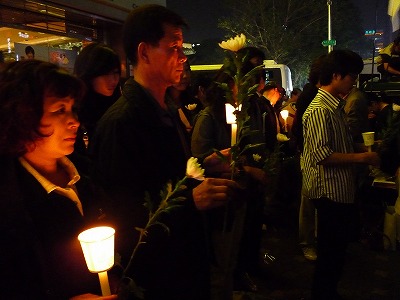 A man who closes his eyes and prays for prayers.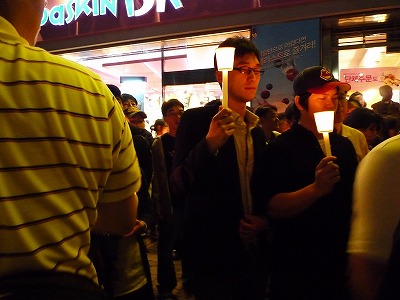 There were so many people in the vicinity of Da Han Gate.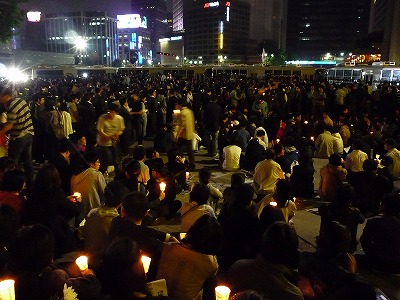 A state of Da Han gate.



A lot of people are sitting in.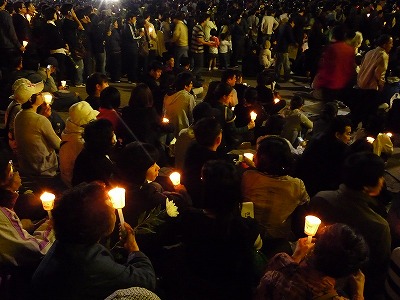 The figure of the citizen who protests against the policeman is also.



Police and civilians were skirmishes.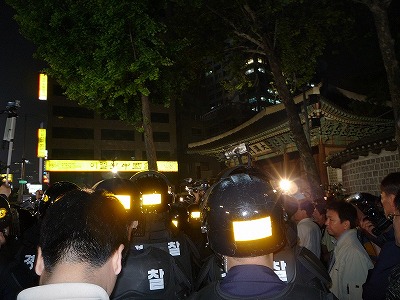 Looking at a movie like this.



The back of the police officers with a helmet attached.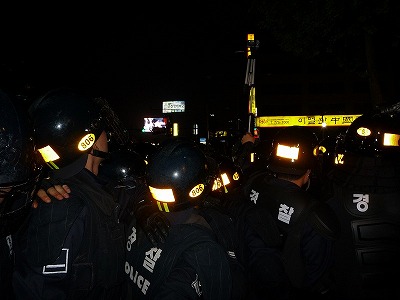 It was a wonderful person.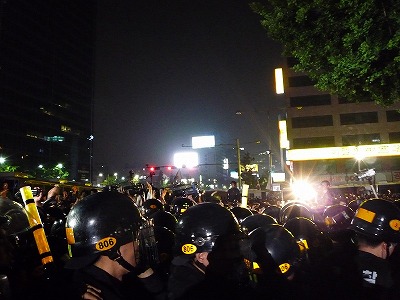 People in front of Da Han gate.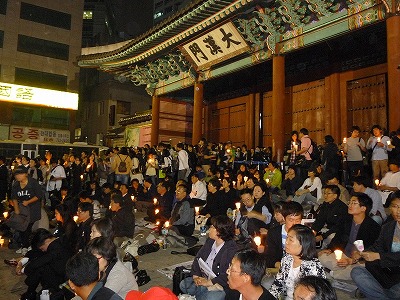 There were so many people.



How is it written in Hangul?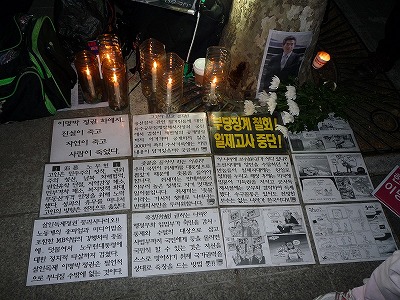 Candles are set for memorial.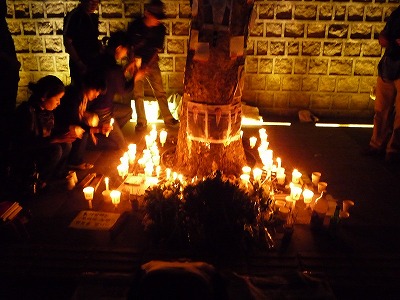 On the way back, a policeman who is in charge of security



Police people waiting.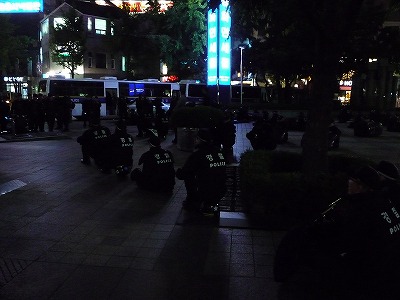 At this time I just flew Japan with the goal of traveling around the world and traveling around the world, so I was taking pictures with crowds in the crowd. I kept the impression of wearing the ground on the head while praying for praying with tears floating.

(Sentence / picture: Takuya SAITO @ Charriderman
Cycling around the world for a bicycle、http://shuutak.com)