Large screen smartphone that can be easily operated with one hand "Sweety 003P" Super fast photography & movie review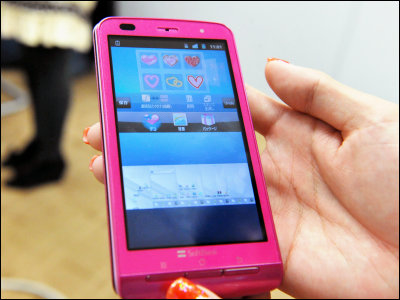 SOFTBANK MOBILE today announced the collapse of smartphones "AQUOS PHONE THE HYBRID 007SH"And full-scale 3D smartphone"AQUOS PHONE 006 SHAs the 2011 summer model following "Sweety 003PWe announced that we will release the photo & movie review at once.

For many large screen smartphones, we have no choice but to use both hands, but by adopting an easy-to-use interface with one hand, usability is improved.

Details are as below.
This is the "Sweety 003P" main body. Equipped with 4.3-inch full wide VGA (854 × 480) liquid crystal and 1 GHz-driven CPU "OMAP 3630", Osaifu-Keitai, One Seg, infrared communication, Bluetooth 2.1 + EDR, IEEE 802.11 b / g compatible wireless LAN.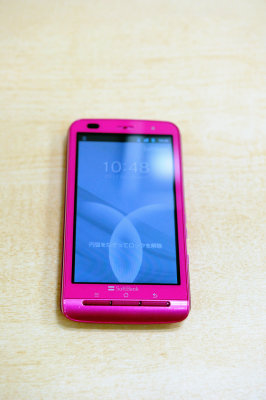 Physical key is menu, home, return ...... three kinds.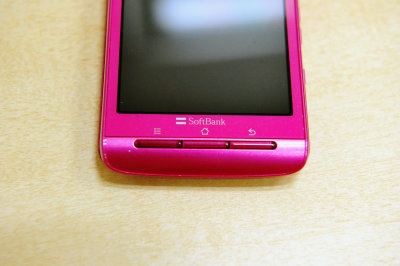 Power button and microUSB terminal on top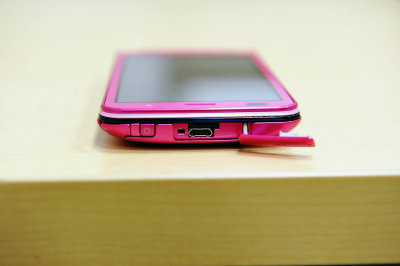 Bottom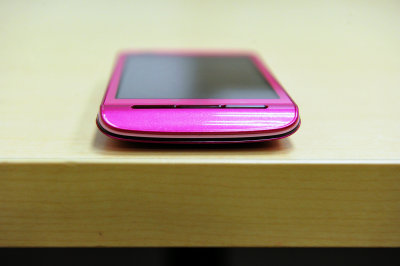 Left side.



right side. A gentle line is characteristic.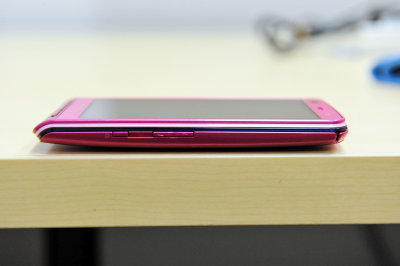 back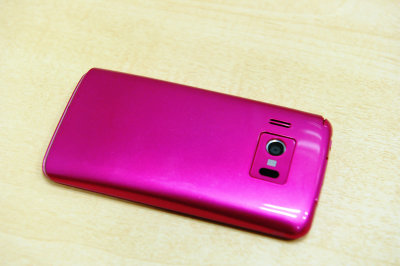 Unlock screen. While tracing one of the two arcs to release the lock, the tracing one will determine which hand you are using with the left or right hand and the interface "Touch Speed ​​Selector" that can be operated with one hand will be displayed.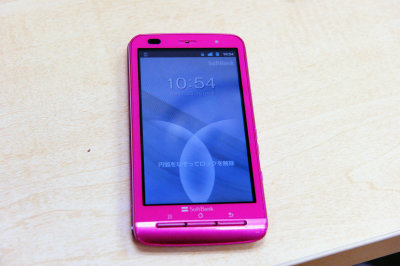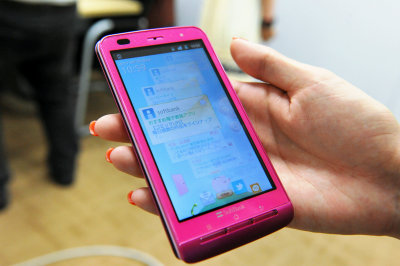 Wallpaper decoration function to be installed.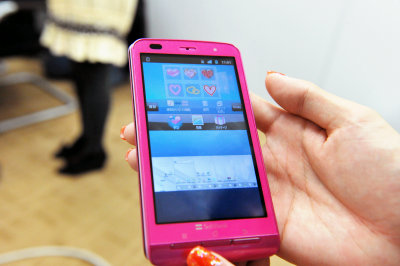 Menu screen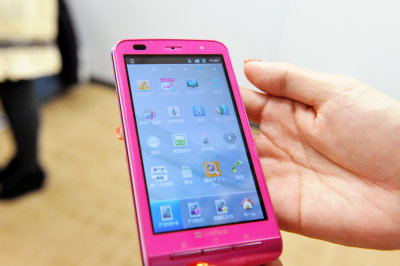 Coloring is black, brilliant pink, white three colors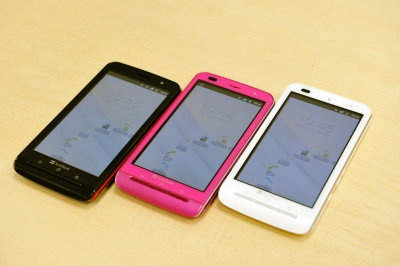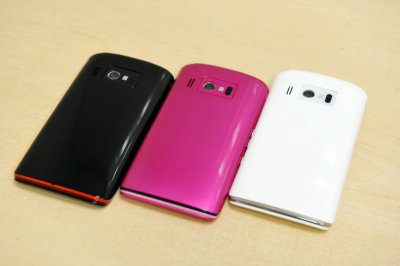 The color of each line is different.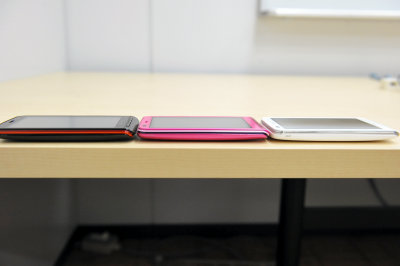 Actually using one hand to operate.

YouTube - Touch speed selector of "Sweety SoftBank 003P" easy to operate with one hand


You can customize the keyboard to your liking.

YouTube - Fit key of "Sweety SoftBank 003P" which can customize various keyboards


Softbank Mobile's official smartphone page is below.

SoftBank Smartphone | SoftBank Mobile