A rug of Demon leather which does not have a tiger skin, 145,000 yen, mini size is 30,000 yen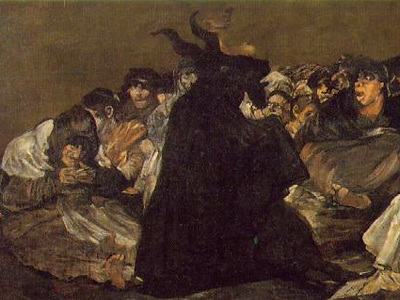 When I visit a tent of a nomadic tribe by game or anime, I see that there is something made of a tiger's skin covered with rug, but I got tired of the tiger's skin I bought something with a rug of Demon's skin It was.

It is brave enough to say "I knocked down a tiger and made it into furs", but if it became "I knocked down the daemon and made it into furs", it gives the impression that "This person is how brave this thing at all" against visitors It seems likely. But what exactly is a daemon rug ....

The appearance and explanation of the rug of the daemon leather are as follows.Missmonster art + merch - ORIGINAL ART - Demon skin rug

This is a daemon leather rug 1800 dollars (about 145,000 yen). Length 77 inches (about 195 cm), width 87 inches (about 220 cm).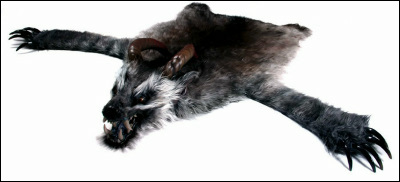 Faces, ears, hands, fangs and corners are all shaped with epoxy paste and painted, and the head is shaped with blowing agent for stuffing. The eyeball also uses a glass eyeball for stuffing, and it has become quite full-fledged construction.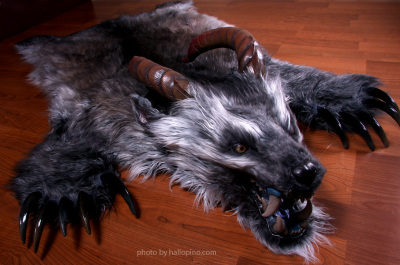 Fang is terrible force.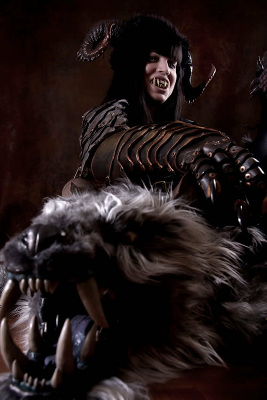 When I went to a friend 's house to play, if I had such a rug, I do not know what kind of face I should do.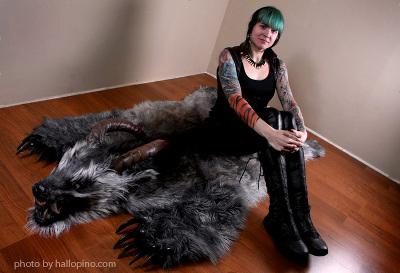 The producer's comment "A lot of time and plenty of blood, sweat and tears are being poured into this child!" Tells the process of the process.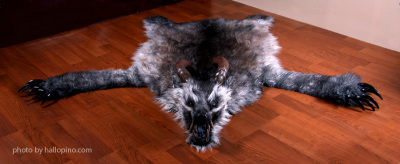 This is a mini version for $ 375 (about 30,000 yen). The length is 28 inches (about 71 cm) from the tip of the nose to the toe, and the width is 31 inches (about 79 cm) with the arm widened.



The mini version of the demon has slightly different designs.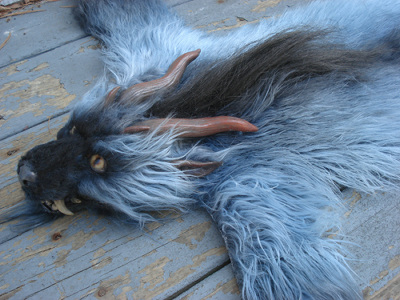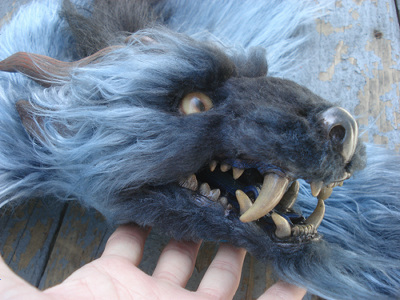 The hair on my back is black and it is a bit longer.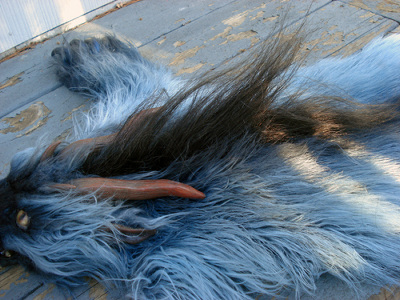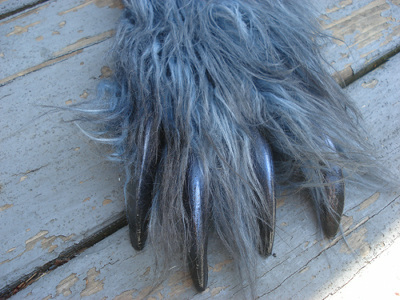 In addition, the producer lives in Canada, and the shipping fee is a conversation. Besides that, dark products such as masks with octopus's tentacles motif are enriched.
in Note, Posted by darkhorse_log