"Railroad Plaza" which can drive railroad models using genuine muscles with Godzilla's diorama is too real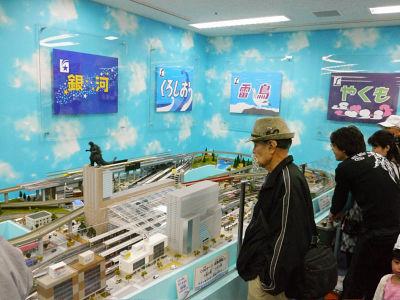 "Because it is a space born to have attachment to the railroad", the train model running in the diorama of Osaka station city where Godzilla is somehow was used in a real trainMaster controllerThere is a corner where you can move around with running around and railway parts such as parts of the rare 100 series Shinkansen, data exhibit at the Traffic Science Museum, and a corner where you can play on the PlarailOsaka Station City opened todayIt was "Railroad Plaza"is.

To the children who came to the store, the Shinkansen sun visor (5000 first-come first served) is also present, and the length of the queue is top class among various matrices by today's Grand Open. It took 30 minutes or more before entering the interior, the rows extended to the outside of the building, it was quite awesome and it was a really broad customer base from parents and children to those with more iron.

The real movies of diorama are from the following.
Railroad Plaza (Osaka Station City North Gate Building 11th Floor)
http://ep.nta.co.jp/train/

【PDF file】"Osaka station new station building" railroad plaza "open diorama driving experience is also possible

【PDF file】About railway plaza selling vehicle parts

JR West: Press Release List> Osaka Station City "Railroad Plaza" Open Memorial TOMIX original "Com 1 type" freight cars will be sold!

Osaka Station City North Gate Building Frustrated rows continuing to the outside of the 11th floor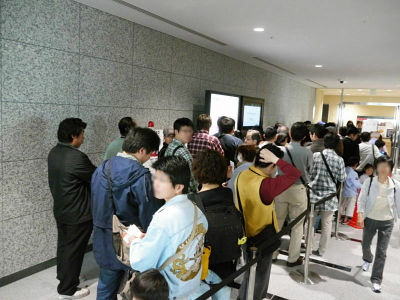 Even if you go inside it will continue a lot more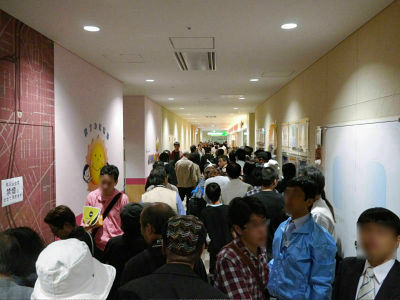 The beginning of a mysterious matrix is ​​here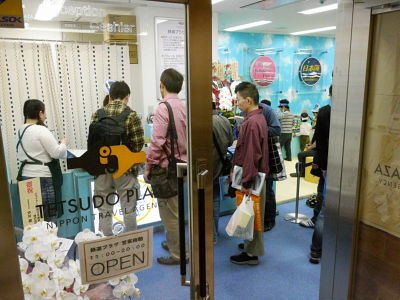 It is "railroad plaza" of Japan travel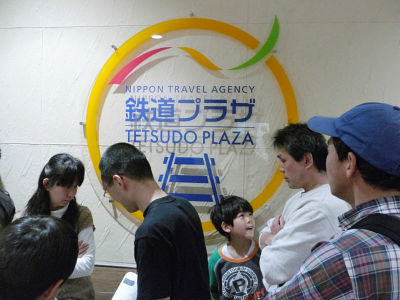 This guidance is at the top.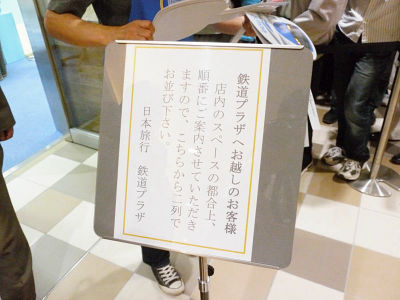 One Shinkansen Sun visor (5000 first-come-first-served basis) available to each visiting store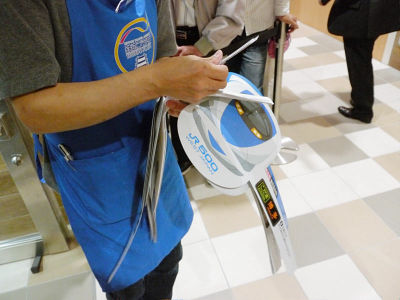 Plarail play area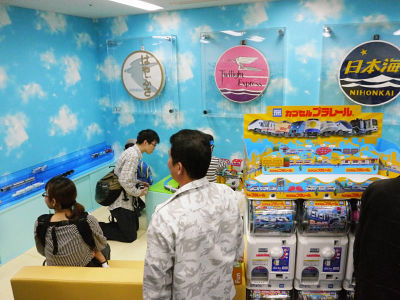 It's 200 yen for 20 minutes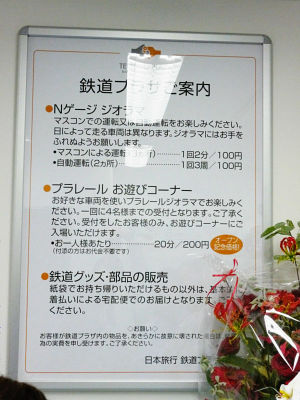 At first glance it's for ordinary families, but what is decorated on the wall is real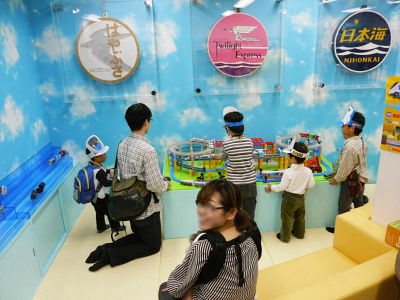 And this is a diorama driving corner that can navigate N gauge in a cab using Mascone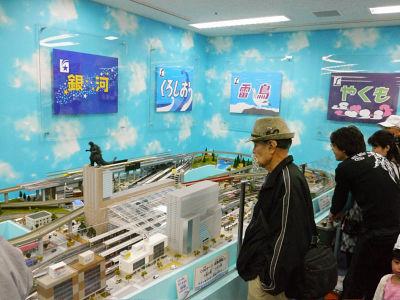 This is automatic driving, 1 time 3 laps 100 yen. Today the 221 series Yamato Road runs fast.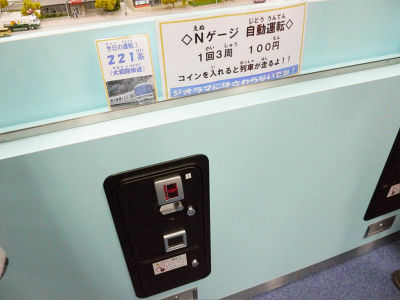 Osaka Station City is reproduced. Somehow there is Godzilla. Surely Godzilla's movie will be created next time Osaka Station City should be destroyed by fine leaves.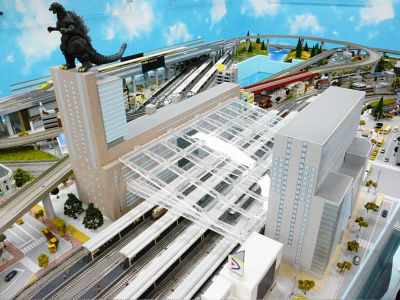 Use the mucon of Kuha 489-3. There is a stepping stool for children.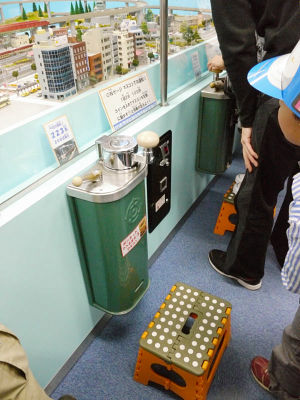 It is 100 yen in 1 minute 2 minutes, and if you move the Muscon to the left side, the train will run. There are about 15 kinds of running trains on a daily basis.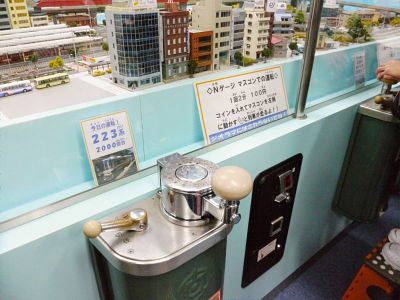 Whether it is possible to drive a fairly real machine at the muskete, because it uses N gauge, or Godzilla is due to it, anyway this corner is very popular. Parents who came with their children are somewhat jealous of taking care of the Muscon 's handles casually from their children and driving.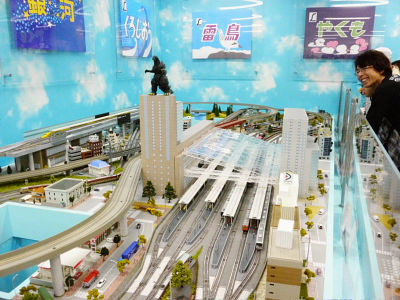 It looks like this actually moves.

YouTube - N-gauge diorama driving corner of "Railroad Plaza"


This shelf is a railway part sales corner. A method whereby only one person can be purchased. This time mainly500 Series ShinkansenUnusual100 Series ShinkansenSales of parts.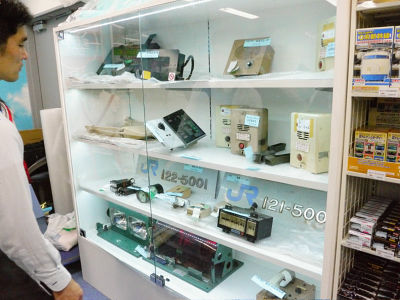 100 series headlight, 20 thousand yen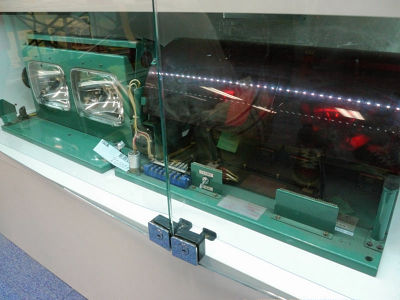 Seating display unit of 500 series room + glass, 3000 yen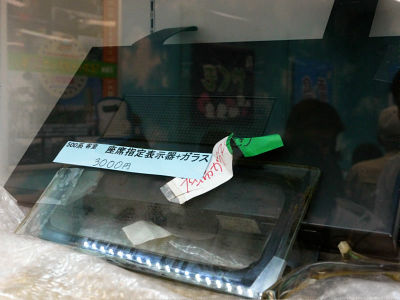 500 series telephone train number display unit, 3000 yen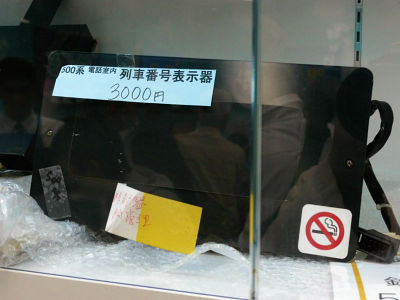 Room of room of guest room 100 speaker, 3000 yen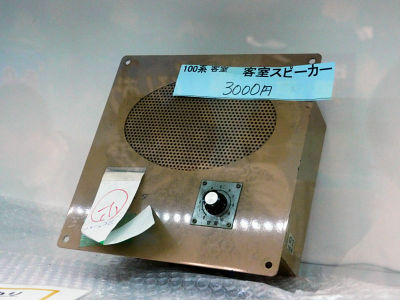 Kuha 183 - 207 Emergency alarm device, 3000 yen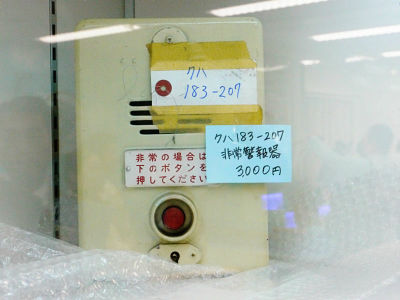 500 series deck air conditioning indicator light board, 5000 yen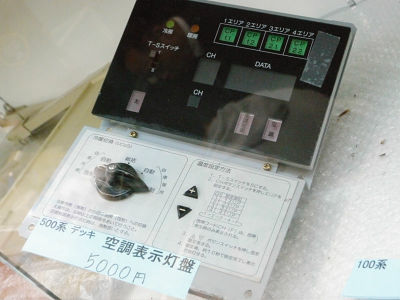 Black 481-2002 Emergency alarm device, 3000 yen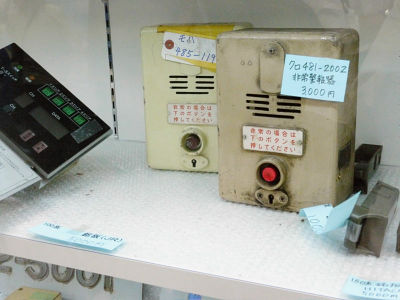 Moha 183-1806 Emergency alarm device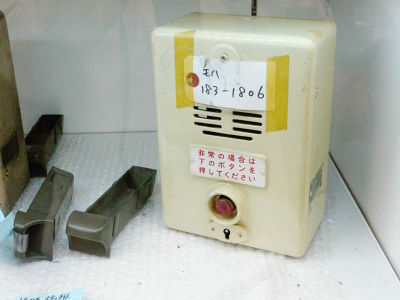 100 Series Operating Voltmeter, 2000 yen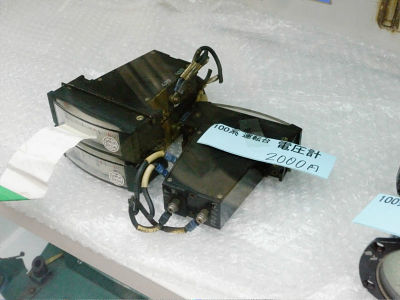 100 series cab pressure meter round type, 5000 yen. 100 series emergency brake, 3000 yen. 500 Series · Toilet door knob, washroom, 1000 yen.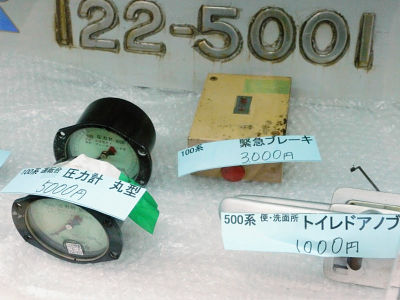 100 series car number (122-5001), 80,000 yen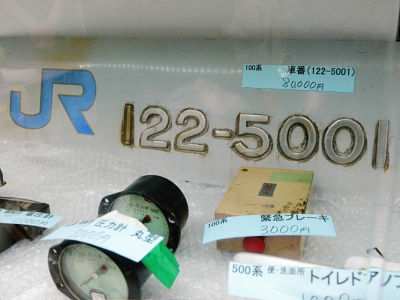 100 series ashtray, 1000 yen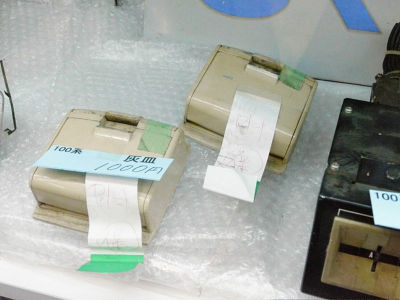 100-system room train setter, 5000 yen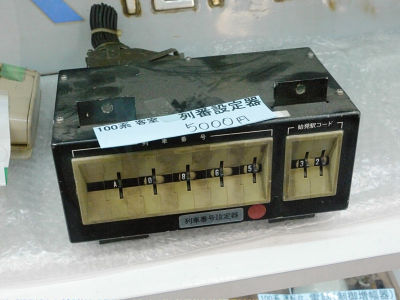 100 series car number (121-5001), 80,000 yen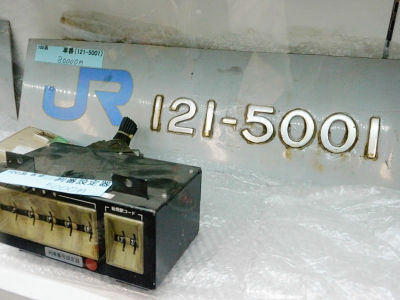 100 series cab phone (controlled amplifier), 5000 yen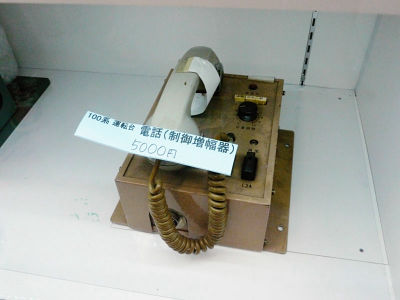 There was also such a thing. Because it is targeting a wide range from families to people familiar with railroads, it has become a considerably amazing space.