People who want to protect iPad 2 thoroughly, Protector case that protects the main body to Mie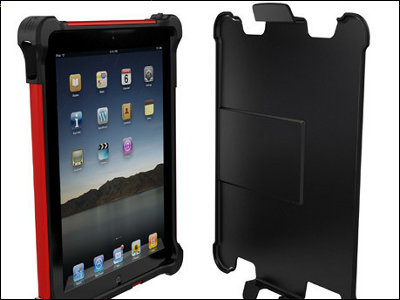 There is also a voice that you can see it as a bath lid Apple's genuine iPad 2 cover "Smart Cover"Then, the iPad 2 Ballistic Tough Jacket Series Case is recommended for those who feel unreliable for protecting the body.

It covers the body in triplicate with different materials, and bumper for absorbing shock is attached to the four corners, and the front cover for display protection is complete also in extreme condition.

For the details of the cover protecting the iPad 2 with the protection of the steel wall from the following. This is "iPad 2 Ballistic Tough Jacket Series Case". The plastic protector attached to the four corners plays a role of absorbing the shock even if it falls. Moreover, the body is thoroughly protected with three layers, and the outermost side of the main body isTPU (polyurethane)Protected with a cover made from, the second layer connected with the outer layerPolycarbonateMade, and the innermost layer is made of silicon, it will protect the body from scratches while absorbing shocks.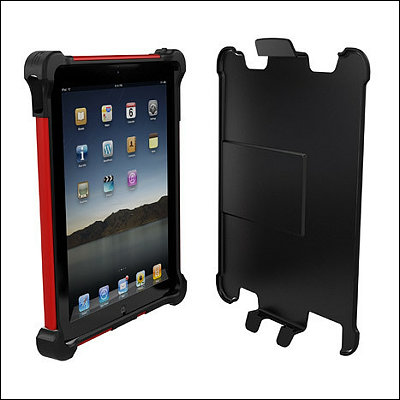 Moreover, the black plate on the right is a protect cover attached to the front of the screen, and it protects the screen perfectly when carrying. Although it will be removed when operating the iPad 2, it can also be used as a stand for the iPad 2.

The price which is worrisome of "iPad 2 Ballistic Tough Jacket Series Case" is rather expensive at 69.99 dollars (about 5754 yen), but considering that the price of genuine smart cover is 3980 yen (made of polyurethane), iPad 2 Is not it attractive to those who want to use the thoroughly without disturbing it?

IPad 2 Ballistic Tough Jacket Series Case - Apple Cases - Ballistic Tough Jacket - iPad 2 Cases - Ballistic Cases