Apple 's appeal to Samsung as "explicit copy of iPhone and iPad" for "GALAXY series"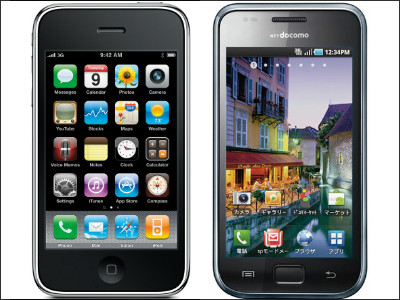 Samsung has launched products such as "Galaxy S" and "Galaxy Tab" as competing horses for Apple that is leading the smartphone and tablet market on the iPhone and iPad, but Apple has made explicit copies of those products "And sued Samsung as suing.

Details are as below.
Apple Sues Samsung Over 'Galaxy' Phone, Tablet - WSJ.com

According to the American economic newspaper The Wall Street Journal, Apple reported to the California District Court that Samsung copied the appearance of Apple products, product design, packaging, user interface, and violated patents and trademarks It seems to have appealed as.

In a 38-page complaint, Apple claims that "Samsung copied Apple's technology and user interface rather than developing technology and its own interface for smartphones and tablet products themselves."

In the complaint, Apple compares "iPhone 3GS" and "Galaxy S". It shows that not only the package, but also icons for music playback, phone calls, text input, etc. are very similar.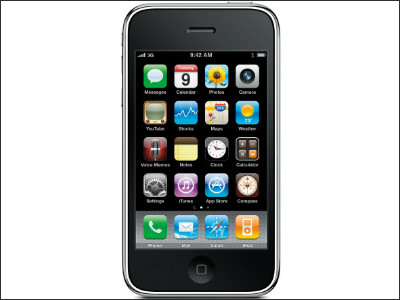 This is "Galaxy S" model for Japan.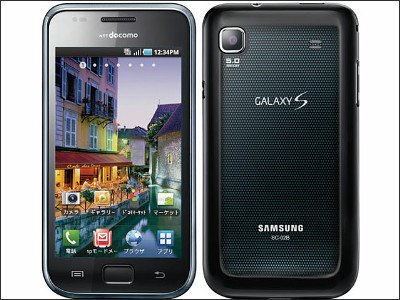 Also, Apple spokesman Kristin Huguet announced the comment "This blatant copy is wrong" for this case, but Samsung spokesperson said, "Samsung himself has core technology development and knowledge The effort to strengthen the property's assets has led to continuous continuing success. "

Although Apple's dominant position in the smartphone and tablet product market, Google's Android-based device has started to catch up with the sales volume, and by 2015 the research company GartnerPredict that Android will account for most of the market shareThe competitive environment is becoming increasingly stringent.

Incidentally, Samsung is working on components used in Apple products such as MacBook Pro's memory, but conflicting like this is expected to make Apple's relationship with Samsung complicated in the future, intellectual Professor Dan Burk of the University of California at Irvine who is familiar with property rights commented that he reminded me of the court battle by Apple, Microsoft, Xerox once.

In 2009, as "we are riding on technological innovation"NOKIA, the largest mobile phone maker, sued AppleHowever, as the competition environment intensifies, will lawsuits occur in various places in the future?

· Next article
Following Samsung's lawsuits in lieu of Apple's "GALAXY series closely resembling iPhone" suits - GIGAZINE

Where "GALAXY series" is "blatant copy", Apple revealed details with images - GIGAZINE
in Mobile, Posted by darkhorse_log