Accessory "JACKPOT SLOTS" iPhone becomes a slot machine just by putting it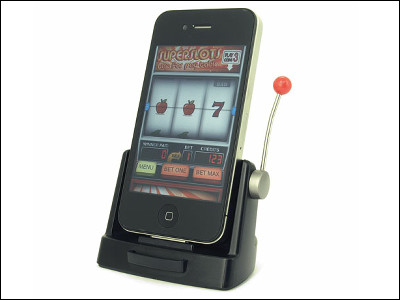 The housing of the slot machine now carries the IC base, and controls the rotation of the symbol using the virtual reel without actually rotating the reel. However, in the past you pulled the handle beside the enclosure and rotated the reel in the body with the force of that spring.

"JACKPOT SLOTS" is an accessory that can reproduce this nostalgic slot machine sensation on the iPhone. It also serves as a charging dock, so if you use the iPhone or iPod touch and use the application you will be able to play as a slot machine.

Details of accessories are from the following.
Slot Machine Game Accessory for iPhone / iPod touch "JACKPOT SLOTS": SP043 | iPhone accessories | iPhone related goods | Specs Direct

"JACKPOT SLOTS" equipped with an iPhone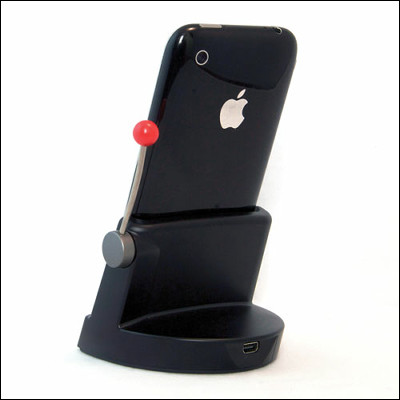 In this way you can enjoy the slot game as if it were a real machine.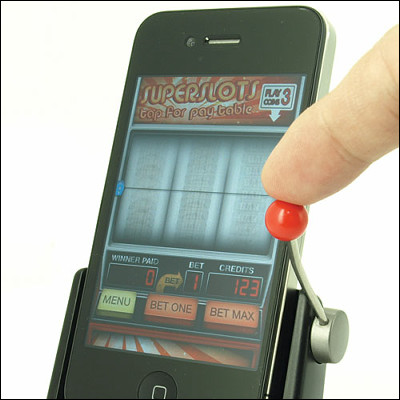 Looking at the promotional video it looks pretty fun.

YouTube - Jackpot Slots Apps for iPhone and iPod touch from New Potato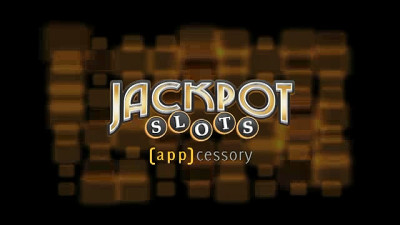 By using this accessory and playing the "Jackpot Slots" application (free) you can turn the reels using the lever.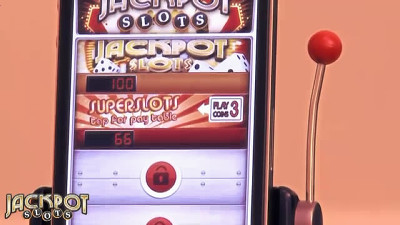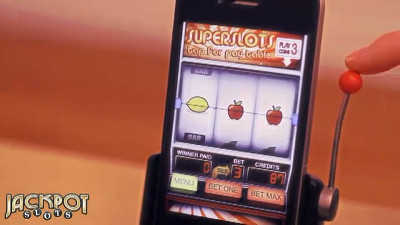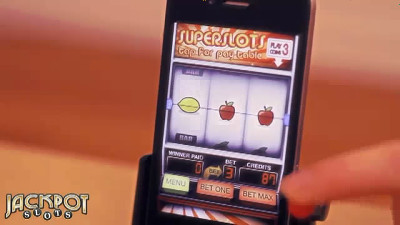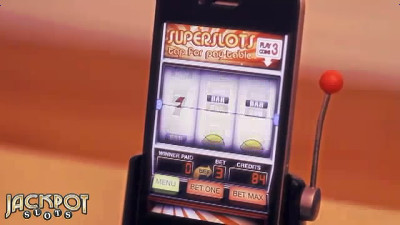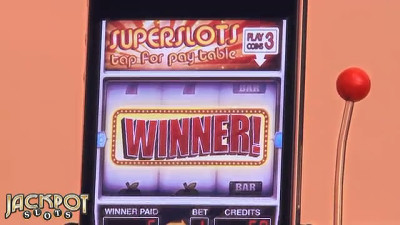 Normally it can be used as a charging dock.



You can remove it by tilting the lever to the bottom.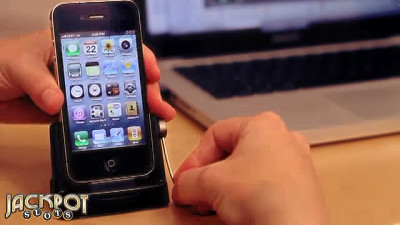 The price is also handled at 5250 yen, Amazon.co.jp.

Amazon.co.jp: Slot Machine Game Accessories for iPhone / iPod touch "JACKPOT SLOTS": SP043: Home & amp; Kitchen