Eyeball type gadget that starts blinking when sticking "Nicodama"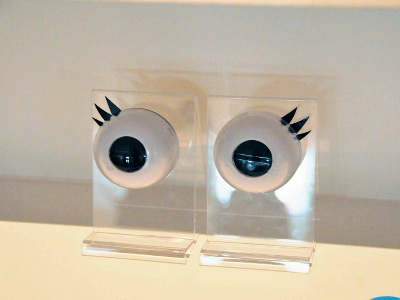 Cockroach shaped toyThere are toys that will be surprised just by putting it, but you can be surprised again if you see it staring when seeing that "Nikodama" is stuck together.

This Nikodama is a strange toy that starts blinking without permission when you put two things on each side of your body.The 14th Cultural Affairs Media Arts FestivalWhat kind of thing does Nikodama who is nominated as a recommendation work by the judging committee appear to actually move?

Details are as below. Let's throw away worn-out bags and appliances, etc. If you stick to things you've lost, you may transform yourself into an adorable character and empathize.



Does it really attach to you? Below is a movie that actually shoots Nikodama blinking.

YouTube - Wink blindly when sticking "Nicodama"1


This is a movie of Nikodama stuck to park bench, trees, trash can and so on. I feel a little scared if I think that the bench is blinking in the park at midnight.

YouTube - Wink blindly when sticking "Nicodama"


For people who are lonely with eyeballs, options such as decorative eyeglasses and tears are also available.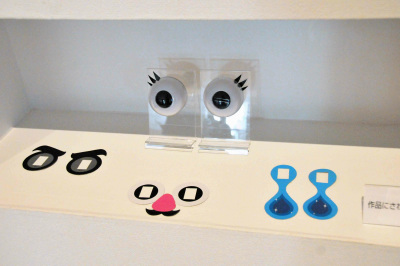 At the Media Arts Festival at the Agency for Cultural Affairs, many such interesting gadgets are also exhibited. Works in shapes that were not thought to be living normally may be exhibited, so it may be a catalyst to create new ideas.