"Honey Mustard Chicken Burger" Tasting Review Revived with Chicken Use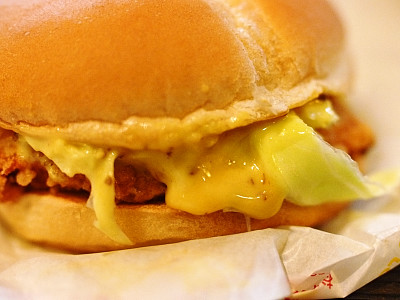 Since Lotteria started selling the new product "Honey mustard chicken burger", I went to eat.

It seems that this product was sold in regular patty before, but this time it is revived using chicken. Movie released February 11Tomorrow's JoeIn collaboration with "Stand up, Tatsuta, Joe!There is an azalea complaint that is called.

Is it a powerful burgers like Jaw that became a hula stood up? Review from below.
New appearance! "Honey Mustard Chicken Burger" & "Winner BOXing" | Campaign · Topics | Lotteria

A collaboration banner with "Ashita no Joe" is developed in the shop front like this.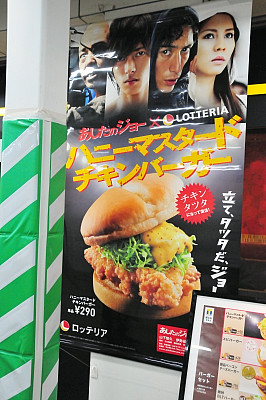 Burger separately is 290 yen, if "wiener BOXing", sausage roll, sausage roll, potato M, drink R is set to 980 yen.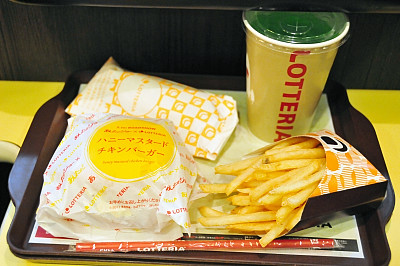 Wrapping paper is also a collaboration specification.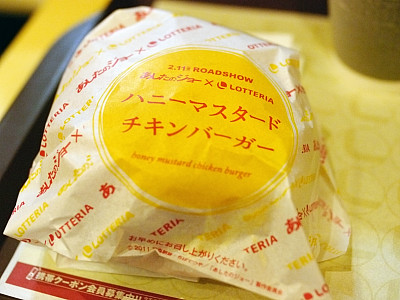 This is Honey Mustard Chicken Burger.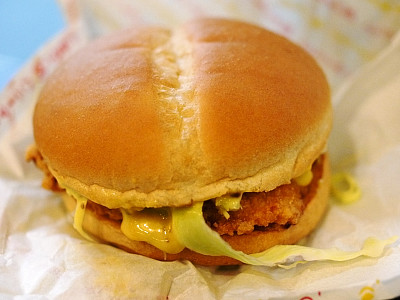 It is honey mustard rather than cheese that hangs from the gap of the buns.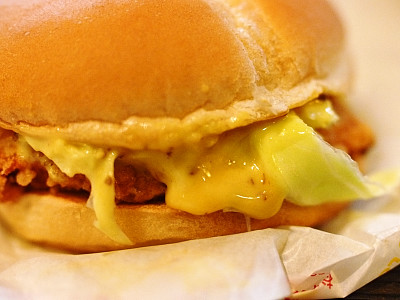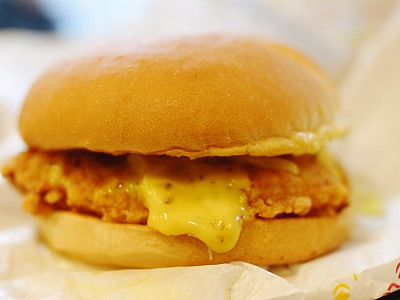 It is quite plentifully used.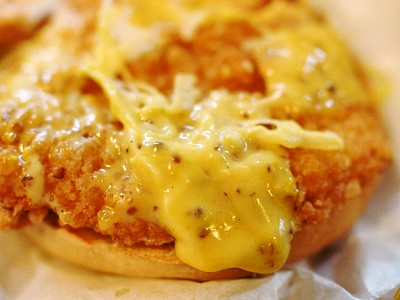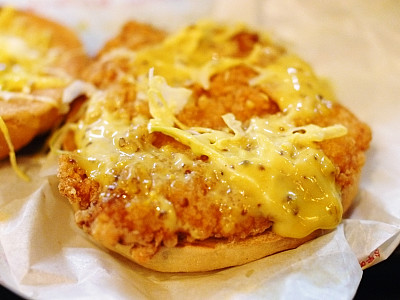 Because it is a honey mustard, it is not so hot that tears come out, but the part with a lot of quantity feels a bit spicy as it is. "Children have no problem at all" can not be said to say, but fried chicken with sacred clothes has eating habits.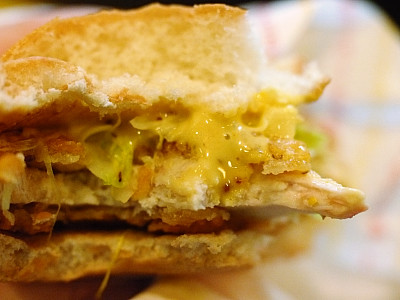 By the way, because this time we were eating in the shop, the box handed out unused items.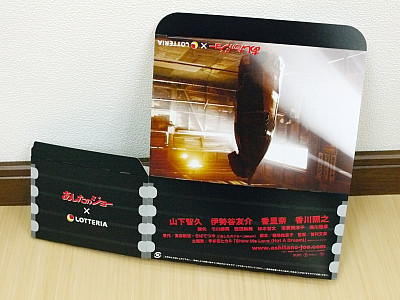 In addition, the clear file with illustrations drawn down now comes with Chiba Tatsuya.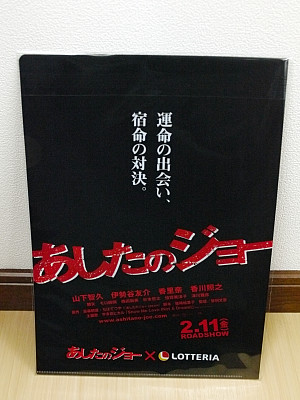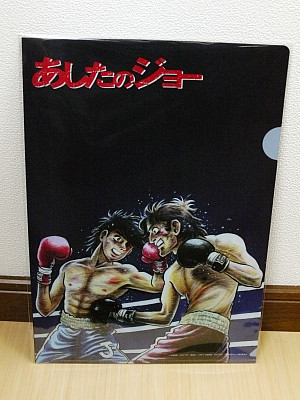 The movie 'Ashita no Joe' is released from February 11th. A movie released from the end of the year "SPACE BATTLESHIP Yamato"Has been criticized variously, such as" I am not as bad as I thought, but not Yamato ", but what about Joe?