A hospice nurse who fell in love with a patient, to be suspended for 20 years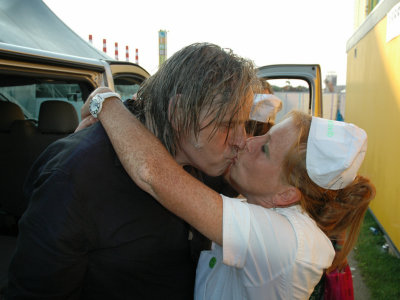 ByOxfamnovib

A nurse who works for a hospice and a patient who was sentenced to life expectancy for 6 months fell in love, which caused the nurse to be suspended for 20 years.

Deployment that was awaiting at the end of love with a patient who has no life expectancy was not a romantic development like a movie or a drama but it was pretty reality.

The end result of nurse and end-stage patient's love comes from the following.Amber Van Brunt (PICTURE): Nurse Has Sex with Dying Patient, Loses License for 20 Years - Crimesider - CBS News
Amber Van Brunt, Hospice Nurse, Gets 20-Year Suspension for Sexing Up Dying Patient - True Crime Report

A nurse, Amber Van Brunt, worked at a hospice "Angelic Family Hospice", which provides home care for patients in the eastern part of Oklahoma City. According to Brunt's lawyer, Brunt is also known as "Lou Gehrig's Disease"Amyotrophic lateral sclerosisIt had an agreement with Mr. Chris Reiter (43 years old) who had been sentenced to life expectancy for 6 months in mutual agreement. By the way, Mr. Reiter was a wife and child.

Amber Van Brunt, who fell in love with the patient forbidden.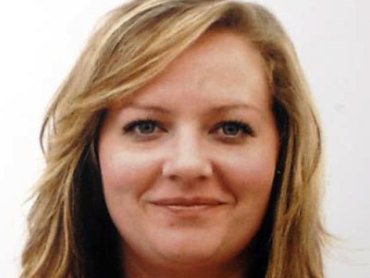 Mr. Reiter received an email from Brunt in March last year, "I am pregnant by another child", and I tried committed suicide two days later. Although he retired his life, he said that he died 2 months later without recovering from symptoms owed by attempted suicide.

Mr. Reiter denied it when his wife had found an e-mail or a letter before he died, but suddenly suddenly changed his claim that he was "tempted by a nurse" and gets hospice opponent I asked for damages.

The lawyers insist that they were in a romantic relationship only in a private time and that Brunt never made sexual contact with patients during their duties. However, the Nursing Committee responds that "when" the sexual contact was made is not a problem.

A lawyer on the side of the nurse committee said, "It is an important responsibility as an expert to refuse the invitation from a patient who is mentally weak for a nurse, especially a hospice employee. "It is not that we only need to be protected when the shift is in place", he told the judge of the Oklahoma County District Court. As a result Brunt has been told that nurse qualification has been suspended for 20 years but she is protesting that this decision is false.
in Note, Posted by darkhorse_log