Christmas songs played by leading musicians in various instruments made of beer bottles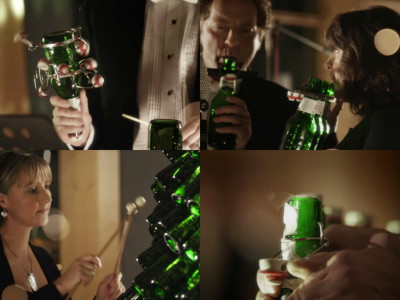 Dutch beer "Groche"This is a video to play Christmas songs by combining percussion instruments and woodwind instruments using bottles of" Bottle ". The performance by the "Swingtop Philharmonic Orchestra" (Swingtop Philharmonic Orchestra), which was formed by specialized musicians and sound engineers who are active in the classical world gathering, is a surprisingly deep music which is unlikely to be a beer bottle It is creating.

Playback is from the following.YouTube - Merry Christmas from Grolsch & the Swingtop Philharmonic Orchestra



Because it is a beer promotion, a warning message will be displayed saying "Please be sure to see only people who are 18 years of age or older or who have reached the age of drinking in the country of residence."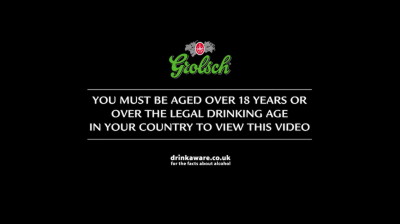 We prepare for performance at the stage where 7 woodcut performers and percussionist / timpani players active in orchestras around the world gathered. The liquid to pour for tuning is, of course, beer.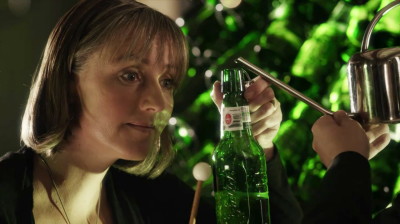 Started playing where the cue came from engineers. Instruments made with a beer bottle and lid will give out a sound of a bell that seems to be Christmas.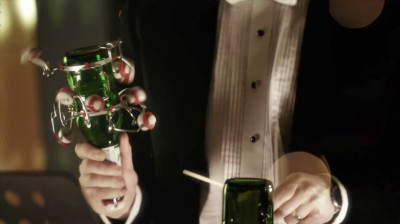 GuilloI used the bottom of the bottle for sound like.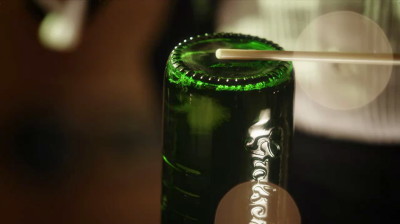 Conductor is British attention youngster,Thomas BluntMr.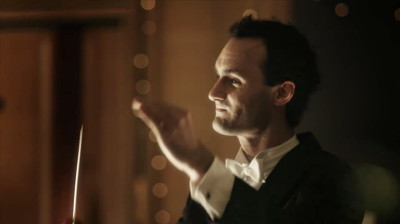 The song is "O Christmas Tree(Mominoki) ", arrangements are composers active in movies and television musicRoss PowerIt is what Mr. has done.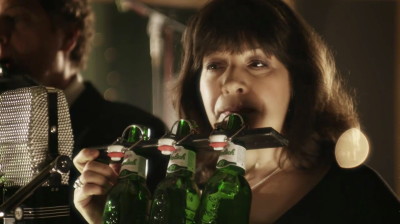 The eccentric sound which opens the cap "Swing top" without cork bottoms crowned in the name of "Swing Top Philharmonic Orchestra" is also effectively used.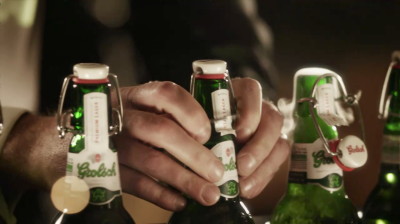 The main melody made a scale by putting beer in a bottleGlockenspielHe is in charge.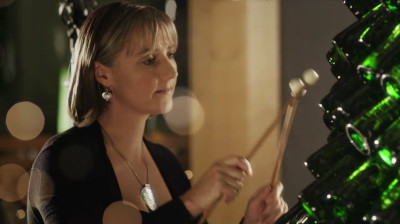 TimpaniMalletUse a bottle instead. There is a deep good sound.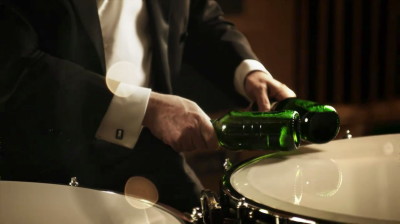 What a glockenspiel was a Christmas tree type.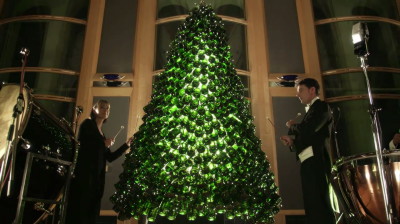 There are a number of companies that broadcast a CM on Christmas themed period at this time, but is not it quite stylish among them?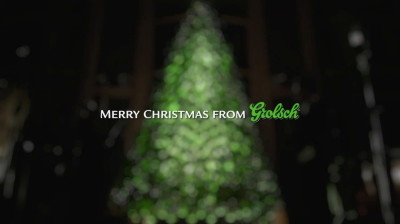 GrocheSpeaking of the same DutchHeinekenFamiliarity may be thin compared to, etc, but it is a delicious beer with a slightly upscale image. As for the beer that was unpacked for the performance, was it that it became the expansion that "the staff were delicious"?
in Video, Posted by darkhorse_log