Now it is also possible to run on self, the eye glows when turning on "USB hub robot" appears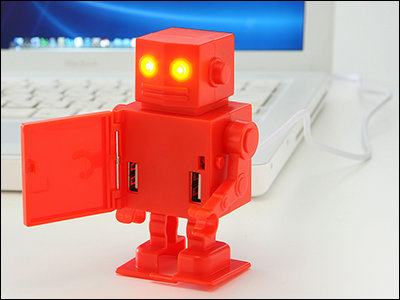 PC peripheral equipment manufacturer's Sanwa SupplyDisk type 24 port USB hub that can connect 24 USB devices simultaneouslyFollowing that, even if again a unique USB hub "USB hub robot"Has been released.

It is a robot type USB hub capable of self-propelled.

Movie showing appearance of self-running, details from the following.
USB hub robot (blue) 400-HUB014BL [Sanwa Direct]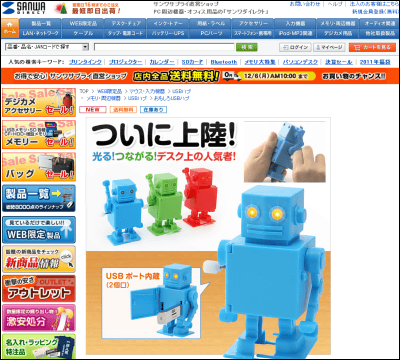 According to Sanwa Supply mail order site "Sanwa Direct", it seems that today "USB hub robot" was released. The price is 1480 yen including tax.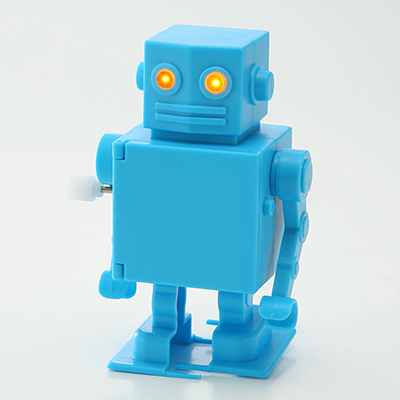 Three kinds of color variation, blue, green and red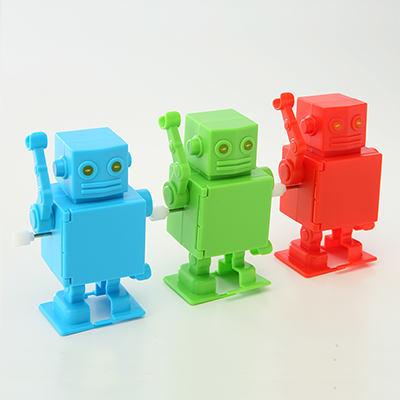 Two USB ports on the front of the unit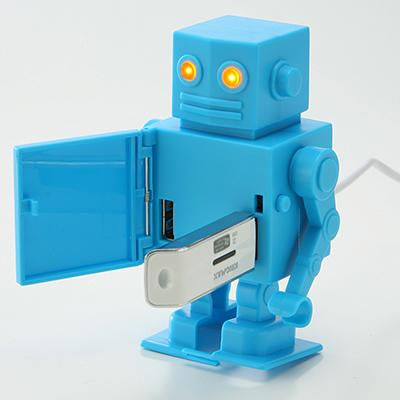 It can also be used as a pen placement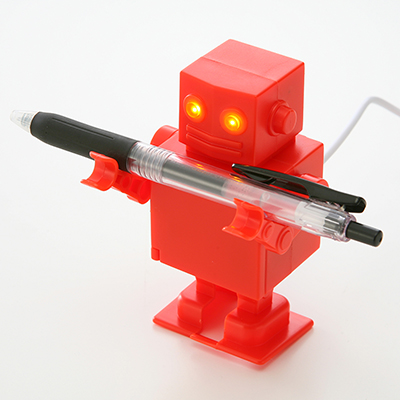 If you want to make it self-propelled, wind the mainspring on the left side of the main body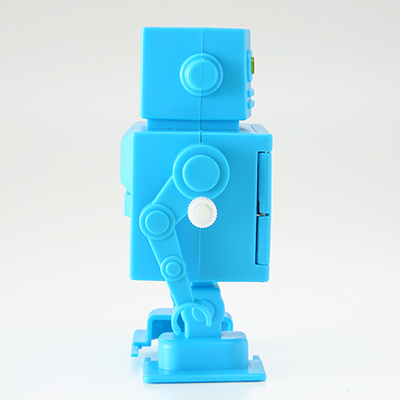 USB mini B terminal for connection with the PC on the back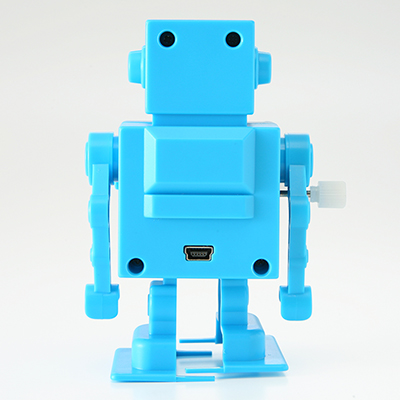 When I connect with a PC, my eyes glow. It is an atmosphere such as "start to start".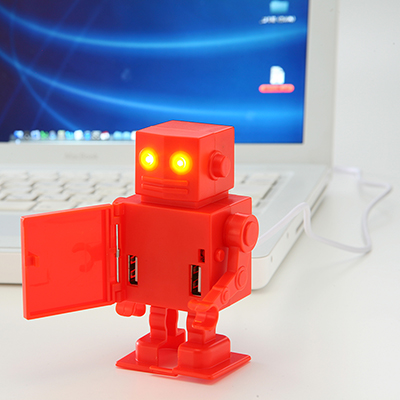 1.3 m USB cable is attached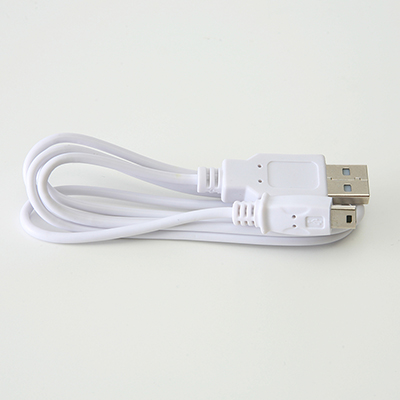 The appearance that the USB hub robot is actually free running.
YouTube - USB hub robot



For the time being, rolling the mainspring and saying "Walked ......", enjoyed, I bought three colors and tried running from one side to the other, or I rolled over the mainspring and dragged the USB cable As it is possible to enjoy interactions such as "falling off the walking machine, falling off the desk, the cable will come out to the beat! Does not recognize the USB device!" "Anything ......" It is quite interesting as a joke goods Is not it?