Release date of PS3 software "GT5 (Gran Turismo 5)" officially decided on November 25, simultaneous release of PS3 main unit pack included with software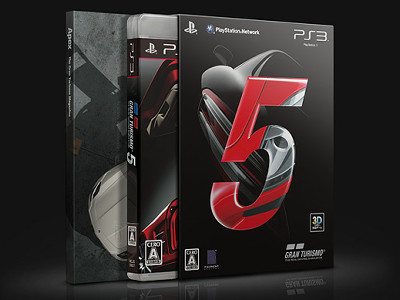 It was officially announced on the official website that the release date of "Gran Turismo 5", an on-line car life simulator for PS 3 who had kept fans out of control for a long time, was determined on November 25 (Thursday).

The price is 7980 yen, "PlayStation 3 GRAN TURISMO 5 RACING PACK" which bundled GT 5 in the PS 3 main body is 35 5980 yen.

Details are as below.
Gran Turismo · dot com

"Gran Turismo 5" release date, guide model · course guide - Gran Turismo · dot com

"Gran Turismo" series was a driving simulator that appeared in the form of competition with "ridge racer" in the 1990's, "Gran Turismo 5", the fifth numbering title, originally planned to be released in 2008. However, due to the enormous number of projects, development will be prolonged and the expected release date will be postponed many times,In the fourth quarter of 2009 at the game trade fair "GamesCom" in August 2009It was announced, then, according to information from retailersRelease on December 4, 2009It turned out that it seems to be.

However, eventually it will not be released within 2009,Formally announced that it will be released on November 2nd at E3 in 2010It was done. Although the schedule was postponed and the schedule was said to be "unbelievable until it is lined up at the shop", the release date of peripheral devices will also be November 25, and so on, this time it is finally released really It will be seen when it is done.

The recorded dataIt turned out as of 2009More than 1,000 models, 1031 models, 27 courses including Fuji and Suzuka, Eiger north wall, Madrid city area and Tokyo route 246 etc.

In the first time limited edition comes a special booklet of 308 pages, a product code that can download five sets of cars, etc. come as a bonus.

About two years after the initial release delay, it is likely that the day will finally come with software.
in Game, Posted by logc_nt