Last work that Director Imagine left behind "Machine I dreamed", Madhouse resumes production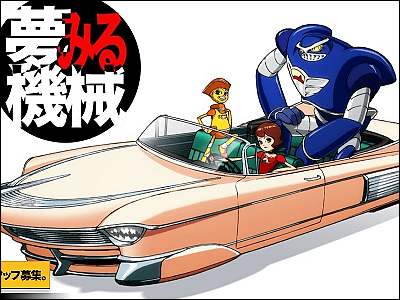 I left this world in August this yearAnime directorImperative'S preparing as the next work is "Dreaming machine". It seems that the setting and the whole picture are almost contained in the head of now, but it can be seen from the diary that the output of the setting had been done so that now it will be able to succeed now .

Unfortunately, without seeing completion of the work Mr. now leaves the world and there was a time when it was thought that it is impossible to continue the work production, but the production company Madhouse resumes the production of "the dreaming world" Announced.

Details are as below.
Madhouse.co.jp
http://www.madhouse.co.jp/

According to the announcement of Mad House, there seemed to be a time when it seemed that it was impossible to continue production, "Dreaming Machine" which was working as the next work after Mr. Imatoshi's death, but many inquiries and supportive voices As it was there, I had to rebuild my production system and started to move to completion.

"Dreaming Machine" is set in the far future where living things ceased to exist, Liliko of the electric robot and Robin of Robo created by Lirico as the leading role, the message "The purpose is born by living" is drawn at the nucleus It is an entertainment work.

Serving as supervisor is now director's work "A delusion agent"As a director / drawing director,"paprika"Participate as the main original picture man,"Dennon coil"(Director Isao Kuo) also took charge of the total drawing directorShizuzi Ishida(Mr. Tadashi Yoshimi). I also serve character design. In addition, co-director director "A thousand year actress"Tokyo Godfather"" Delusion agent "" Paprika "and I have participated in director work with original drawings and drawing directorToshiyuki InoueIs credited. Music is now familiar with director work,Hirasawa AkiraMr. is.

It is glad that director is also keen on completion of this work that I was eager to complete successfully. The opening time is undecided.

Dreaming machine
http://yume-robo.com/

Addendum: We fixed the work title. It was not "dream machine" but "dream machine".