A free throw game guru who throws a rolling ball into one goal from one end with both hands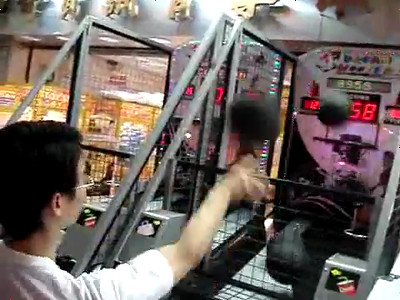 The other day,A woman who hits 70 goals in less than 1 minute by basketball gamesWhen introducing, "It is awesome that this person is more amazing?"

The woman was hitting a shot with his right hand while catching the ball rolling with his left hand, but this time I am massaging the goal with a higher pace because I am using both hands.

Playback of action is from the following.
YouTube - Free Throw Demon



If you release the ball that you grabbed with your left hand as it is, then grab the ball with your right hand, shoot the ball next to you, then the left hand ... ... and throw the ball rolling at your hand from one end to the goal.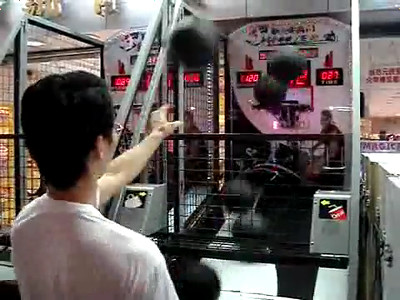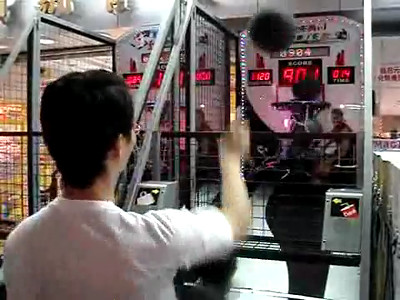 A scores circle in a blink of an eye. There was also a pretty good mistake in the second half, but the number of shoots compensates for it.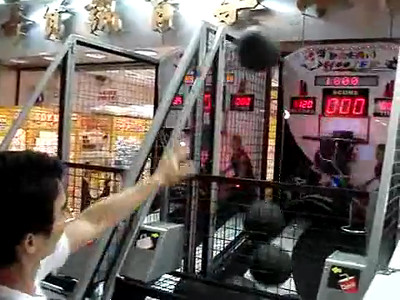 Was this result satisfactory?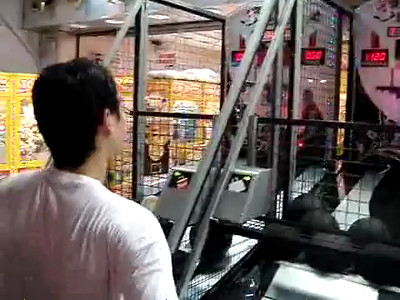 in Video, Posted by logc_nt