A festival of autumn where nature and contemporary art work merge "Rokko Meats Art Arts Walk 2010" Photo Report vol.1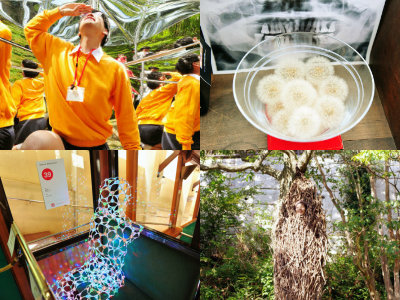 "Rokko Meets Art Arts Walk 2010" where contemporary art works will be displayed at each facility of Mt. Rokko known for its beautiful night scenery and wilderness was held from Saturday, September 18th to November 23rd (Tuesday, Wednesday) It is.

40 contemporary art works are exhibited and there are things by invited authors and those by public invitations, not spaces like the museum, but rather casually placed in the forest of Mt. Rokko and the corner of the facility. So it is quite different from going to the museum, so that hiking and picnics can touch the art.

We went around all 4 facilities that were the venue this time and appreciate various works.

A photograph report of an impressive work that I saw at each venue is as follows.Rokko meets · art art stroll 2010

Arrived at JR Rokkomichi station. I decided to go to Rokko Mountain by train this time.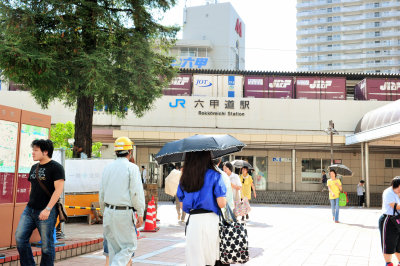 From here, take a bus to Rokko Cable Station and climb the mountain with a cable car. The bus leaves at intervals of about 10 minutes.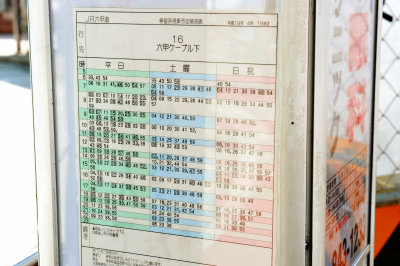 Arrival at Rokko cable under station. Station building with a country atmosphere.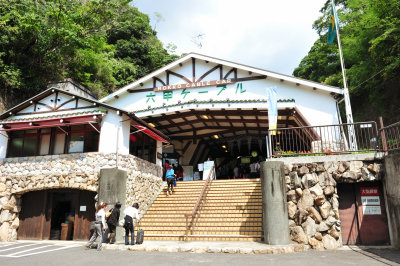 There was a big signboard of "Rokko meets art art stroll 2010".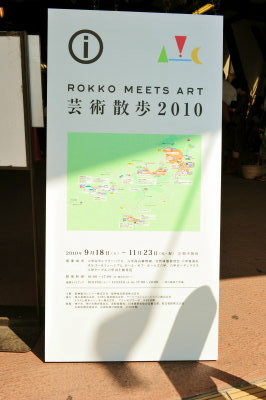 I will buy tickets in line. Although it was quite handy, it seemed that there were many people hiking and sightseeing purpose rather than an art event.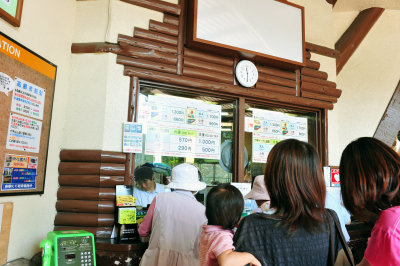 A common ticket that can be completed with only one in the Kansai areaThrough and KANSAIHowever, since the Rokko cable car is not compatible, if you buy it in advanceRokko Masa or Enjoy PassWe need to choose what we support. Since cable cars are not compatible with IC cards, it is also worth noting.



I bought a round-trip ticket here. Because it is 570 yen for one way, it is discounted about 140 yen.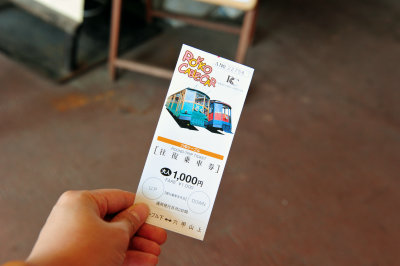 Ride on.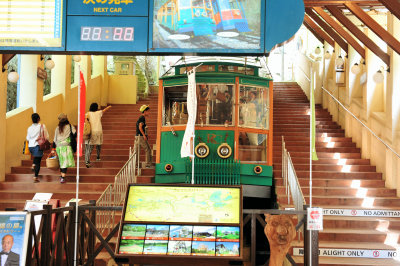 Works were displayed at once in the cable car. this isHiroyuki Moriwaki"Atto people". Mr. Moriwaki continues to produce works using LEDs, such as selling songs by Yukiko Kobayashi in red and white singing fight.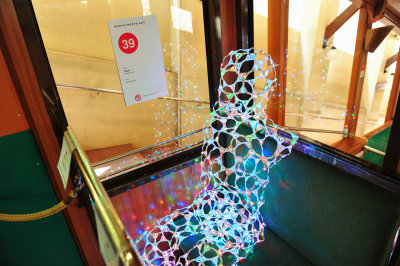 The cable car climbs a steep gradient.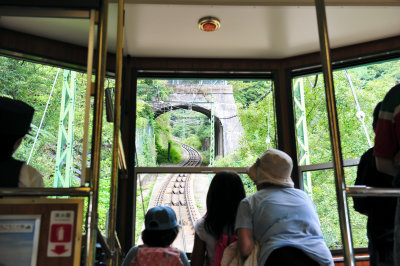 Arriving on Rokko Mountain while I am over there. From here we head for each venue by bus.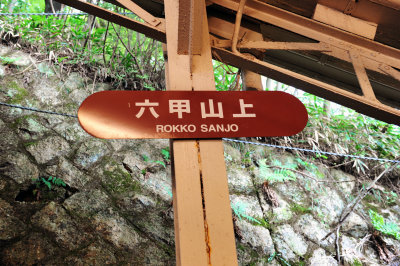 This ticket will be offered at the Rokko volcano. All the facilities that will stop by first ("Rokko alpine botanical garden" "Rokko mountain house" "Information in Rokko garden terrace" "Music Box Museum Hall of Hall Rokko" "Rokko Hill top gallery Yamagami Station) ") and the total of the facility fee is discounted so even if a person who came for a purpose other than art trip has bought it is becoming more powerful.

Roundtable tickets for "Rokko Meets Art Arts Walk 2010" include a map of the venue and ballot sheets for voting for works that I thought best.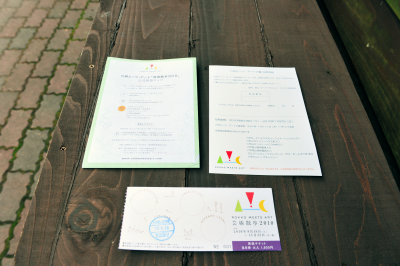 The facility where the stamp was pressed can be re-entered on the day, and the un-sealed facility is available even when coming at a later date.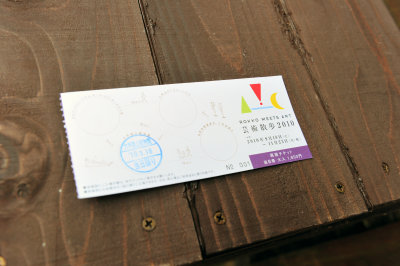 In the map, placement of works, recommended round trip course, various attention of mountain walking etc are written with cute illustrations.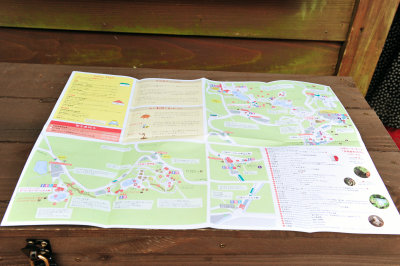 From here we will introduce works by each facility.

· Rokko alpine botanical garden

Saburo Ota"Rokko Mountain House". The glass room of the alpine botanical garden was made a "villa", mixed with daily necessities etc. mainly on works that used seeds and plants as a themeInstallationIt creates space.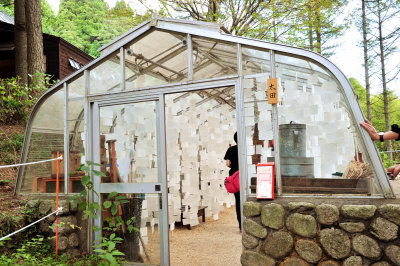 In the can of persimmon seeds there is a real persimmon seed. There are various kinds of tricks that make you laugh when you see it, such as a lot of ice sticks sticking into the empty container of Chichiyasu yogurt in large quantities.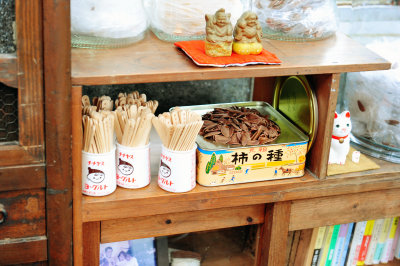 Dandelion's fluff is on the plate. It is strange, but it is very beautiful.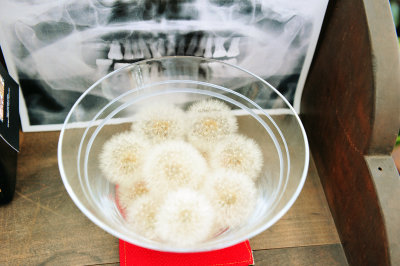 Soybeans in soy sauce. An exhibition sticking to "seed" is done.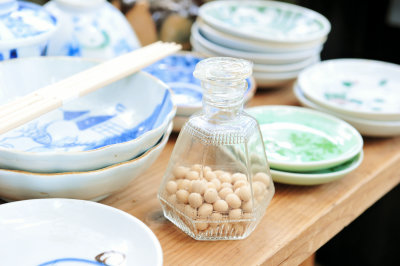 Oxoxo [zero by zero]Kaleido sky.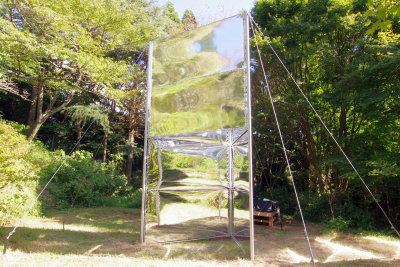 Go inside and look up, the sky will reflect on the mirror and you can enjoy the sight like a kaleidoscope.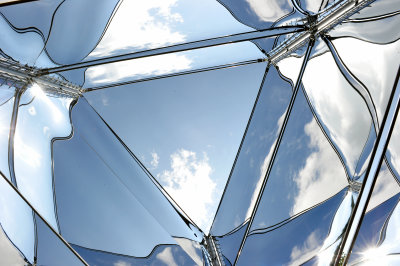 Exhibiting artists who were walking around the venue ·MochiIt came time accidentally, it has become a serious thing to be reflected in the work. Besides looking at the sky, it may be one way to appreciate seeing the figure of yourself and playing.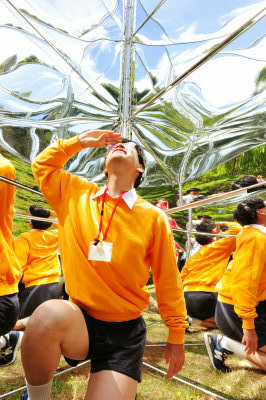 Positioning (Mako & Ken)"Rokko Place"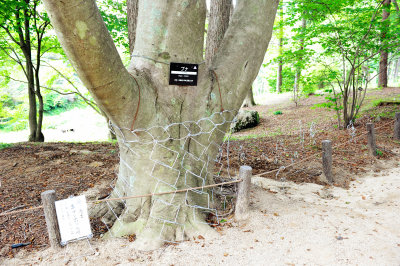 Sumo wrestler made of wire suddenly appeared on the ground.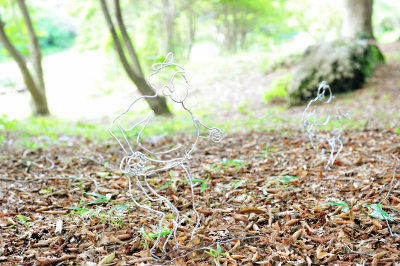 "This place is over there" so I will head to it.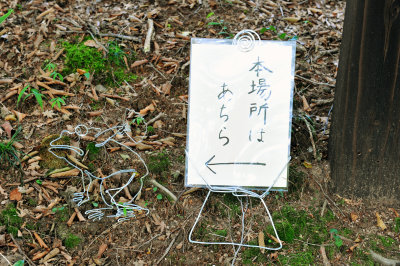 It faces rabbits and frogs. Somehow the depiction of animals is like a birds and animals caricature.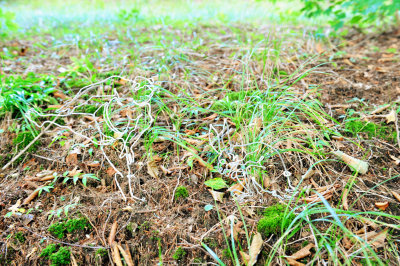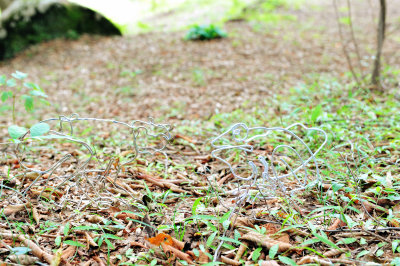 Sumo wrestling game against a big enemy also.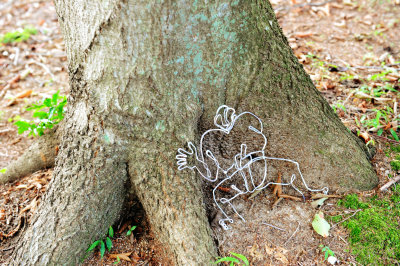 A rabbit was also acting as an event.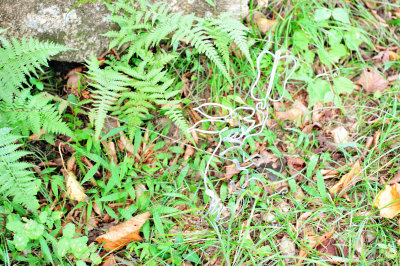 Nishiyamahiroshiokudairakeiko"The body of a spider". I do not quite understand it from around here ... ...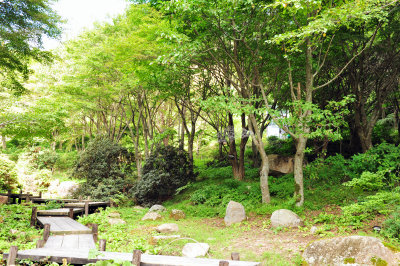 Approaching it makes the clouds shaped with thin threads vaguely visible.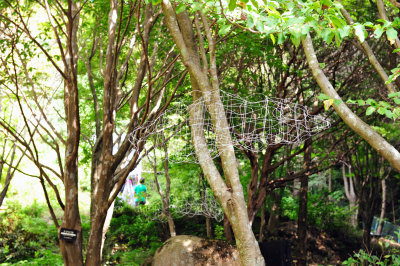 Even if it actually looks, it has blended into the scenery to the extent that it does not notice the existence unless you look at it.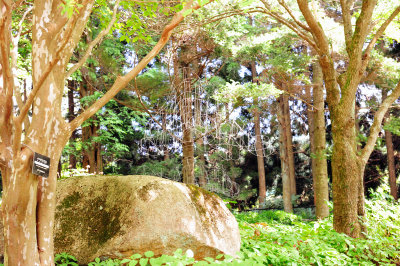 Junichi Okamoto"Blank and sculpture". It is a shutter sculpture using three shutters.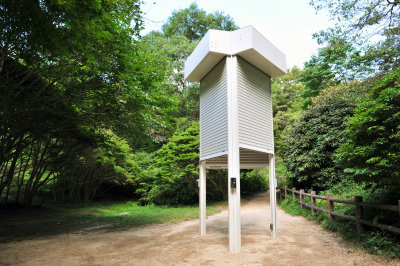 Since the shutter can be freely opened and closed, the form of the work has been changed by the person who passed the street.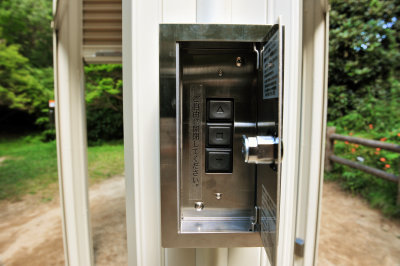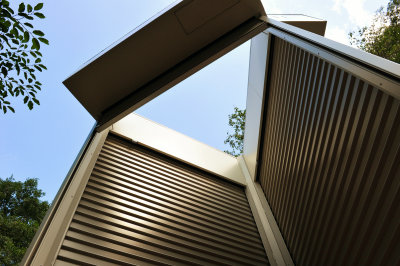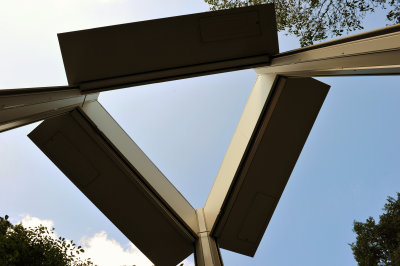 If desired, the clerk closes all the doors from the outside, and it is possible to experience as if trapped inside. Even though I knew it could be opened, it was pretty scary, but the cut sky seen from that space looked like a special one.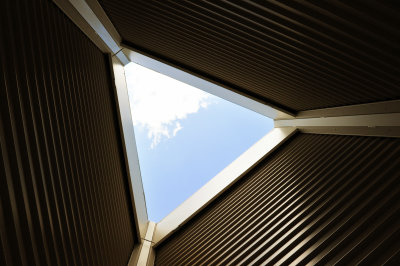 · Music Box Museum Hall of Hall Rokko

Yuji Copper Kim"Silt Shore Movement Picture Hagenomyia pictorica"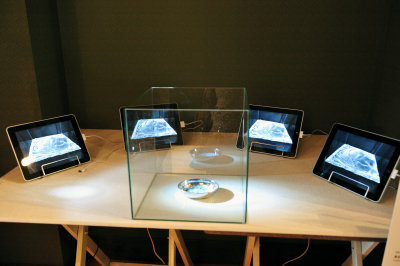 Inside of this there are alizicoku, I record the pattern to produce in the sand and playing beautiful things via the iPad. It is impressive that the trajectory as if traced with a finger was made by one insect.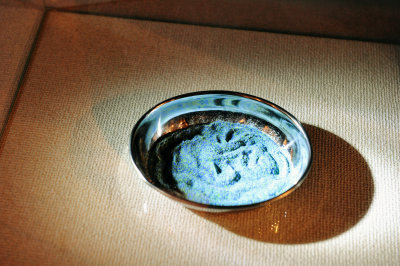 This is also Yuji Coppuku "plantron in Rokko 2010". Measure the biopotential of plants and reproduce sound and visual via iPad.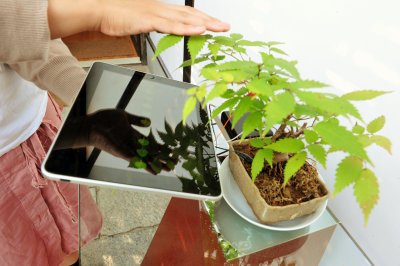 On another display the waveform was supposed to be seen as a graph.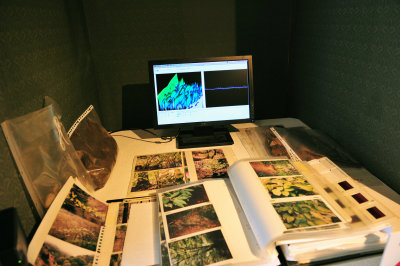 Kitagawa Takahiro"Tire - Plant Monument"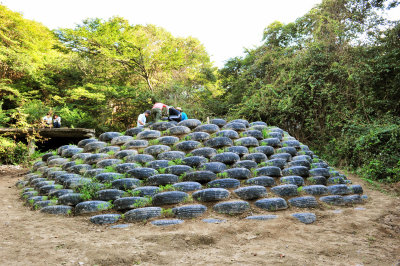 About 500 waste tires are embedded in the bank behind the museum and plants are planted. From that huge number, work was being chased on the day of coverage.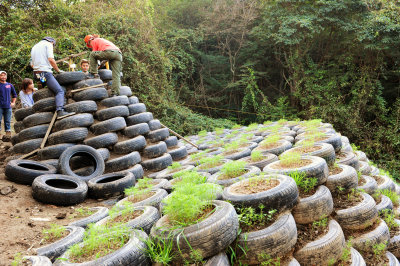 Named after the music box museum,Masuda Makiko"Tree branch music box" of. Turning around the steering wheel surprised a bit when I heard a bang tobatan and an unexpected sound.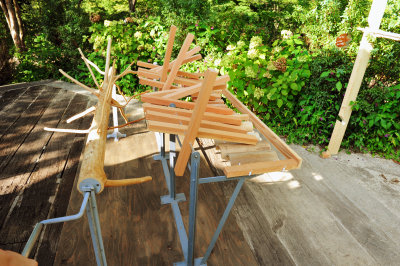 Exhibited artists who can be drawn at shop of music box museum etc., being hit by the impact of the lot displayed on the sample ·Ichihara HirokoI attracted "Love Melody" (100 yen including tax). By the way this omikuji is in Aichi prefectureFenosaki ShrineBut you can draw.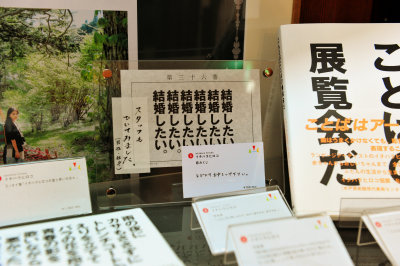 The power of typography and the message which is too straightforward are too shocking and I was dumbfounded a while. There is considerably more impact than the general omikuji, perhaps this one may be a reference (?).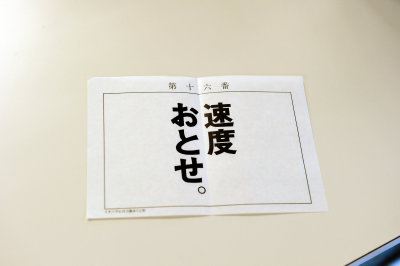 The last of vol.1 is Koji Kakuno's "insect insect". The authors themselves enter the huge insect-type objects every weekend,Tweet it on TwitterWorks including things until that. When I talked to you I responded crisply.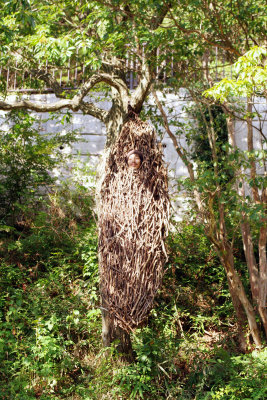 · Continued
Festival of autumn that nature and contemporary art work merge "Rokko Meets Art Arts Walk 2010" Photo Report vol.2 - GIGAZINE