The story finally entered the fantastic environment, introducing the "Break Blade Chapter 4 Miserable Novel" Scene Cut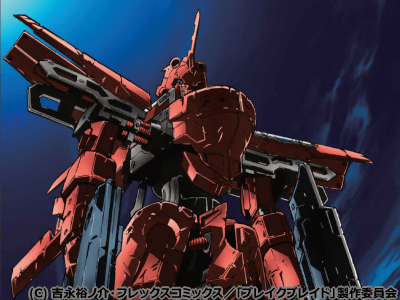 Starting with "Chapter 1 Awakening Nomi" released on May 29, 2010, all six chapters of the theatrical version "BreakBlade" are progressing in turn, and the third chapter "Scandinavian" is in September From Chapter 25, Chapter 4 "Miserable nooki" will be released from 25th October.

In keeping pace with this, even people who have missed the screened show so far can catch up from now,Chapters 1 and 2 will be telecast on TOKYO MX and BS 11It is supposed to be broadcast (MX part of the first chapter has already been broadcast).

So I will tell you the scene cut and movie information of Chapter 3 and Chapter 4 to be released in the future.

Details are as below.
Break version of the movie version
http://breakblade.jp/

The scene cut in Chapter 3I introduced in AugustIt is a cut different from things. This is Creo that thrusts a gun at Qrishna Queen.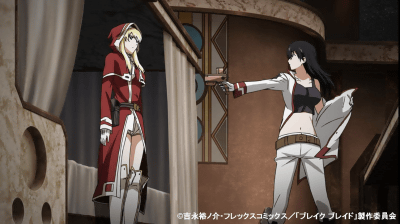 Creo is a soldier of the Athenes Commonwealth that opposes Krishna, why is he in such a place?



Zess who is the captain of Creo's unit. Syng and the protagonist Rigat and others are synchronized with the military academy, but actively attacks Krishna as Athens' command force. What do you have in hand?



Why did Krishna king Hosur and Rigat decide to look like this?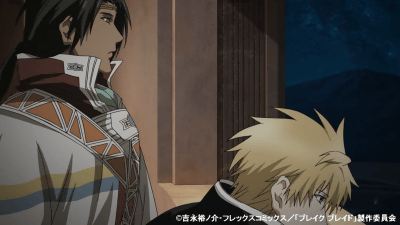 Of those who visited theaters in the third chapter, special stickers will be presented to those who brought the "Brema campaign form" enclosed in the first production version of Chapter 2 "Otarinomichi" BD & DVD.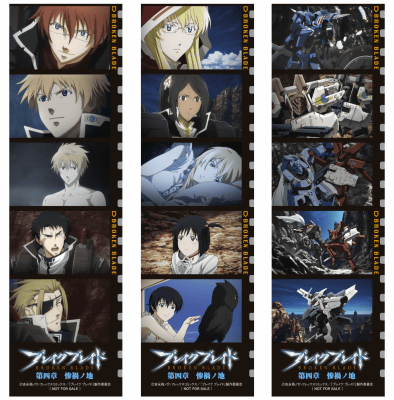 And from here it cuts the scene of Chapter 4. This is Rigat in the era of military school.



This is the current Rigat.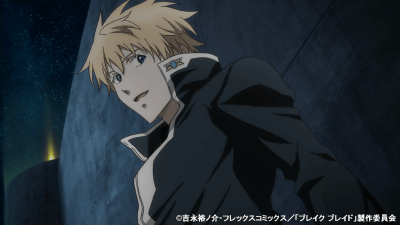 The son of General Khalush Bardo · Jirg. Apparently, he also seems to fight on Golem.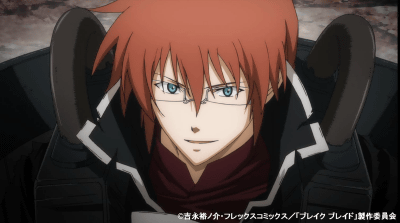 Trou soldiers under the army. Rigat is lined up there.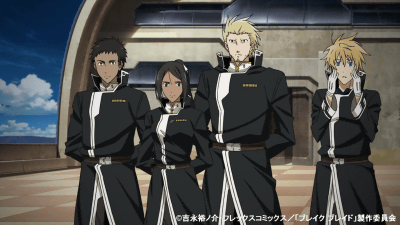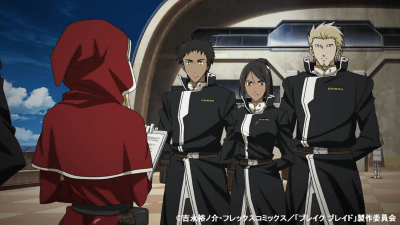 Sigyan wearing eyeglasses is showing up in front of them.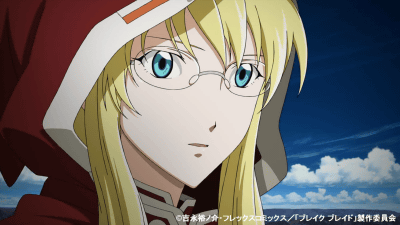 Again Sieg and Creo.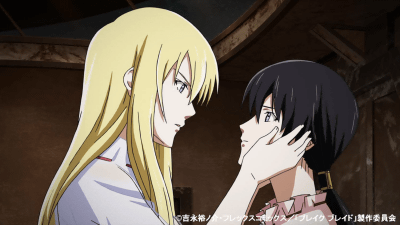 Atmosphere that seems not to be in battle.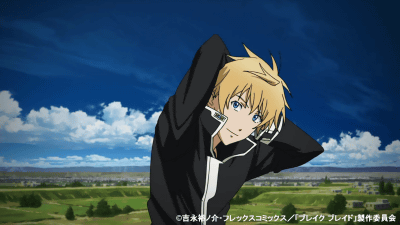 Where are Rigat and Narvi going?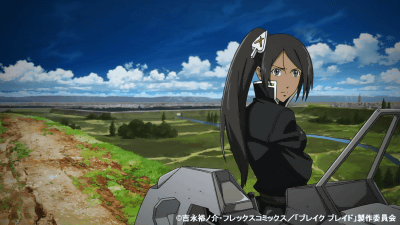 Of course, you can also see a battle between Golem.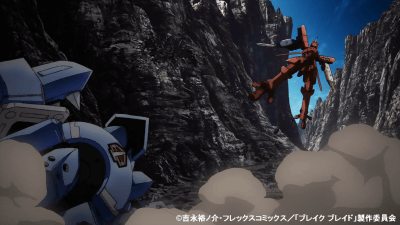 It seems to be delphing, but armor is off again.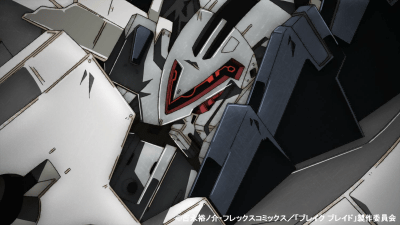 The newly appearing Athens Army female magical warrior Nike (CV: Ryoko Shiraishi). I have a young appearance, but the ability is high, more secret ... ....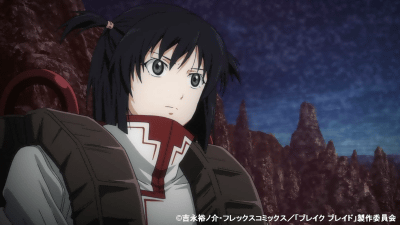 Fabbnu 3 planes to protect Krishna kingdom. Delphing on the right. El Temis at the left should be the body of Athens Commonwealth.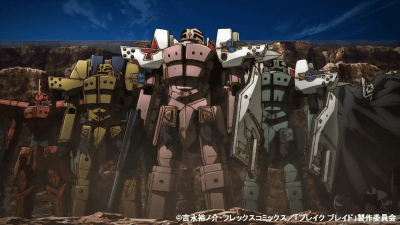 Delphing is going to fight against various golem this time as well this time.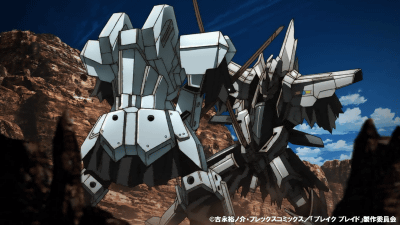 The key visual of such a fourth chapter is like this.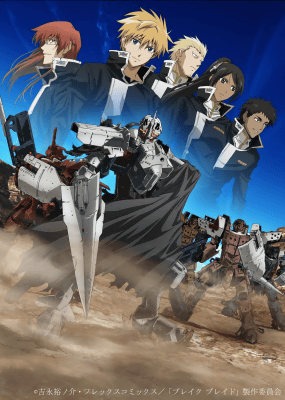 Nationwide common special appreciation ticket with benefits of Chapter 4.




The benefit is this stick poster. The face of Jirugu is like an enemy.




By the way, the trailer is distributed on the Bandai channel.

Theater version Break Break Blade Chapter 3 · Chapter 4 Theater Notice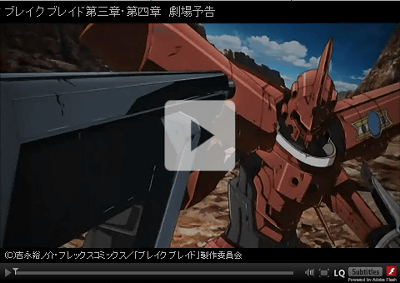 By the way, in the fourth chapter I was recruiting public in the pastA soldier without a name that will be hit by the heroShould appear. What on earth are you going to appear around?

© Yuunaga Yoshinaga · Flex Comics / "Break Blade" Production Committee