Utada Hikaru declared "to concentrate on human activities" to suspend activities within the year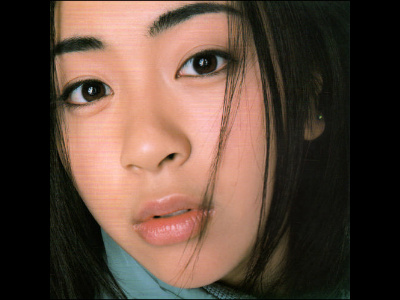 Popular artist Hikaru Utada debuts with the first single "Automatic (1998)" at the age of 15 and the first album "First Love (1999)" still shines the domestic album sales success first It has become clear that it will pause.

I declare that I am concentrating on human activities rather than artistic activities so far and I am talking about my current mental state with an official blog.

Details are as below.
Important news after a long absence | U3MUSIC INC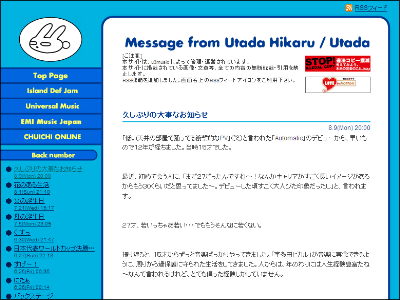 According to Utada Hikaru 's official blog updated on August 9, it seems that artist activity will be suspended next year from the following reasons.


In retrospect, I've been playing music all the time since I was 15 years old. I have lived a life protected by overprotection from around so that "Utada Hikaru" can concentrate on music. From people, it is rich experience of life for years, I told you, but I have only a very biased experience.

Thanks to this work I could do something that I can not do normally. I am also thankful to all the fans for the staff who came together all the time.

But since I was 15 years old who began to live my way of living in artistic activities, there is a part of my growth that has stopped growing. That is a very important part as a person.

I have challenged various things as an artist for the past 12 years and I think that I could grow a little. But in order to evolve further, we have to grow as a person, different from music.

From that kind of feeling, I made one big decision!

From next year, I think that I will concentrate on "human activities" by stopping flashy "artist activities" for a while.

Although this is not a "declaration of retirement", it is said that it is not also "rest" or "charging period", and "I learn new things and feeling by knowing things I do not know about this wide world, feeling as an individual It will be a period to face real self ".

Also, although we avoid explicitly about the returning time, "When I thought that I could grow a little as a person, I want to listen to music again with nature and again! It is time to do so when the time comes to thinkIt is said.

Although it is planned for future activities, "Single Collection vol.2" will be released in autumn, and 4 songs or 5 new songs will be added. In addition to the recent feelings and changes in the feelings of Utada Hikaru in the new song, it seems to appear in CM as well.
in Note, Posted by darkhorse_log