Pizza parry in the second stage too! I tried ordering "Summer Otona Half & Half" "Summer Kids Half & Half" at Sengoku BASARA 2 Pizza Box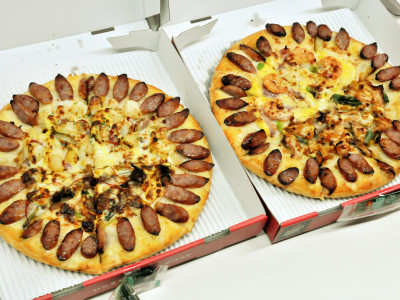 From July 11 (Sun) to "Sengoku Basara 2The broadcast started. In accordance with this, in Pizza HutSengoku BASARA 2 gift offerStarted and it was said that a pizza box with illustrations from Sengoku BASARA 2 will arrive, so I tried ordering the new products "Summer Otona Half & Half" and "Summer Kids Half & Half".

During the first period broadcastI got a wallpaper that would make me want to shout "Let's Pizza Parry!"But what kind of design is this time?

Details are as below.
"TV Animation Sengoku Basara 2" Present Campaign Sengoku Basara 2 - Home Delivery Pizza Pizza Hut

Arrival at box. Yukimura Sanada and Masamune Date are drawn.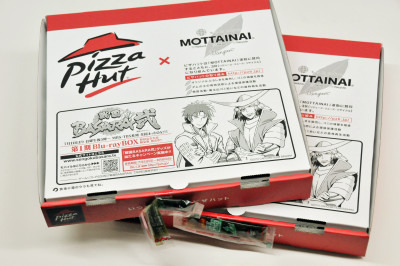 The left is Summer Ohna Half & Half, and the Right is Summer Kids Half & Half. The fabric appeared newly, sausage is on the top of the train "Grilled Sausage".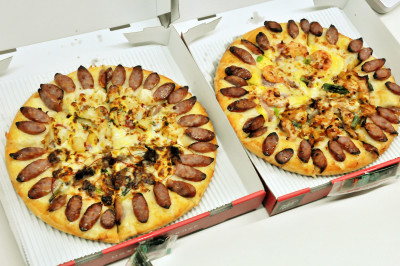 It is a combination of "special tangerine burgundy" and "dijon mustard sausage".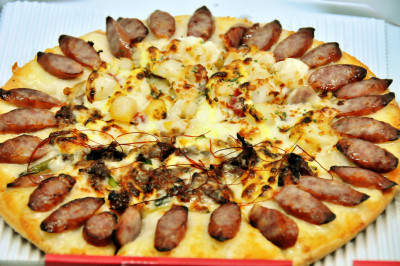 The side on which this potato is on is Dijon mustard sausage. It was a bit of a pain and it looked like a mustard's potato salad.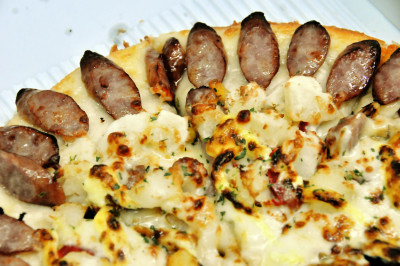 "Special wheat brukogi" is a delicious flavor of yakiniku flavor. This is a classic taste.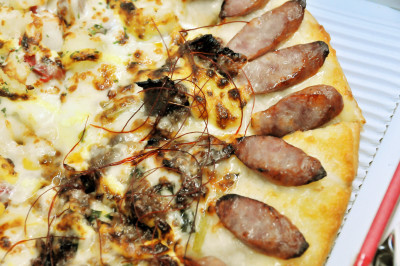 This is Kids.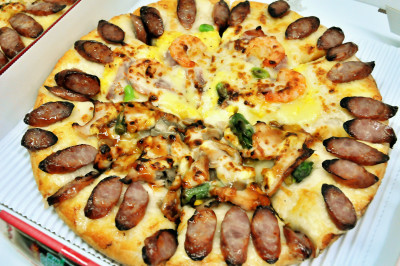 Shrimp's ride "Ebupuru Egg". Feeling that the flavor of the egg is intense and the shrimp is losing. I am glad if there are more shrimp a little more.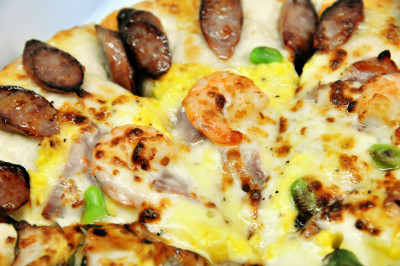 "Teriyaki chicken" is also a classic flavor. Teriyaki is not just a sweet seasoning, and meat is also juicy and good feeling.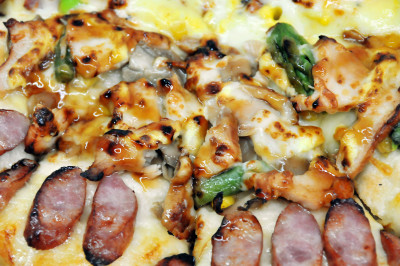 Although it says a new product, it was a product that was not able to breach the classic shell. Also fabricsChisu-rollYaPremium softwareThere was no impression of "This is new" at the time of, just feeling that I put on sausages. Because it is a special product for the summer, it is not that Ali was called spicy pizza which becomes sweaty when you eat it.

Until September 5, 2300 yen for each purchase "Inazuma ElevenYou can get a beach ball exchange ticket.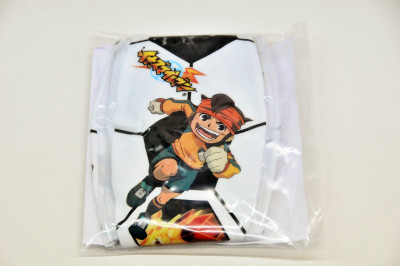 Diameter is about 20 cm.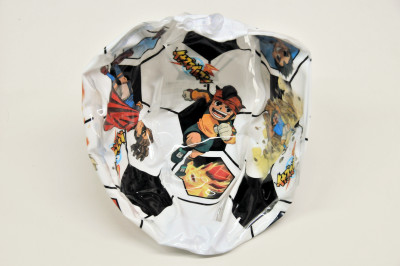 The wallpaper which I can get at the Pizza Hut Club is like this. I used to eat pizza before, but this time it seems that it did not seem so due to the appearance of Maeda Keiji.