EMobile launched the "New Generation Wi-Fi Campaign" against NTT Docomo, with a flat rate plan starting from 280 yen per month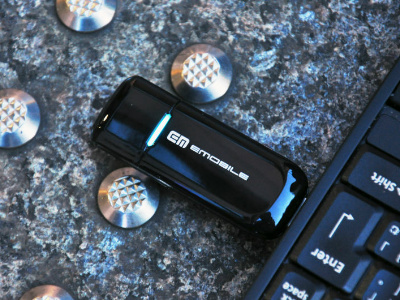 NTT DoCoMo will be able to use its own line in music players, PCs, digital cameras, portable game machines, iPads etc. compatible with wireless LAN at the summer 2010 model presentationTo launch a campaign that can be used with "Mobile Wi-Fi router" and the same router for a monthly maximum of 4410 yenWe gathered topics by announcing.

And it seems likely to be affected by the appearance of "Mobile Wi-Fi router", already the same mobile wireless LAN router "Pocket WiFi (D25HW)"Although it is e-Mobile, the company announced" New Generation Wi-Fi Campaign "today thought to be against NTT docomo.

We have also announced that we will introduce a two-stage fixed amount plan starting from 280 yen per month.

Details are as below.
Press Release | Implementation of "New Generation Wi-Fi Campaign" from Wednesday, May 26th | EMOBILE COMPANY | Corporate Information

According to this press release, EMOBILE commemorated the No. 1 sales share of the data communication terminal for the third consecutive year, and from May 26, 2010 (Wednesday) to August 31 (Tue) of 2010, Generation Wi-Fi Campaign "is going to be carried out.

"New generation Wi-Fi campaign" is to make a new contract or purchase of data communication terminals by using "None M" which applies long-term contract discount of 33,600 yen by promising to use for 2 years , A campaign that discounts the basic royalty for 12 months (maximum 13 months) to users subscribing to "data plan" or "data plan 21", each monthly basic monthly charge will be discounted by 1000 yen thing.

Fees like this when applying the campaign. "Data plan" that can use HSDPA service with maximum downward 3.6 Mbps or maximum 7.2 Mbps is 3980 yen for 12 months and "Data plan 21" corresponding to HSPDA service with maximum downlink 21 Mbps is 4980 yen.




Since "Pocket WiFi" is a terminal compatible with the HSDPA service with a maximum downlink of 7.2 Mbps, the monthly usage fee when applying the campaign is calculated to be reasonably more than NTT docomo's "Mobile Wi-Fi router" with the same descending maximum of 7.2 Mbps , Considering that the number of Pocket WiFi connected simultaneously is 5 and the number of mobile Wi - Fi routers to be connected simultaneously is 6, it will be enough choice.

In addition, EMOBILE can use from 280 yen per month, which is the cheapest as a two-stage flat rate data communication service on condition that it is used for 2 years as a new discount service of the contract type "Basic" (Superlight Data Plan And Superlight Data Plan 21) We also announced that we will begin offering a new discount service "Nenkari" from Thursday, June 24, 2010.

Press Release | Introducing New Discount Service "Nen Sari" ~ Cheapest as a two-stage flat-rate data communication service starting at 280 yen / month | e-Mobile Co., Ltd. | Corporate information
in Mobile, Posted by darkhorse_log