Game "BUILDING 2 BLASTER" game that breaks buildings making full use of various items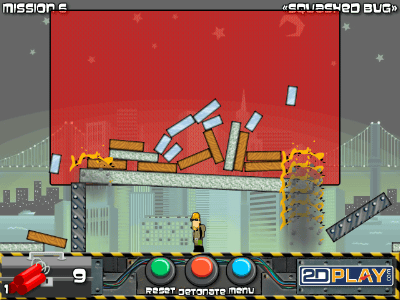 "Building2Blaster"Is a game that destroys buildings that are assembled with multiple parts using prescribed items. Before,Game "Demolition City" that uses Dynamite to successfully destroy buildingsAlthough I've introduced to you that this time the number of dynamite is not severe, because points can be accumulated quickly, you can purchase stronger items than dynamite so that you can play easily.

Building Blaster 2 | 1Cup1Coffee.com
http://1cup1coffee.com/physics/building-blaster-2/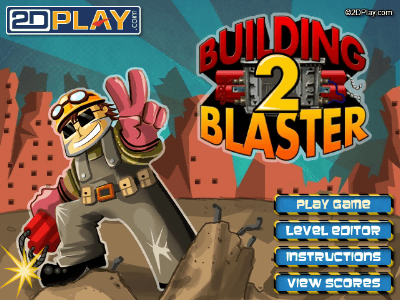 There are 50 stages in all.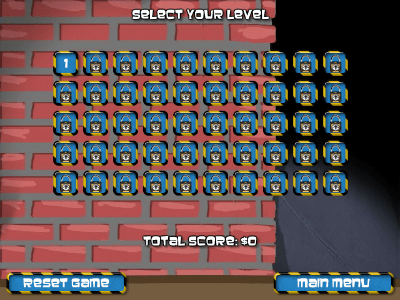 Every time the mission is the same "to defeat the tower".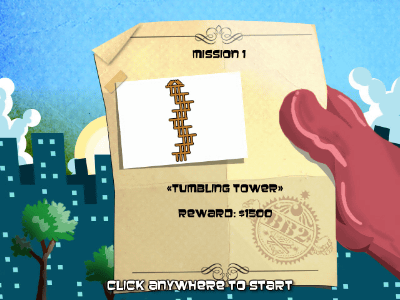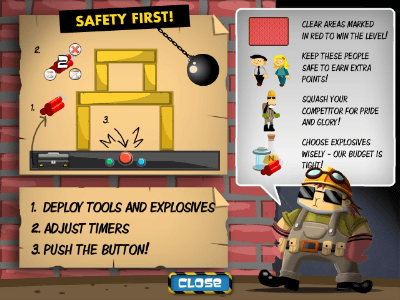 It is clear if you set a dynamite in the tower and remove it from within the red zone at the top of the screen.



Dynamite can also shift the blasting timing one by one.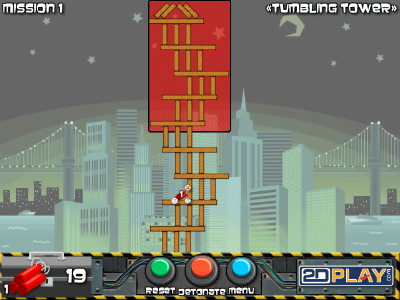 In this case, the dynamite indicated as "1" will explode after 1 second after the ignition and the dynamite indicated as "2" will fire 2 seconds after the ignition.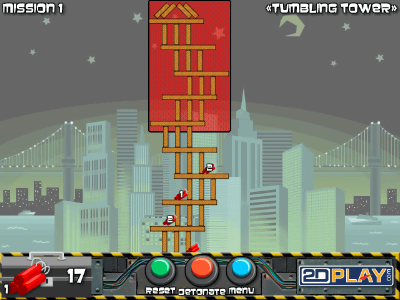 The tower broke away perfectly.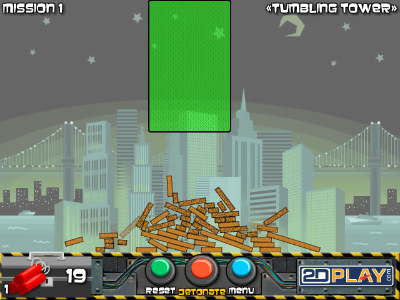 clear.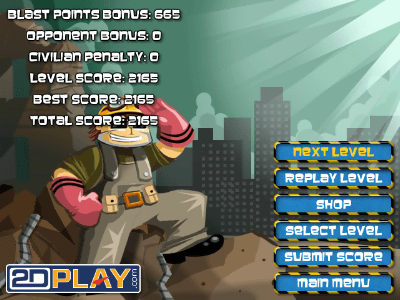 Various materials are used in the tower. Although it seems somehow understandable in graphics, the steel frame is the strongest, and even if it is blown off by the blast, it does not become a tree end as the pillar of a tree.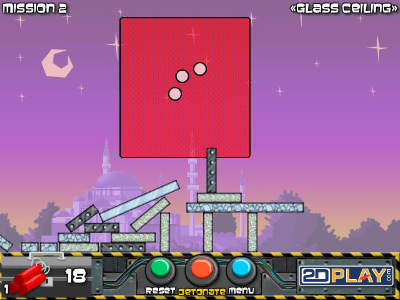 In addition, there are times when people are in the field like this. If you hit the fragments after blowing you will be deducted (clearing is possible).



People who suffered a helmet also appeared. It is okay if you hit the debris here.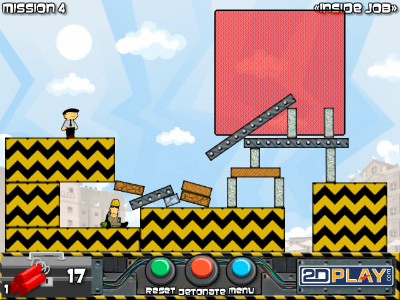 If you save points, you get powerful items to replace dynamite.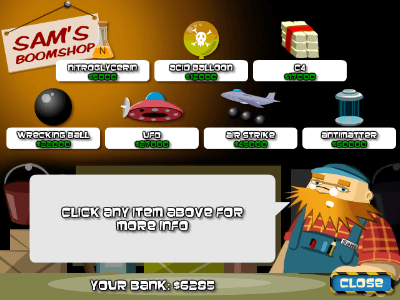 After item purchase, you can use from the dynamite icon on the bottom left of the game screen.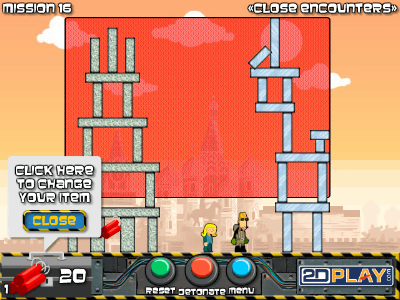 A 20 point Blast Point is given for each stage, and dynamite can consume 1 point by installing it, but UFO consumes 12 points.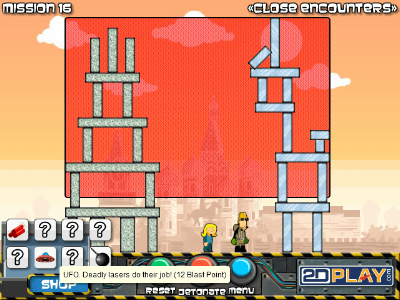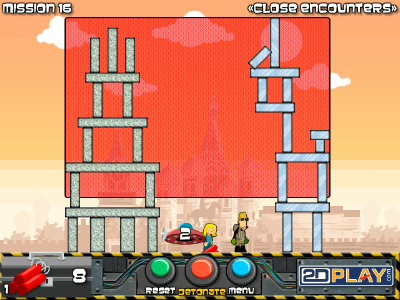 However, the destructive power is dramatically improved accordingly. With dynamite it blew away the unbroken stone pillar with one blow unless it was installed.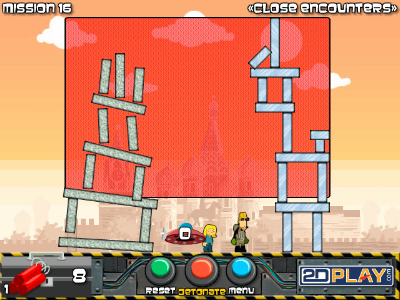 While the consumption point is less than the UFO, we can not respect the destructive power of the iron ball.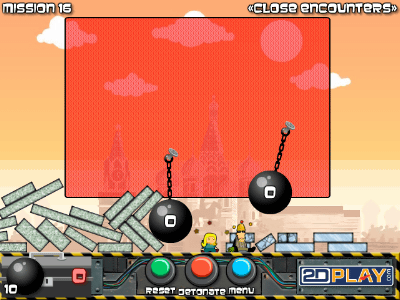 Please try aiming at all 50 stages of capture using items well.