Osaka Limited, Crispy Cream · Donut 'OSAKA Donut' Tasting Review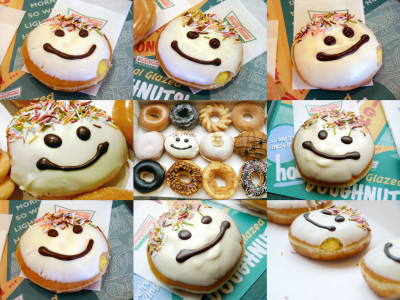 Prior to the opening of the store two days later, I had the store inside showed ahead of meShinsaibashi store of popular donut chain store "Crispy Cream · Donut"So, I ate "OSAKA Donut" which is included in the "Osaka Limited Dazz Box" which becomes the Osaka limited menu.

"OSAKA Donut" is not sold as a single item, but it has become an item you can not see unless you buy "Osaka Limited Dazz Box", but it was a dish you wanted to sell separately by all means.

A smile is drawn on the donut, it is a looked donut that the child seems to be pleased, but it was a surprising taste in the lineup of Crispy Cream · Donut, which basically has many sweet donuts.

Details are as below.
This is "Osaka Limited Dazz Box" which only sells at Shinsaibashi store.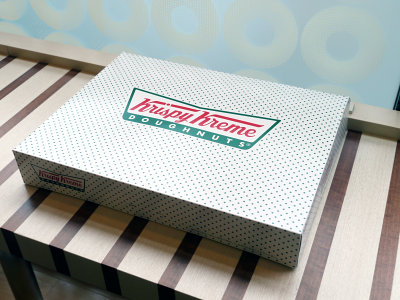 On the side of the box is printed the warming way of plain donut "original · glazed".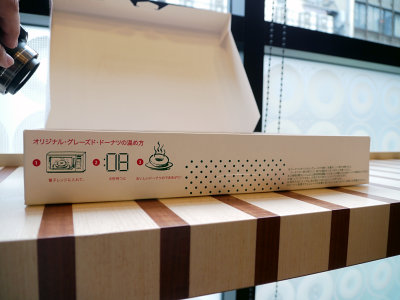 It is quite big as it is only 12 pieces.



I opened the box.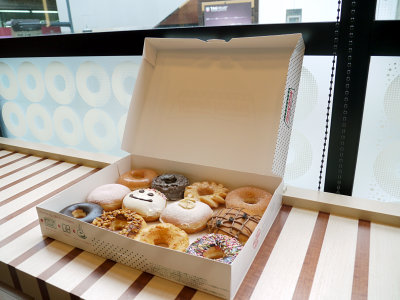 In addition to "OSAKA Donuts" limited to Osaka, "ORIGINAL GRAEDED", "COFFEE BEANS", "PURE BANNANA", "OLD FASHION CHOCOLATE", "SWEET PINK STROBERY", "CHOCOLATE GRAZED SPRINGLE", "CHOCOLATE GRAEDED", "CARAMEL WALL NUTS "Soy milk cake" "glazed creler" "sugar" a total of 12 types of donuts are included. The price is 1800 yen.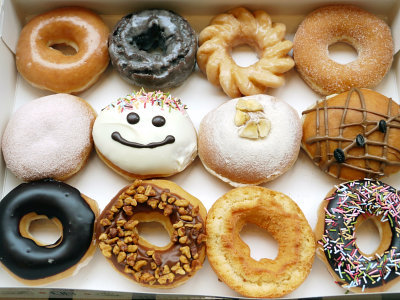 "OSAKA Donuts" is strangely prominent.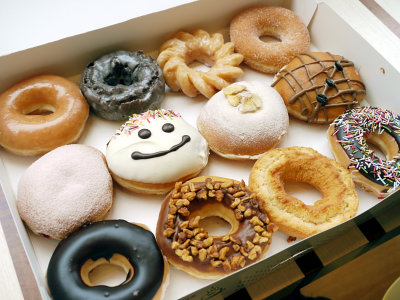 OSAKA donuts were invented as "a donut that can make you smile" after Osaka, where the culture of "laugh" is rooted.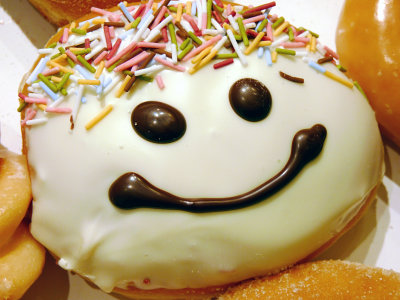 Because the expression is slightly different handmade one by one, we tried a lot of OSAKA donuts. The hole in the edge was opened by the person in charge so that the cream in it could be seen.



"OSAKA Donuts Collection" started.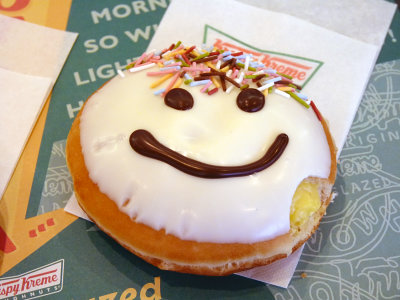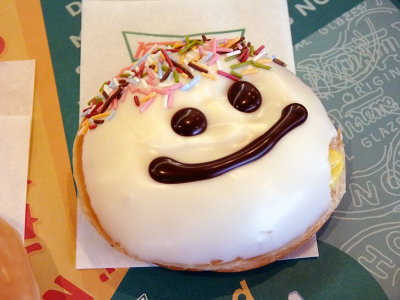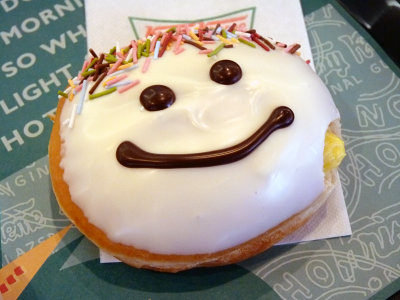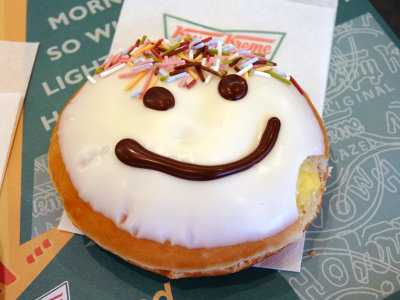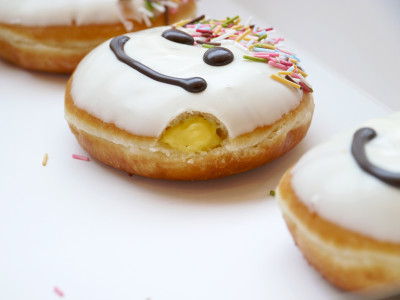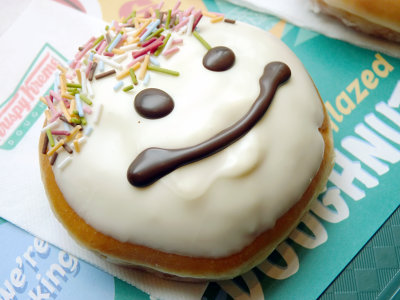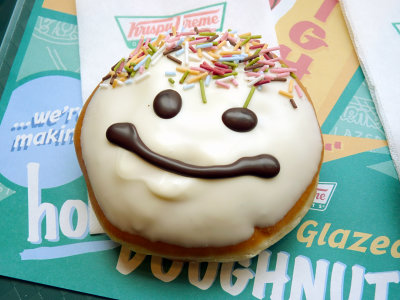 I will try tasting soon.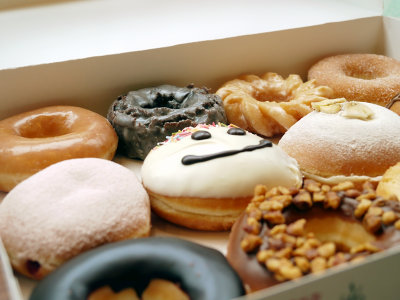 I cut the face of OSAKA donuts in two in one.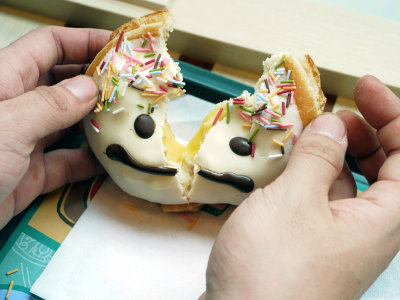 I feel something wrong.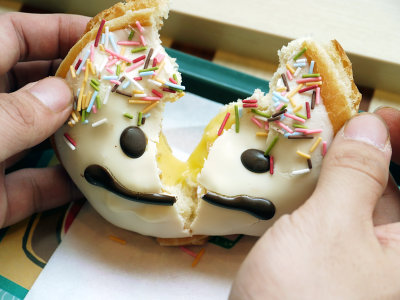 Resume review with demon as a demon. There are custard creams with vanilla beans in the donuts.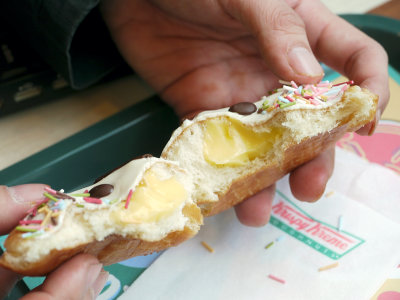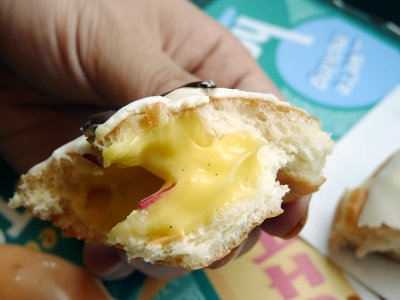 The product of Krispy · Cream · Donut was basically sweet, and I expected that this OSAKA donut is quite sweet from the appearance, but contrary to anticipation, there is less sweetness than "Original · Greed" It was impressive that it was moderately sweet.

In addition, the custard cream that suppresses sweetness is smooth, the texture is good and the amount is just right. The aftertaste is also not persistent, it is a dish that is very easy to eat. Personally I thought that I wanted to sell separately.

By the way, I got "Osaka limited dazzon box" seemingly as a souvenir, but the contents were all "original · glazed". This is spectacular with this, all delicious.