A special team "Net Hunter" of the Metropolitan Police Department that aims at "the dark site" started today, and also a squatting investigation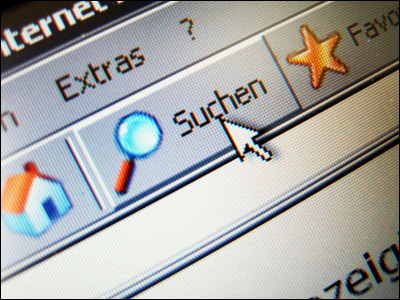 A site to recruit fellows who participate in crimes by taking in as "dark occupation security office", "back job requisition", etc., a site for publicizing obscenity images and sites that buy and sell illegal drugs, so-called "dark site" measures As a special team to do, the Metropolitan Police Department started "Net Hunter" today.

In line with the incorporation of "illegal download" measures in the revised Copyright Law, from January this year the National Police Agency has been running full-scale system to constantly monitor networks using file sharing software,There are already arrested people who are the first nationwideHowever, it seems that we will turn our attention to criminal acts on the Internet even more than ever.

Details are as below.
Dark site countermeasure net hunter NHK news

Aimed at the dark site Metropolitan Police Department "Net Hunter" launched - MSN Sankei News

Current affairs dot com: "Net Hunter" started = Dark site investigation, establishment of full-time team - Metropolitan Police Department

According to reports by Nippon Broadcasting Association, Sankei Shimbun and Jitsugyo Shinbun, the Metropolitan Police Department said that today "Criminal / Harmful Site Measures Specialized Team" was established in the headquarters for crime deterrence countermeasures.

There are 28 people in the "team devoted to illegal and harmful site countermeasures", but 21 of them are able to gather accomplices easily, so as to invite grouping and intimidation of the crime, as well as general who have no intention of joining the crime It is an Internet hunter specialized team specializing in dark site countermeasures, which crackdown on civic officials, such as "Employment Security Office of the Darkness" that will also serve as a catalyst for crime.

Net Hunter is aiming for cleansing by "infiltration investigation" which searches for writing etc seeking accomplices, hiding identity and getting in touch with contributors, in order to consolidate illegal site information, to the crime prevention measures headquarters In addition to integrating the established secretariat, it is supposed to receive technical assistance from the National Police Agency.

In addition, concerning the dark site, there are incidents such as men who gathered through the site kill a woman by taking away with a car, and a case where four men violently women six people have happened, but until now sufficient measures have been taken It is said that it is an idea that it is an idea that it is thought that it is an idea that it is an idea that it is possible to lead to the crime prevention stage by establishment of "illegal and harmful site countermeasure exclusive team" without being able to do.
in Note, Posted by darkhorse_log