The moment of "Tower of the Sun Tower of Golden Face" and the moment of red lighting and fireworks that was colored with flashing fireworks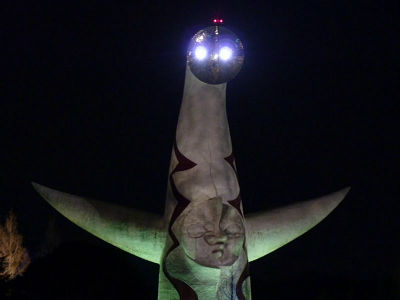 I got to shine with strange powerThe eyes of 'Golden face' of 'Tower of the Sun'However, it is the movie of the countdown at the moment that it lights up, and the event that took advantage of the laser beam and fireworks which was done for 5 minutes. Especially the event of Lasers & Fireworks will be done from 28th (Sunday) from 19 o'clock tomorrow, so if you really want to confirm with that eye it is still in time.

Playback is from the following.
«Japan Commemorative Exposition held 40th anniversary commemoration project» Sun Tower Golden face eye ball lighting

From the moment of lighting up first. It is a feeling like a buddy.

YouTube - the moment of "Tower of the Sun Tower Golden Face"


And, honestly I did not expect so much, but it was quite amazing but the movies of the state of the event are below.

YouTube - "Solar Tower Golden Face Eye Ball" An event that was colored with laser beams and fireworks


Shooting in retrospect on the way back after the event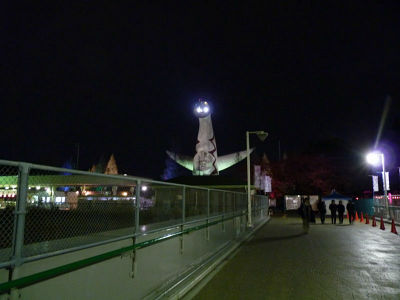 The sun tower is watching here!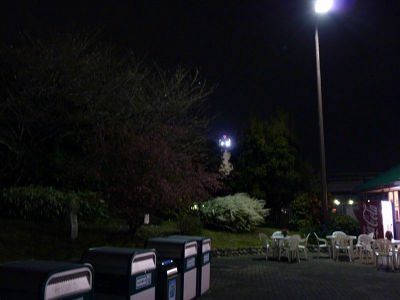 Well!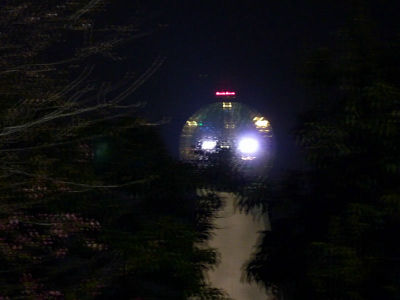 I am watching over this even from among trees!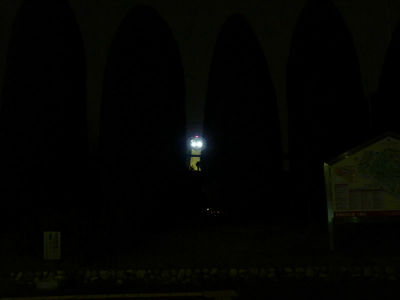 The momentum that is likely to destroy the monorail passing through the eyes.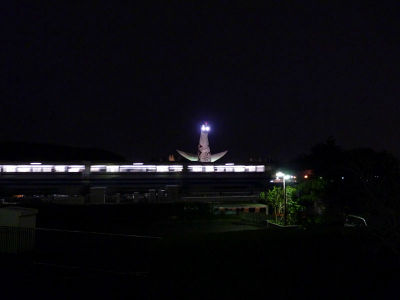 While looking at something from the other side, she seems to be walking ahead for a while.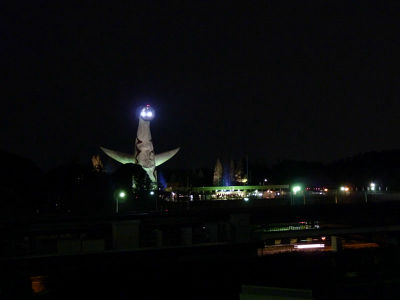 Just because the eyes glow, the power has increased by several times, it is quite nice feeling.