How "Maria-sama ga miteru (Marimi)" will be made live-action movie, to be released in the autumn of 2010


Set in the high school of the traditional Catholic lady's school 'Private Lillian Girls' School', it is a popular light novel who drew a special relationship between senior and lower class students called "Sister" (Sur), and has become an animation and comics , Spin-off work "The Buddha is also watching"It appeared to"Maria-sama gift (common name: Marimi)It became clear that it became a live-action movie.

Details are as below.
(PDF file)Cobalt Soron 2010.4 VOL.44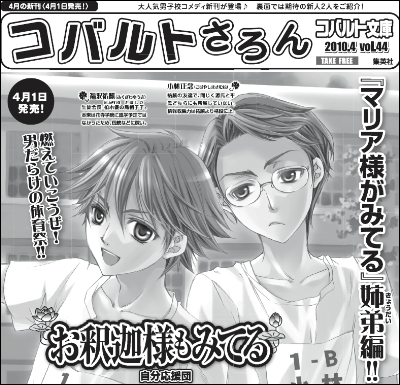 Shueisha's cobalt paperback information paper "Cobalt SorobanAccording to issue 44 of the popular light novel "Maria-sama gimmeu" which sold a cumulative total of 5.4 million copies will be live-action movies in autumn 2010.

This is the part that touched on making live action movies. Furthermore, on April 16, the comic version version is scheduled to be released.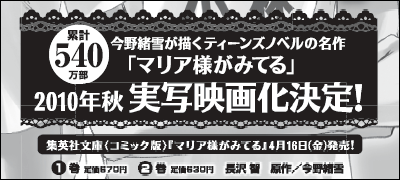 It is the same work that is waiting for the start of the fifth period of animation, but I would like to expect about the possibility of starting in accordance with the live-action movie version release. Even so, casting live-action movie version is about to be wonderful.