Compact and Up-To-Date Hydroponics Kit makes your kitchen a "food factory"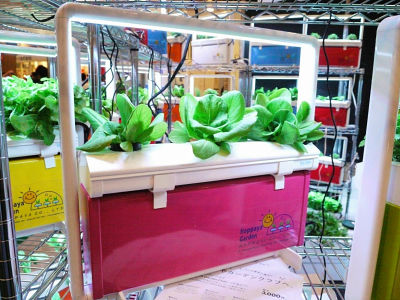 Having your own kitchen garden is a good idea for healthy eating. But it can be time-consuming and space-occupying. It's not an option available for everybody.

But with this up-to-date hydroponics kit, you don't have to be bothered. Just plug in for LED lighting and pour some water in and you will get some fresh leaves.

Read on for detail.

Happaya's bouquet lettuce
http://www.happaya.co.jp/

Sized 448mm*424mm*150mm(17*16*6")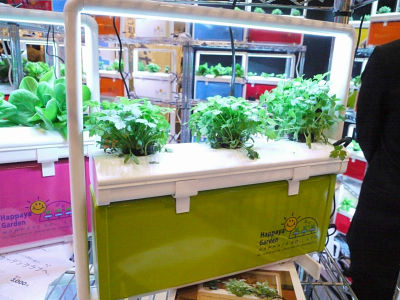 You don't need much space. All you need is a power outlet.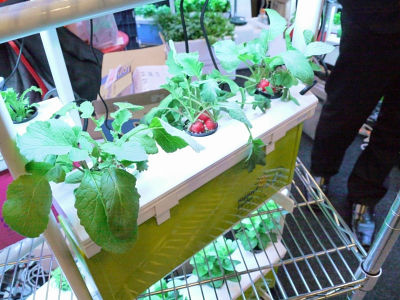 Water is circulated to fertilize vegetables efficiently.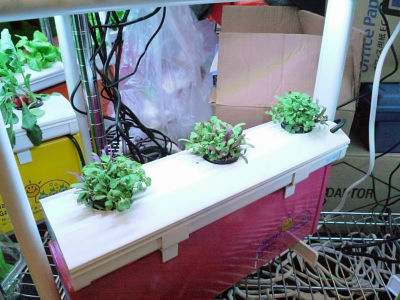 Currently the equipment is not for sale. You can rent it for 10,000 Yen(about $112 USD) deposit and 3,000 Yen(about $34 USD) per month. The rent comes with seedlings and nutrient medium so you almost don't have to buy anything.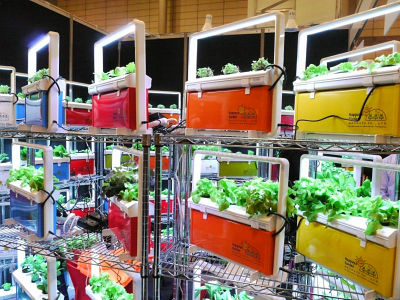 LED lighting is embedded in carrying handle.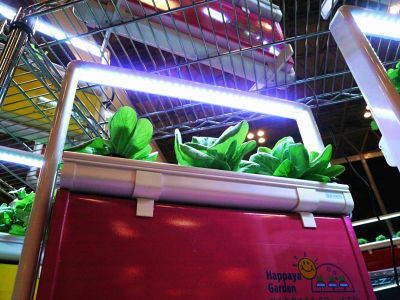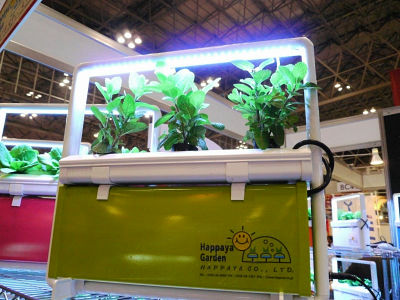 It's quite compact so you don't need much space.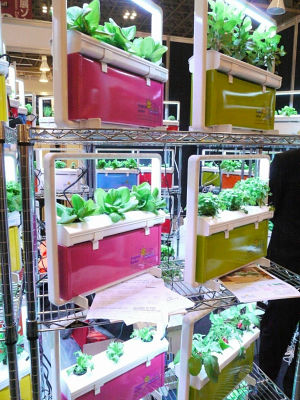 You can grow many kinds of leafy vegetables with this.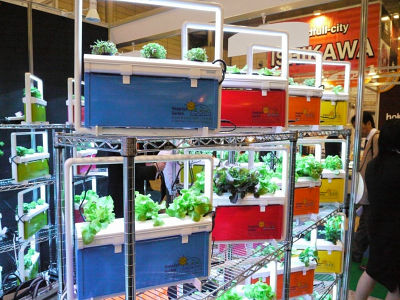 LED's low power consumption is easy on your wallet.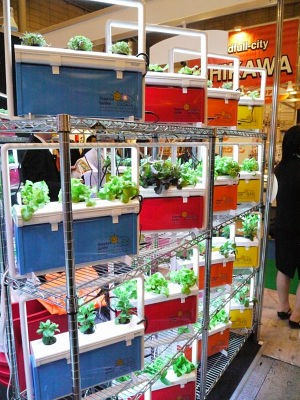 A little fleet of the kit surely makes your kitchen a "vegetable factory"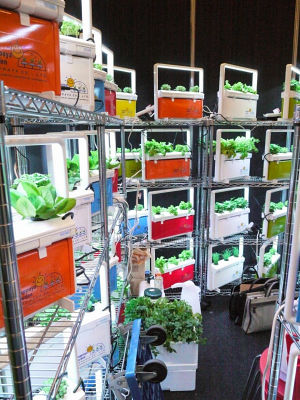 A brochure handed at their booth.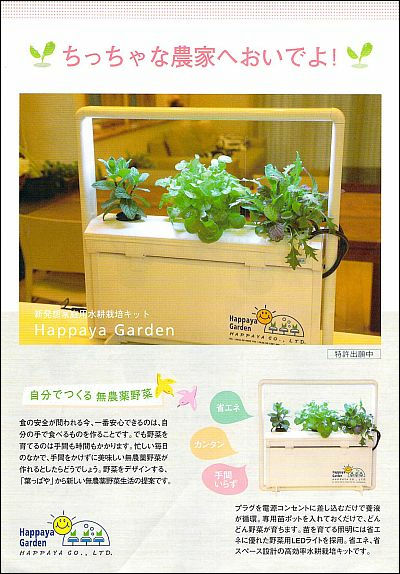 Mesclun, spearmint, bouquet lettuce, chervil, mitsuba and radish are scheduled to be sent to subscribers.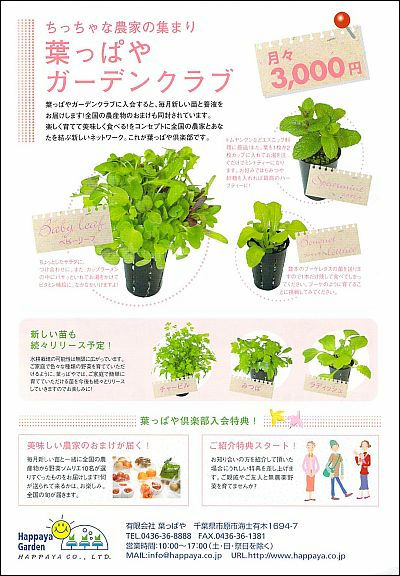 Related Post:
Review on the Hamburger Awarded the Tokushima Hamburger Prize - GIGAZINE

Eating "Quarter Pounder Lettuce and Tomato" at McDonald's Secret Lab - GIGAZINE