Game Play Video of "METAL GEAR ARCADE" in AOU 2010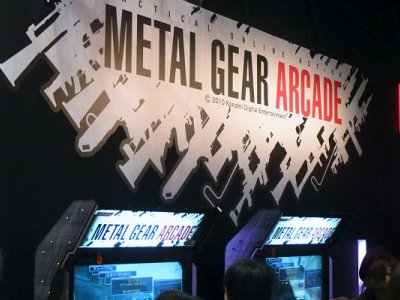 Metal Gear franchise has been adapted to many game console, but this is the first adaption to arcade. In AOU 2010 now held in Makuhari Messe, Konami is exhibiting playable demo of METAL GEAR ARCADE. Not only they adapted the game into arcade console, they enhanced game experience by audio system and 3D display.

Read on for detail.

Konami booth.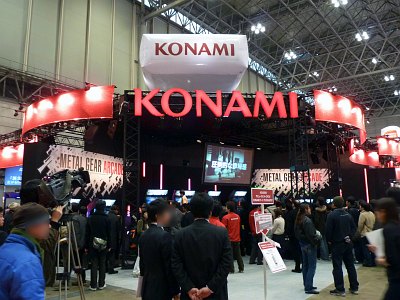 They brought playable demo of METAL GEAR ARCADE to the show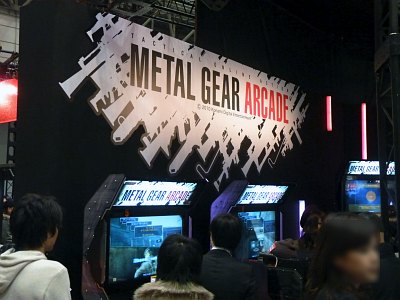 Directed by founder of the series Kojima Hideo himself.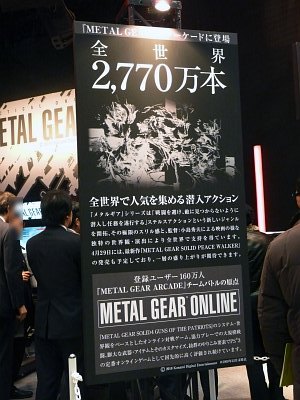 The game is based on PS3 game METAL GEAR ONLINE. Konami added 3D vision and 5.1ch surround to recreate atmosphere of battlefields.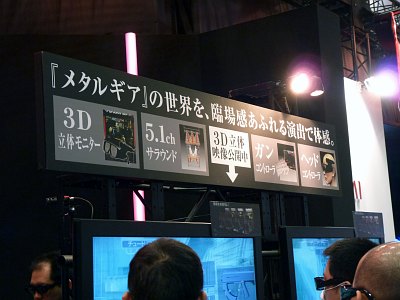 A brochure.


Both solo mode and multiplayer mode is supported. Also you can customize your own character by spending tickets earned through gameplays.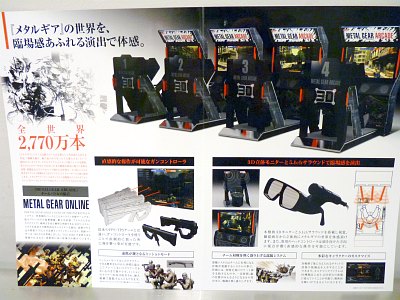 The enclosure of the system.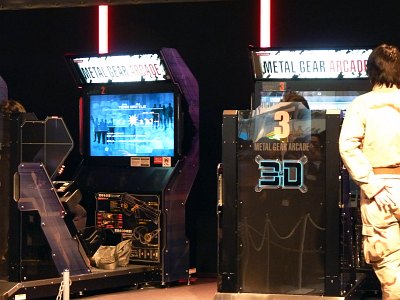 You can send preset voices like "GOGOGO!", "Follow Me!", "Incoming!" and such by using a ten-key on this console.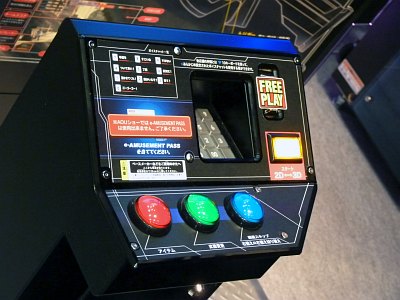 Speakers are under the display.


You will play like this.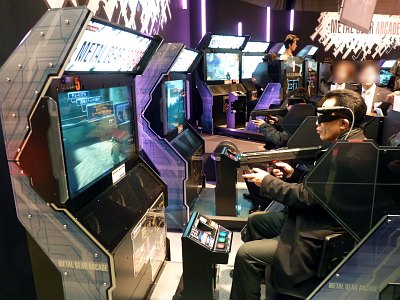 A head motion tracer is set on 3d-eyeglasses. You can control character's field of view by actually turning your head.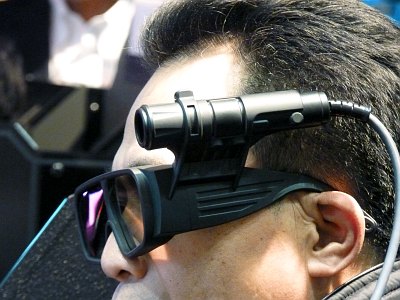 Different from FPS and TPS, you don't need to put a small reticle on enemies to shoot them. You can just point and shoot at them using a gun controller.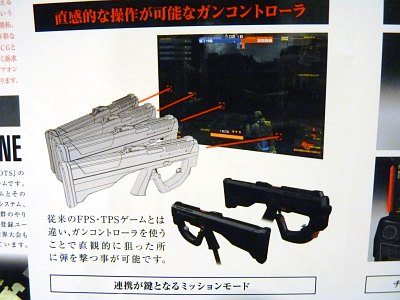 Gun controller has many buttons to increase its usability. There's a button to fix field-of-view so you won't get 3D sickness.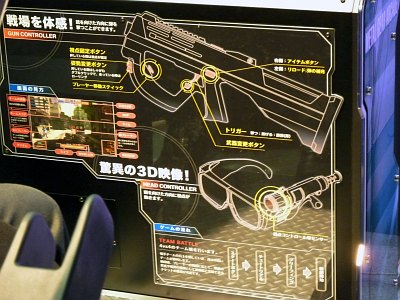 3D glasses without head motion tracer for galleries to put on.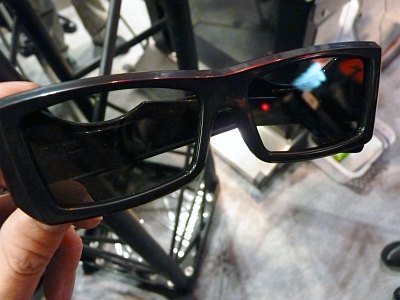 Before the game, you have to calibrate 3D settings.
YouTube - Calibrating 3D settings on "METAL GEAR ARCADE"


Actual game play.
YouTube - METAL GEAR ARCADE game play video in AOU 2010 1/2


YouTube - METAL GEAR ARCADE game play video in AOU 2010 2/2


There's a promotion video on the official site.
METAL GEAR ARCADE



Related Post:
AOU 2010 Amusement Expo: Table of Contents - GIGAZINE

Director Kojima presents "METAL GEAR SOLID PEACE WALKER" at Konami's booth in TGS2009 - GIGAZINE

METAL GEAR SOLID PEACE WALKER Demo Game now Distributed online - GIGAZINE

The latest "METAL GEAR SOLID RISING" coming as a Xbox360 game! - GIGAZINE