Medicom's "Naked Snake" doll gets real stealthy with Transparent Camouflage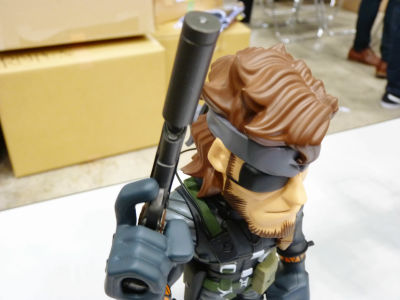 Medicom Toy displayed a funny-looking deformed figure of the battle-tested soldier Naked Snake of Konami's Metal Gear Solid 3 at Wonder Festival 2010 Winter.

They brought 2 version, "NORMAL FACE ver." and "STEALTH CAMOUFLAGE ver." made of transparent plastic. Only 100 pieces in total will be sold for each version and 50 of them were sold at the site.

Read on for detail.

Wonder Festival 2010 Winter Limited Sales

A notice paper was in front of "NORMAL FACE ver." figure.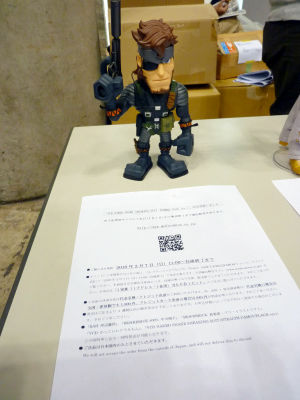 It took only 2 hours to sell out. Rest of the figures will be sold via the Internet.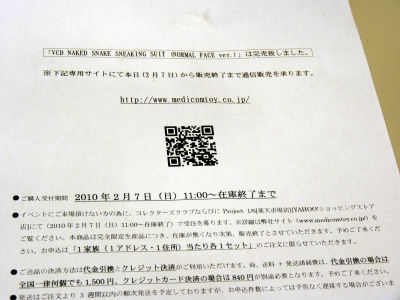 Deformed, he's still formidable.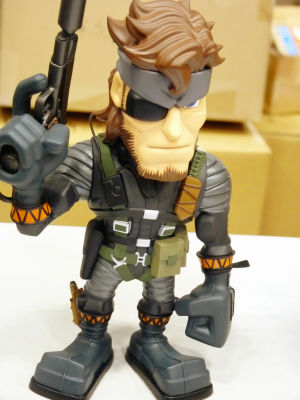 Glowering at us.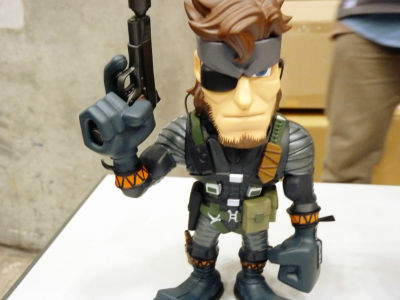 As in the game, he has "hush puppy", a suppressed S&W in his hand.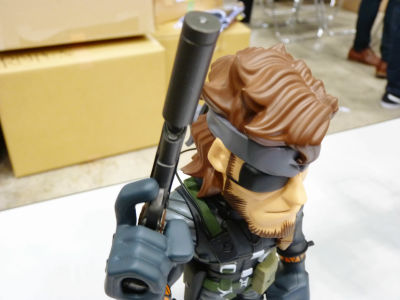 And "STEALTH CAMOUFLAGE ver." sold at 8000 YEN(about $89 USD)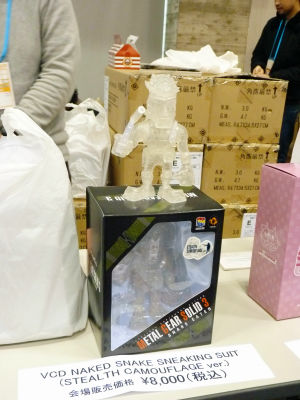 Shape of the body is the same as "NORMAL FACE ver." but material is changed to transparent plastic.


The change is not only in color, but also in impression the figures gives us.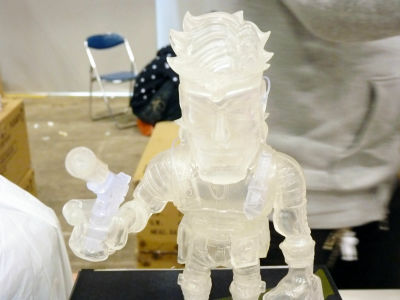 Cool-looking side face.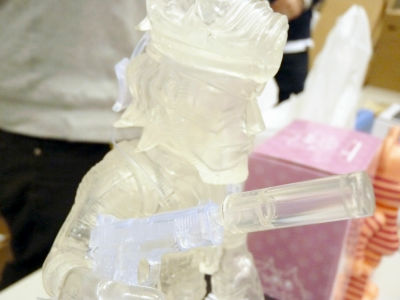 Related Post:
Wonder Festival 2010 Winter: Table of Contents - GIGAZINE

World Premiere of "METAL GEAR SOLID PEACE WALKER" 9min. Trailer - TGS2009 - GIGAZINE

METAL GEAR SOLID PEACE WALKER Demo Game now Distributed online - GIGAZINE

The latest "METAL GEAR SOLID RISING" coming as a Xbox360 game! - GIGAZINE