"High taught party" where fans who seemed to have had more than 100 people with high momentum of just 5 minutes and high touch with voice actor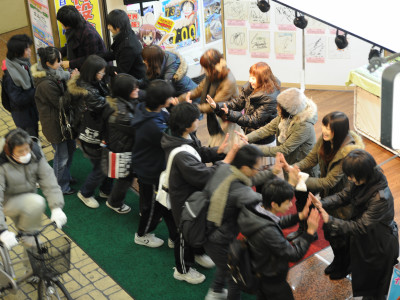 Is not the representative of events that can interact with celebrities "signing party" or "handshake party"? For those who purchased books and DVDs, the principal is going to write a signature for the goods and shake hands with fans is a basic flow, and if it is an idol it is a handshake meeting, signs that it is a talent other than that It seems that there are many cases where it is considered to be an association. Although I do not understand the difference well, when there are popular idols etc, it is necessary to wait quite a queue and it is necessary to wait quite a bit, and in the first place the number of numbered tickets is limited and only a limited number of people can shake hands.

"Machiavi's vol.2"8 high voice actors, such as Takashi Kondo who is active in jump animation and is popular among women, has held a" high touch group "which is a" handshake party ". I understood that it seems to be "high touching" from the name, but if you actually see it it will be overwhelmed by its momentum.

Details are as below.
Arcade near Tokushima station, an unusual matrix was formed in Poppo Street. In front of youAnimate Tokushima storeIt's entrance.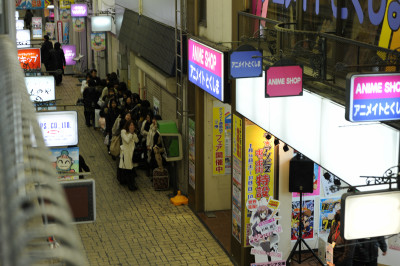 It seems that it was a queue with the fact that Kondo Takashi et al. Will do an event here. By the way, about the event content was secret until just before.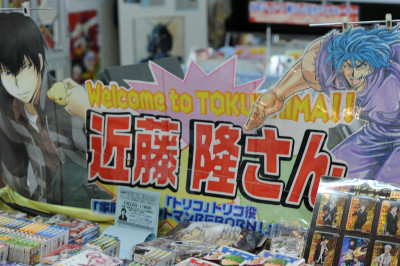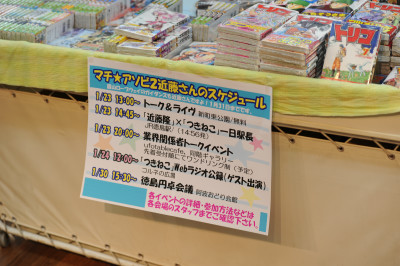 Fans who wait neatly in two rows.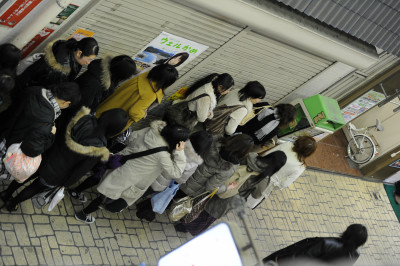 Arcade is on the second floorNankai BooksThe queue stretched to the front of ... ....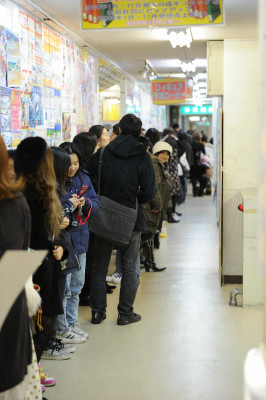 There, Mr. Kondo et al appeared.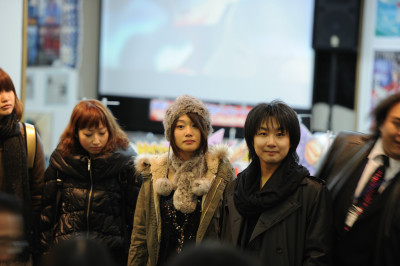 Mr. Kondo played Sugisaki key in the anime "The Student Society's One" broadcasted from October to December 2009, so the popularity of the heroine Sakurano Kurimi of the work was set up. As well as working, the key is treated incorruptible.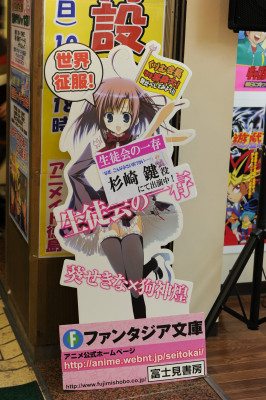 The voice actors finish line-up and are ready. Mitsuhiro Municipal, Mr. Naoki Koshiwada, Mr. Kuwano gate, Mr. Akutsu Akutsu, Hiromi Igarashi, Rimi Moriya, Mr. Hayama Susumi enters here when the high touch starts, Toryu is Kondo Takashi.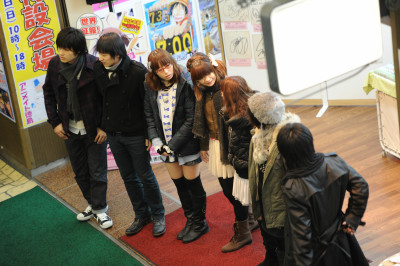 High touch meeting, it is the start.
YouTube - A high-touch meeting where fans pass by Ronda Kondo with the momentum of raging


If you say high touch, you touch the hand at a position higher than the face, but this time it will shape both hands in front of the chest.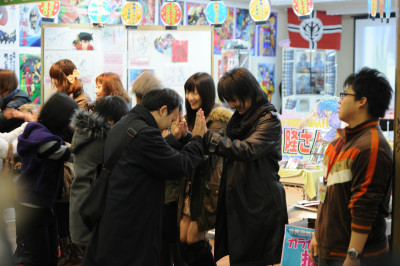 Touching at this distance is not quite possible.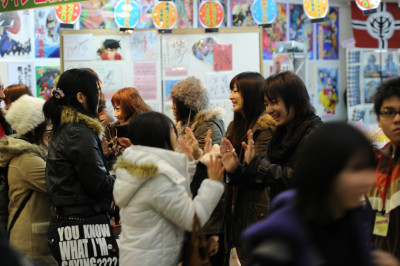 It was quite long queue, but unlike a handshake the touch is complete with crispness as it completes just by fitting your hands.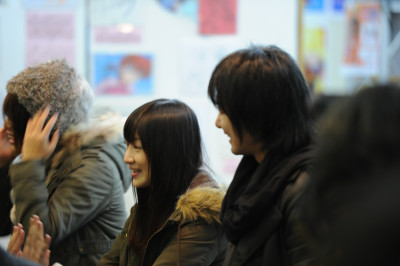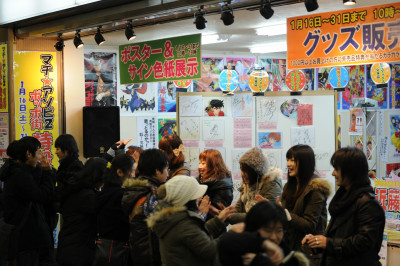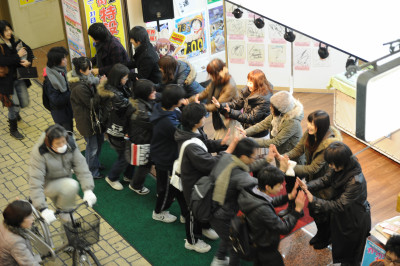 It seems that there were around 200 fans in line, but everyone finished touching in just about 5 minutes. Great speed advancement.



After the end, voice actorsVarious signs of famous manga artists and popular voice actors adorned in the event spaceIt was fascinating.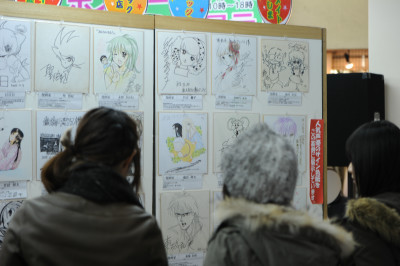 By the way, it seems I did not have Kore when I went to the other day, Osamu Tezuka signed cell picture.Tezuka Osamu Memorial HallIt is a substitute for the level decorated on ... ....