Fangirls Gone Crazy at Voice Actor Takashi Kondo's Concert in Machi★Asobi Festival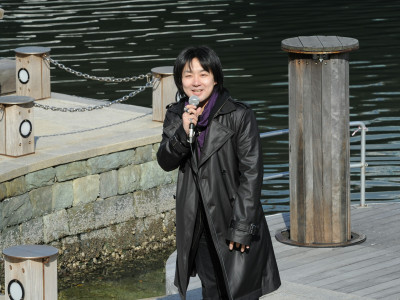 Takashi Kondo known for his role as Train Heartnet in Black Cat(2005) has become fangirls' favourite with Kyoya Hibari in Katekyo Hitman Reborn!, now on his way to become one of the most sought-after voice actors in Japan.

He was also casted as the hero Toriko in TORIKO special anime for Jump Super Anime Tour 2009. He performed the theme song "Sonona wa Toriko!"(His Name is Toriko!) at a special concert in anime fes Machi★Asobi Vol.2 held in Tokushima.

Videos and pics after the cut!
Hostess Ikumi Hayama of the event called for Kondo after Tsukineko's live performance.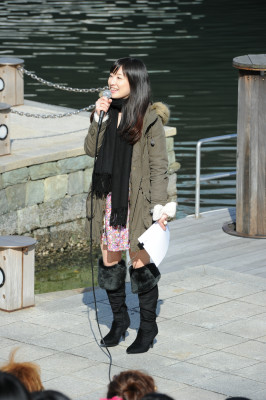 Kondo came on the stage.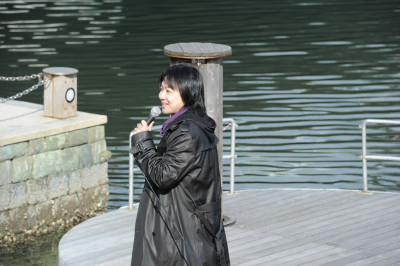 Bowing this way. Our camera must have been in the best spot.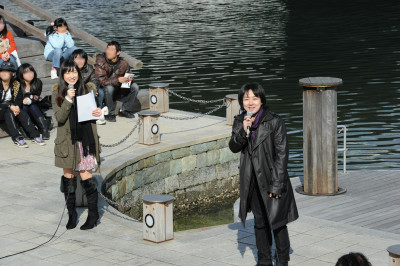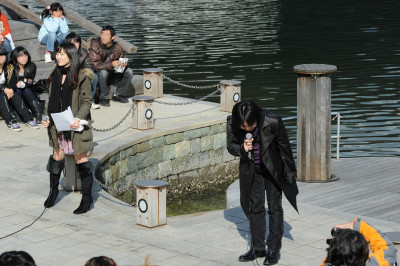 In the little talk before the concert he was asked things like "Is it true you were groped on a train?"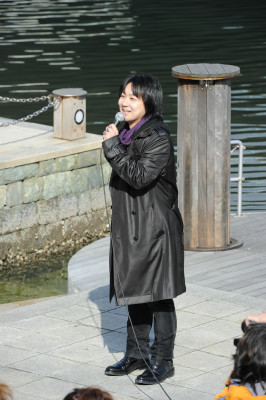 It happened to be true. Kondo said he knows of some other voice actors who were groped, and reminded the audience that groping is a crime regardless to the gropee's gender.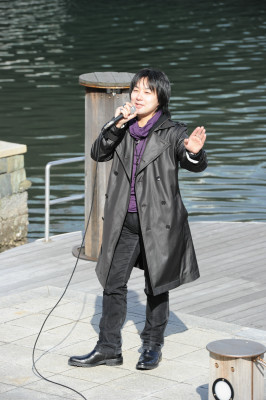 And the concert began, with most of the audience standing up to see him.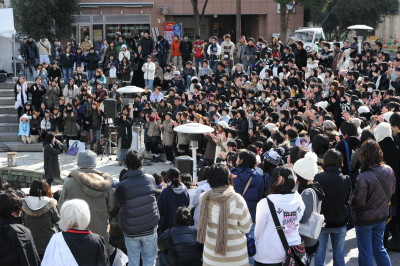 YouTube - Takashi Kondo singing at Shinmachibashi Higashi Park, Tokushima


Mostly young female audience.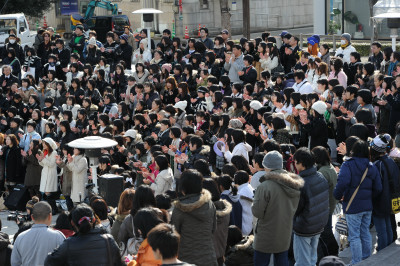 Kondo singing Toriko's ending theme song His Name Is Toriko!. By the way, Toriko was animated by Ufotable who has a branch in Tokushima.
YouTube - "His Name Is Toriko!" by Takashi Kondo


People on the boat must have been wondering what was going on.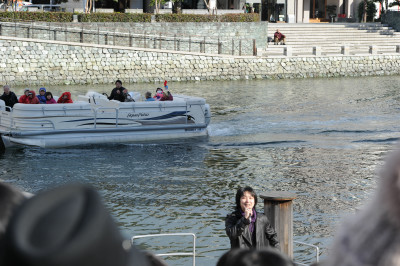 Since a "One Day Station Master" event was to be held at Tokushima Station, about half of the audience seemed to be heading there after the concert.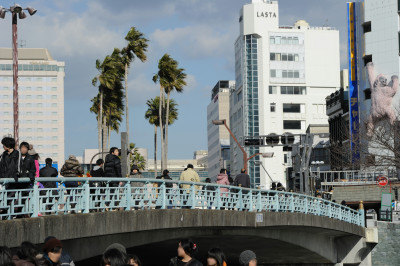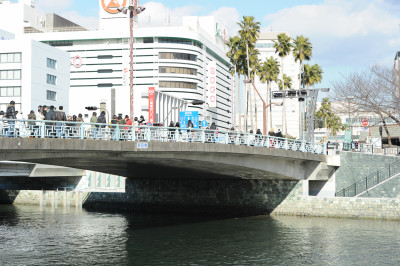 The small pier-like place is where the singer stood. It's actually not even a stage, not elevated or anything, but seemed to work pretty good with the semicircular steps.