The top ten of famous companies whose annual income is only "1 dollar"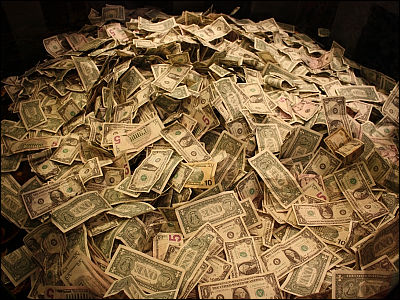 ByAresauburn

Chief executive officer who should be called the top of well-known enterprises (CEOSpeaking of the president, it is normal to have a huge annual income which ordinary employees will not earn even if it takes a lifetime, but there is a top topic that only a "1 dollar" annual income is received in some of them I will. Moreover, it is only famous companies that everyone knows.

The list of names and company names of the top 10 famous companies whose annual income is "1 dollar" is as follows.
10 CEOs On $ 1 Salaries (Apart From Their $ Millions in Stock Options) | Business Pundit

No. 10: Steve Jobs (Apple)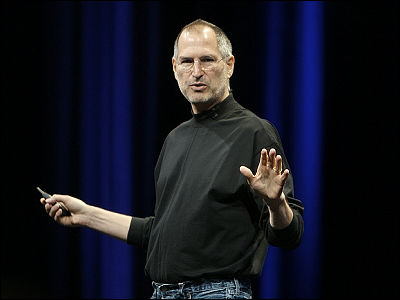 ByAcaben

Steve Jobs, one of the famous Apple founders on iPod and Mac, has been posted as "the world's lowest paid finance manager" in the Guinness Book of Records, and if his annual income is one dollar, his name comes to mind There should be many people. But he owns 5.5 million shares of Apple's shares and is also the largest shareholder with 138 million shares of Walt Disney shares. Furthermore, it is also CEO of Pixar, famous for "Toy Story", and there is absolutely no problem with real reward.

No. 9: Vikram Pandit (Citigroup)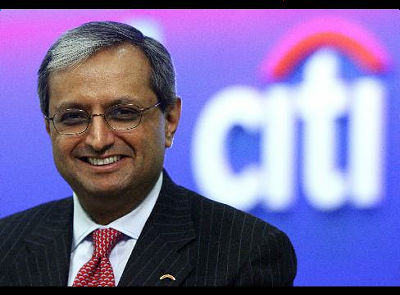 Mr. Vikram Panditt, Chairman and CEO of the financial services giant Citigroup, received a worldwide recession and said, "My salary is $ 1 a year without a bonus until our profitability returns to its original level We should declare that it should be done, "and indeed it came true. However, he received $ 10.82 million (about 990 million yen) in 2008 before that. Since I already have money as much as the mountain, there is no problem with annual income of 1 dollar.

No. 8: Richard Fairbank (Capital One)


Richard Fairbank is Chairman and CEO of US credit card giant Capital One Financial and also MasterCard International's director. Strictly, his salary is not one dollar, he has not received salaries and bonuses since 1997. But in 2007 I was granted 17.1 million dollars (about 1.57 billion yen) in stock options, and it seems that I decided again in 2008 that I will not receive anything anymore.

No. 7: Eric Schmidt (Google)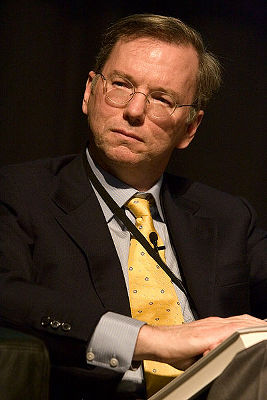 ByCharles Haynes

He is a former Apple director and now is Chairman and CEO of Google, which is Eric Schmidt. His basic annual income is $ 1 and he did not receive any cash, shares or options at all in 2008, but the total annual remuneration amounts to about 50, 8763 dollars (about 46.97 million yen) And that. In addition, it is ranked as the 129th rich person as having a wealth of 6.2 billion dollars (about 572 billion yen) in the 2006 "World's Wealthiest People" list.

No. 6: Larry Page and Sergey Brin (Google)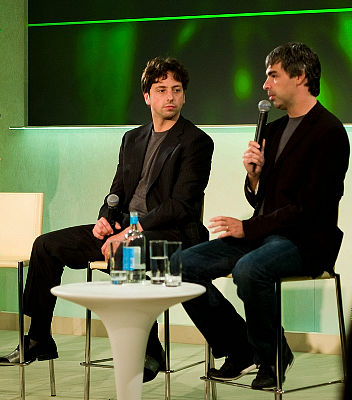 ByJoi

Entrepreneurship started in 1996, creating a ground-breaking turning point for online searches, Mr. Larry Page and founder of Google that now control the online advertising market Mr. Sergey Brin also has an annual income of 1 dollar. Individual assets are expected to reach $ 8.3 billion (about 766.3 billion yen).

No. 5: Jerry Yang (Yahoo!)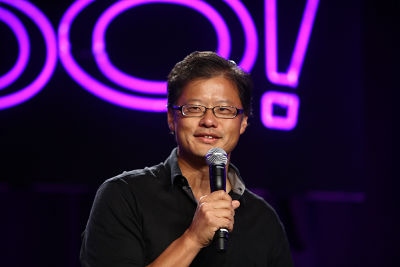 ByYodel Anecdotal

In collaboration with David Phyllo of Stanford University, in April 1994, "Jerry and Dave's Guide to the World Wide Web" was made and it was based on Yahoo! It was Mr. Jerry Yang who was the founder of the company, which used to receive only one dollar. Yahoo! for a while. There was also a time when I was a CEO of the company, but now I resigned to Yahoo! I am retiring to the chief.

No. 4: Edward Liddy (AIG)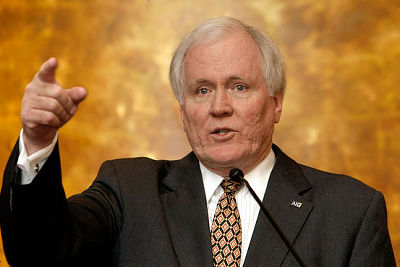 Edward Riddy is former CEO of AIG, a well-known US insurance company. It is famous as a company that has been taxed as much as 70 billion dollars from the government and when announcing the injection of public money the annual salary was set at 1 dollar as part of management's voluntary reduction of compensation. Is now the CEO of AIG who assumed office after he resignedRobert H. Ben Moshe has $ 10.5 million (about 960 million yen).

No. 3: Richard Kinder (Kinder Morgan)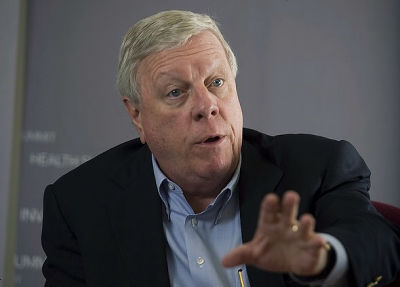 Mr. Richard Kinder is the founder of Kinder Morgan, a leading energy company, including oil and natural gas pipelines. thatEnronHe was the former chairman of the company and did not receive stock options and bonuses in 2008, it got an annual income of only 1 dollar. However, he owns 24 million shares out of all stocks of Kinder Morgan and has earned at least 72 million dollars (about 6.6 billion yen) as the company paid an annual dividend of more than $ 3 per share last year .

No. 2: Larry Ellison (Oracle)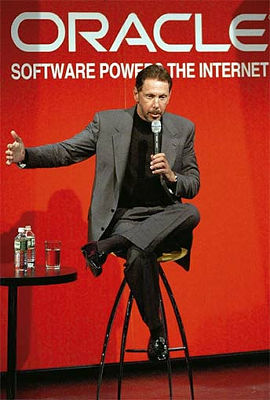 Larry Ellison is currently co-founder and co-founder of the world's largest database software maker Oracle. According to the documents submitted to the US Securities and Exchange Commission in August 2009 "Our CEO agreed to reduce salary to 1 dollar in fiscal 2010It is reduced from 1 million dollars a year (about 924 million yen) to 1 dollar each year. However, as Larry Ellison is the fourth wealthiest person in the world, it seems that there is not much problem.

No. 1: Jenson Fan (NVIDIA)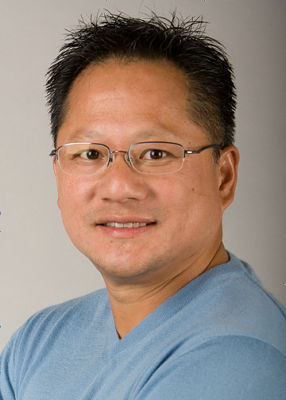 Mr. Jensen co-founded that NVIDIA, famous for graphic boards in 1993, and has served as president, CEO, and executive officer from the beginning. Prior to establishing NVIDIA, he was an engineering, marketing and general manager at LSI Logic, a microprocessor designer at Advanced Micro Devices, a BS in electrical engineering from Oregon State University and a master's degree in electrical engineering from Stanford University I am acquiring. Why did you decide to make a salary of 1 dollar, surpassing this crisis by reducing the salary of all the directors including him as a result of the impact of this world recession to one dollar instead of laying off employees I heard that he decided. In fact, however, we received a total of 4 million dollars (about 360 million yen) in 2009, and we received a further 3.6 million dollars (about 330 million yen) as a stock option.
in Note, Posted by darkhorse