NVIDIA develops second generation Tegra processor, HD video, Flash, 3D game with mobile device more comfortable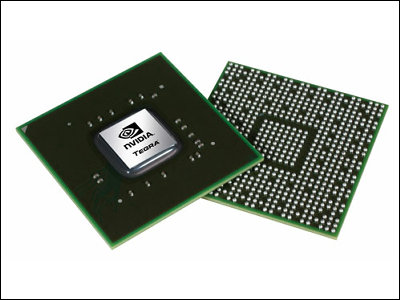 NVIDIA known for graphic boards such as "GeForce" series realizes 130 hours of music playback, HD movie playback, 1080p HDMI output, etc. on mobile devices such as smartphonesWe announced "Tegra processor" with low power consumption and high performance in June 2008However, after a year and a half time, a second generation model was newly developed.

The possibility of being mounted on the next-generation Nintendo DS has also been reportedAlthough it is the 2nd generation Tegra processor, it has realized further improvement of processing power while keeping the merit of the conventional low power consumption, it is possible to comfortably browse WEB pages including Flash contents on mobile devices, Play, 3D game and so on.

Details are as below.
New NVIDIA Tegra Processor Powers The Tablet Revolution

According to this release, NVIDIA has developed a second generation Tegra processor targeting tablet type mobile terminals with high resolution display.

In addition to high-resolution web browsing and streaming playback of 1080p full HD movie on the mobile device, the new Tegra processor enjoys Flash content by supporting graphics accelerator adopted in Adobe's "Flash Player 10.1" Besides being able to do it, because it consumes low power, it realizes a long battery life such as 16 hours HD movie playback and 140 hours music playback possible.

This is the Tegra processor.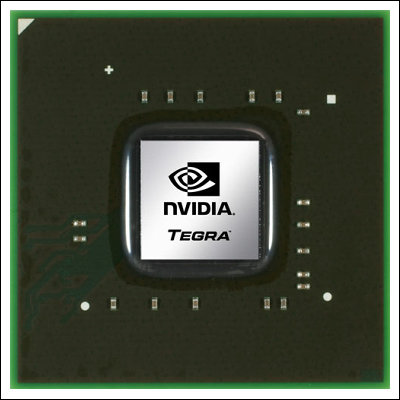 In addition, it is the first dual-core CPU of "ARM Cortex A9" which is driven at a maximum of 1 GHz for mobile use, and the inside is made up of eight independent processors, in addition to reducing power consumption In order to solve this problem, each processor independently or in parallel computes according to the processing content.

By the way, compared with ordinary smartphone processor, the 2nd generation Tegra processor is said to achieve 10 times performance, and it seems that processing performance is up to 4 times higher than that of the original Tegra processor.