Female Humanoid "HRP-4C Miim" Can Now Express Her Feelings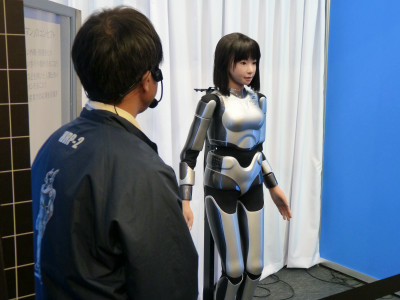 "HRP-4C Miim" the female humanoid seems to be making advance day by day, and in SIGGRAPH ASIA 2009, we found her reacting to voices, expressing her feeling and singing a VOCALOID tune. These performances were so realistic that she seems to have overcome Uncanny Valley.

Read on for detail.

Since she is from a government project, she participates alomost evey robot-related exhibitions in Japan.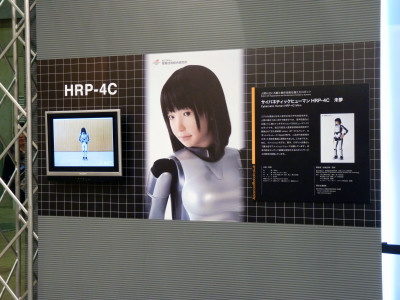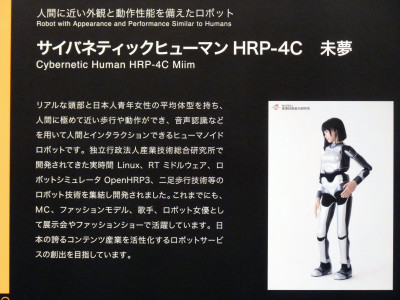 She set robots' demonstration off to the right start.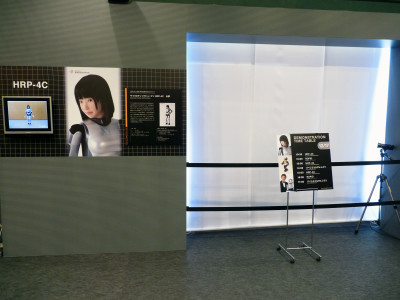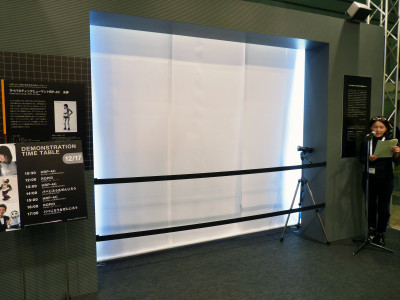 Now let's see what she got.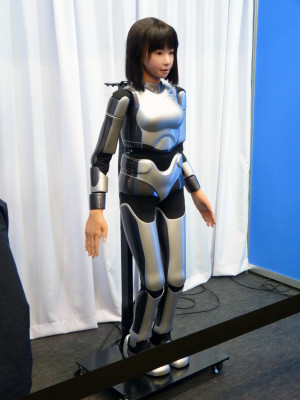 "Cybernetic Human" is made "to look like a human", "to walk and act like human", "to interact using voice recognition and other natural interfaces" and "to be utilized in digital contents industry"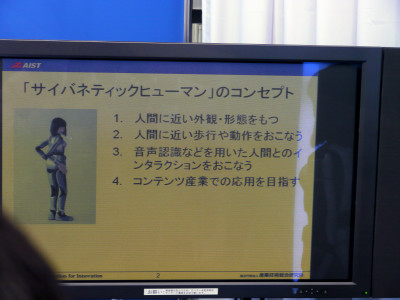 She doesn't just walk. Her motion was captured from fashion models.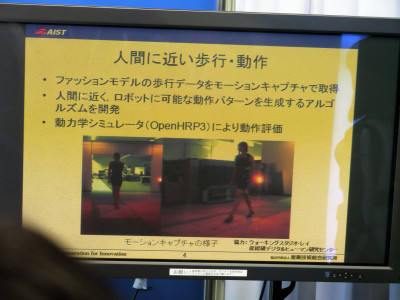 The data was optimized to fit HRP-4C's mechanism.


She has participated in many exhibitions. Seems that the object "Being in the contents industry" has been achieved.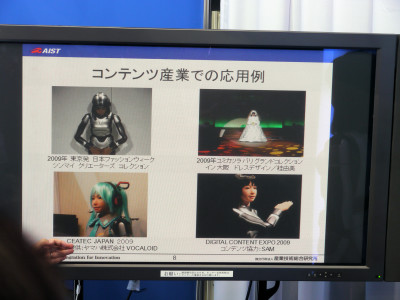 Is she getting cuter, or is it just our eyes getting used to her?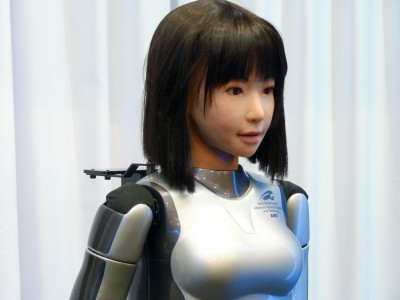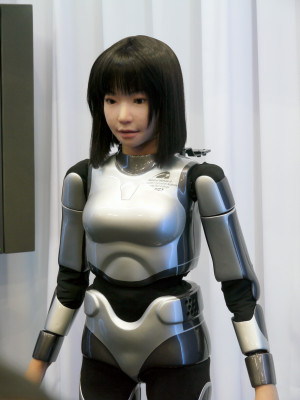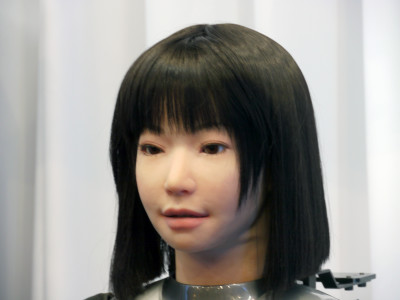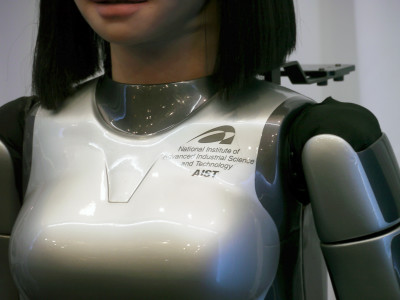 And here's a video of her performance.
Female Humanoid "HRP-4C Miim" Doing Facial Expression 1/2


A video from differenc angle.
Female Humanoid "HRP-4C Miim" Doing Facial Expression 2/2


And her singing popular Miku Hatsune tune "The World is Mine"


Maybe, we are witnessing the birth of a great pop singer.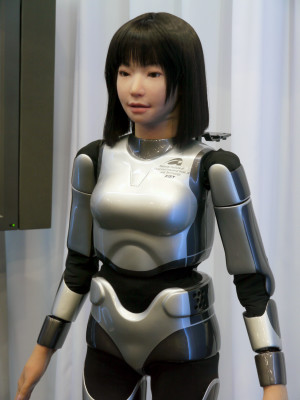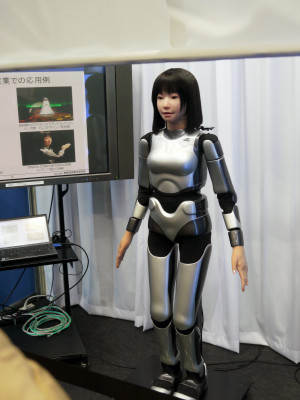 Related Post:
5'2" and 95 lbs. HRP-4C Humanoid looking eerily like a Japanese Girl - GIGAZINE

Vocaloid software makes Android a true Diva: CEATEC JAPAN 2009 - GIGAZINE

Vocaloid software makes Android a true Diva: CEATEC JAPAN 2009 - GIGAZINE

Figurines of Vocaloid Hatsune Miku seen in Wonder Festival 2009 [Summer] - GIGAZINE