Fender's official "Evangelion Guitar" is now quoted over $90,000 on Auction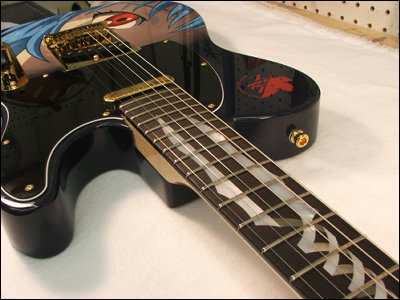 This year Fender does seem to have strong connection with anime industries. Two hand-made electric guitar themed on this year's box-office anime "Evangelion" is now quoted over $90,000 and the bid is still rising.

Read on for detail.

(JP)Rei - Stratocaster [FenderU.S.A.+EVANGELION Collaboration Model] - Yahoo!Auction - Yahoo!Auction

(JP)Rei - Telecaster [\FenderU.S.A. + EVANGELION Collaboration model] - Yahoo!Auction - Yahoo!Auction

There are a lot of anime-themed somethings(like Ita-Sha and Moe-goodies). But it's not the kind of these fanart. These are made by Fender's master guitar builder Yuriy Shishkov who did works for numerous artists like Page & Plant, Paul Stanley, Nuno Bettencourt and so. Supervised by Gainax, artworks are themed on mysterious Rei Ayanami and Lance of Longinus.

Two guitars are now up to bid on Gainax's official ID and accept bidding till Dec. 08. As of now, "Rei - Stratocaster Type01" is quoted at 9,078,000 JPY and "Rei-Telecaster Type 02" is at 7,728,000 JPY. Both gathered more than 500 bids each.

"Rei - Stratocaster Type01"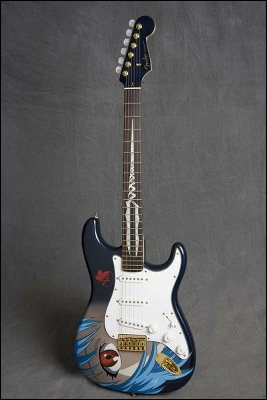 Yuriy Shishkov with the guitar.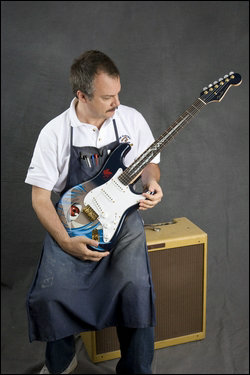 Eye of Rei and NERV logos were featured on these guitars.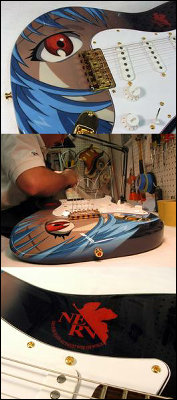 "Rei - Telecaster(R)Type02"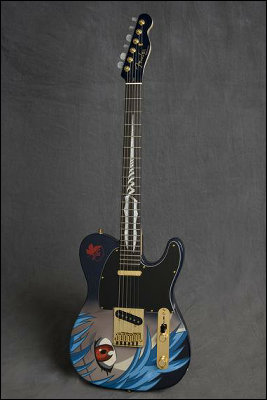 Master builder brought chic but strong artwork on the guitar.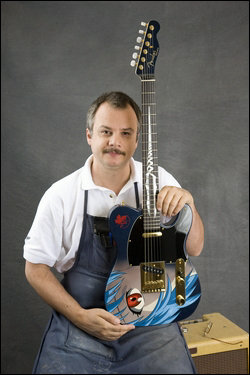 "Lance of Longinus" is drawn by pearl inlay on the guitar neck.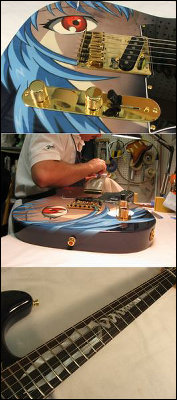 The link below is the official site for this project.

Fender U.S.A. + EVANGELION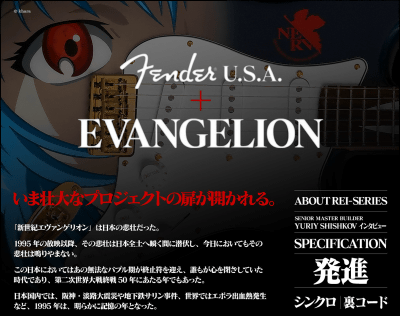 Related Post:
Massive "Yu-Gi-Oh!" Trading cards collection for sale, weighs aoubt 317 lbs. - GIGAZINE

Whole Elementary School Building is being sold on net auction - GIGAZINE

The Rozen Maiden refrigerator with too much originality. - GIGAZINE

One Million Yen Bid for T-Shirt With Visual Novel Illustration - GIGAZINE


Genuine or Forgery? Autographed Illustration of EVANGELION up to bid - GIGAZINE
in Anime, Posted by darkhorse_log