Square Enix's "Star Ocean 4" ported to PS 3, additional elements also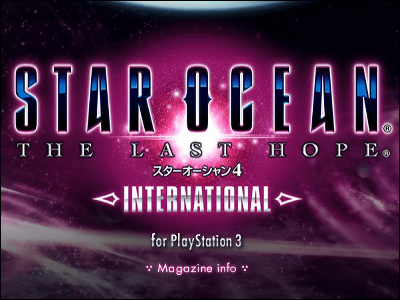 RPG software released in February this year from Square Enix for Xbox 360Star Ocean 4 (STAR ​​OCEAN THE LAST HOPE)It was officially announced that it will be ported to PS3.

As a title for Xbox 360We recorded the first week sales exceeding "Tales of Vesperia"Although it is the same, additional elements are taken in porting to PS3.

Details are as below.
The official website of "Star Ocean 4" has been updated, and the page of "International version" of the same work is released as PS 3 software.

STAR OCEAN 4 Star Ocean 4 OFFICIAL SITE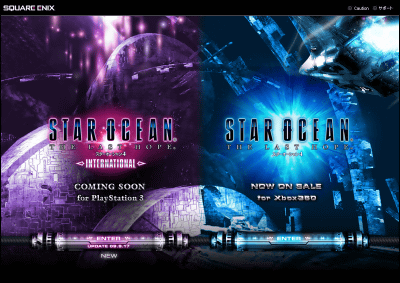 The release date is February 4, 2010 (Thurs), the price is 8190 yen including tax. The main part is recorded on one Blu - ray disc, and the replacement of the disc etc is unnecessary.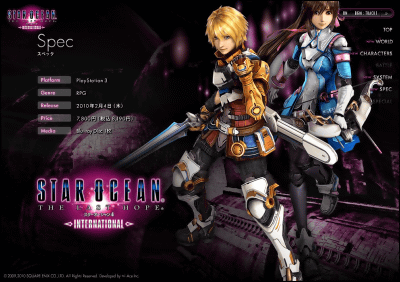 STAR OCEAN | Message Board | "Star Ocean 4 - THE LAST HOPE - INTERNATIONAL" will be released!

Also, according to the official blog updated on September 17, the International version of "Star Ocean 4" corresponds to six languages ​​of Japanese, English, French, Italian, German and Spanish on one disc It includes Japanese and English voices.

In addition, it is said that a newly enjoyable element is also installed, such as an interface with motifs popular with CG characters that were popular in overseas Xbox 360 version.

This is a new interface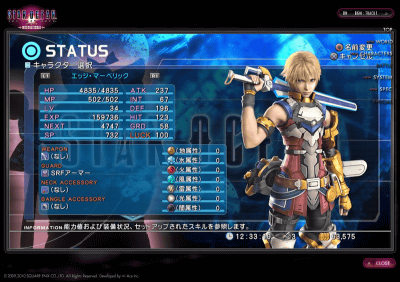 Further target changes will be added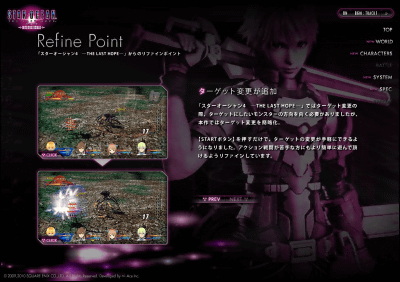 Also, in addition to exhibiting at "Tokyo Game Show 2009" to be held from Thursday, September 24 (Thursday), Illustrations with Mr. Enamikatsumi handling character illustration and illustrations of character figures will be performed.

"Atelier of Rorona" released in June, PS 3 version "Tales of Vesperia" packed with additional elements released on September 17, "FINAL FANTASY XIII (FF 13)" scheduled to be released on 17th December, and next year The international version "Star Ocean 4" which will be released in February, it seems that the RPG software is finally getting full in PS3 as well.
in Game, Posted by darkhorse_log