Wherever you look, card keys are full of hotels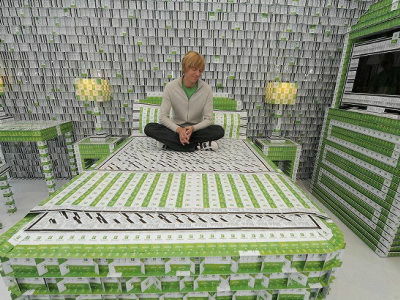 Recently there are many hotels where the key of the room is a card key, but it seems that there is a hotel which the whole room is made of card keys rather than the key of the room.

It seems that not all card keys are available, but if you place a real card key somewhere, it seems to be hard to find it.

Details are from the following.
House of cards? Too easy! Here's a hotel made from key cards (200,000 in fact) | Mail Online

The hotel room where this was filled with card keys. Furniture such as beds are all made with card keys.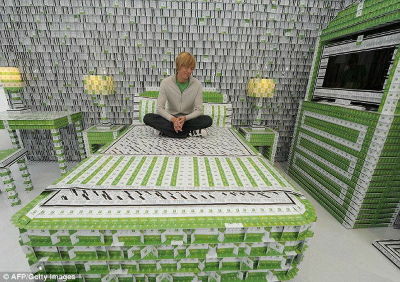 A woman relaxing on the card key sofa. I wonder if my ass does not hurt.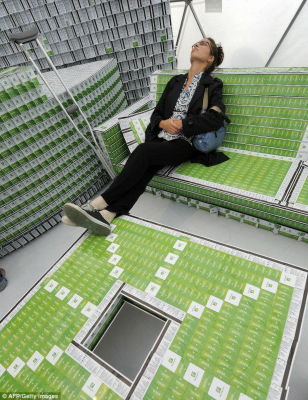 The front desk is also made of card keys.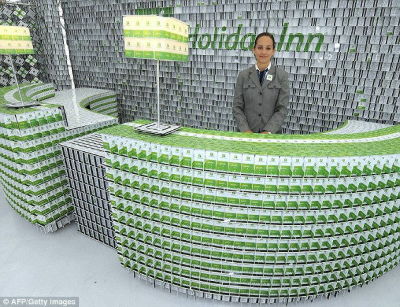 This is a hotel called "Holiday Inn's Key Card Hotel" which opened yesterday in New York, seems to be open for 5 days only. The hotel said that 200,000 card keys are used, the weight of the card is 2 tons, and the area is about 120 square meters. It seems to be only viewing it, because we can not actually stay.

Toilets are all card keys. The man on the left is Brian Berg who built this hotel.



It is like this inside the toilet.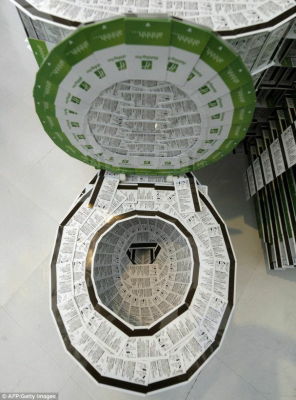 The color is unified too much, it looks somewhat calm.
in Note, Posted by darkhorse_log