Copyright organizations assert that ringing tones of mobile phones are copyright infringement and additional fee payment is required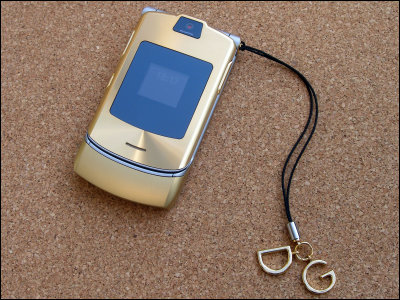 A service that allows you to use your favorite songs as ringtones for mobile phones, such as ringing melodies and ringing loudspeakers, is now indispensable, but an amazing claim that sounding a ringtone is copyright infringement It was held by the right organization.

It is an incredible claim in the end, what exactly is it?

Details are as below.
ASCAP Makes Outlandish Copyright Claims on Cell Phone Ringtones | Electronic Frontier Foundation

Established in 1990 to protect the freedom of citizens in the Internet and networked society "America's"Electronic Frontier FoundationAccording to the release announced,American Composer Lyricist Publisher Association (ASCAP)Told the Federal Court that the mobile phone users violated copyright law every time they ring ring tones in public places.

The mobile phone company has already paid royalties to the copyright owner to sell the ring tone to the user, but ASCAP plays music and movies, etc. by the user plays a ring tone in a public place He said that he interpreted that "entertainment right" was infringed.

And because the entertainment right has been infringed, ASCAP states that mobile phone companies must pay additional royalties to copyright holders.

In response to such ASCAP's argument, a lawyer in charge of the intellectual property department of the Electronic Frontier Foundation says, "Millions of users using ring tones will ring a ringtone at a restaurant will have copyright If you are infringing, it is also a copyright infringement to open the window of the car and listen to the car stereo. "

It is a claim that the user may be forced a further burden, but is there a possibility that it will be accepted by the court? Whether or not there is an influence on the mobile phone industry in Japan is also a concern.