Gambling Manga "Kaiji" adapted to Live-Action Film starring Tatsuya Fujiwara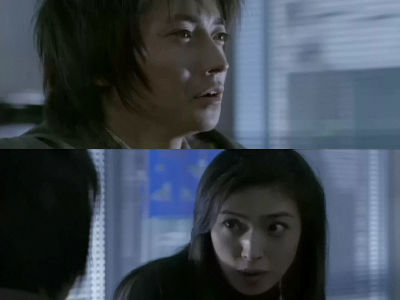 You may not heard of Kaiji before since it's never been translated to English as far as we know, but the captivating manga series by Nobuyuki Fukumoto about the art of gambling is very popular in Japan.

A live-action movie adaption starring Tatsuya Fujiwara of Battle Royale is on the way. A trailer came out, with announcement of the opening date.

Read on for details and pics.
Movie "Kaiji" Official Site
http://www.kaiji-movie.jp/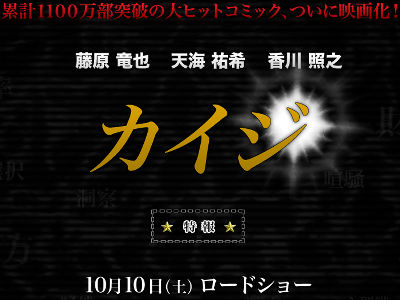 Kaiji Ito is shouldered with a 3,850,000 yen debt.



Loan shark Yuji Endo who offers Kaiji an opportunity to repay his debt in the manga is replaced by the attractive Rinko Endo (Yuki Amami) in the film.



Being desperate, Kaiji(Tatsuya Fujiwara) agrees.



Men with debts board the gambling ship Espoir.



How many of these will be able to win their debt?



Events on board is hosted by Yukio Tonegawa(Teruyuki Kagawa), executive of financial consulting firm "Teiai".


The gambling tournament features a game called "Restricted Rock, Paper, Scissors".



Funai(Taro Yamamoto) propositions Kaiji to a scam. What's his master plan?



A game called "E-Card" that uses three card types, Emperor, Citizen and Slave.


Is there a chance for Kaiji?



Why are they dressed like construction workers?



Task leader Ohtsuki (Suzuki Matsuo).



"Welcome you all underdogs." To open on October 10th.



-STAFF-
Original Story: Nobuyuki Fukumoto ("Kaiji" by Kodansha Young Magazine KFC)
Director: Toya Sato
Screenplay: Mika Ohmori
Production: "Kaiji" Production Committee