Two male penguins that nurture chicks thrown away by real parents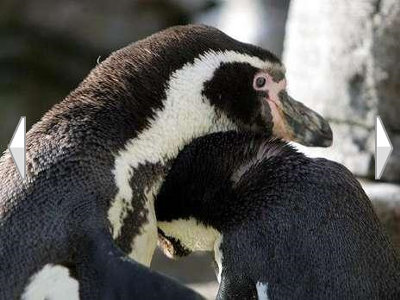 In the animal world homosexuality is incorporated into the species prosperity system, for example,BonoboIt is believed that sexual behavior is maintaining the peace of herds, but in Germany's zoo the penguin chicks that have been abandoned by real parents are raised by two male penguins It is a topic.

Details are below.
BBC NEWS | Europe | 'Gay penguins' rear adopted chick

Gay penguins adopt baby chick after hatching egg: Proud dads at Bremerhaven Zoo - Bild.de

Humboldt penguin which inhabited many in Chile and PeruIt is in danger of extinction by overfishing and it is necessary to breed, but in the zoo in Bremerhaven in northern Germany, the male Humboldt penguins 'Zet' and 'Veil Punk' are the real parents We warm our eggs that have been thrown away and hatchered, and we grow up chicks.

Zet and beer punct protecting the nest. It seems that from the time the child is born it is said that people are not drown in the nest.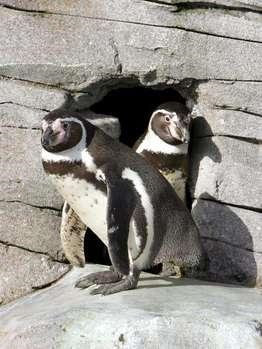 Two middle aged people.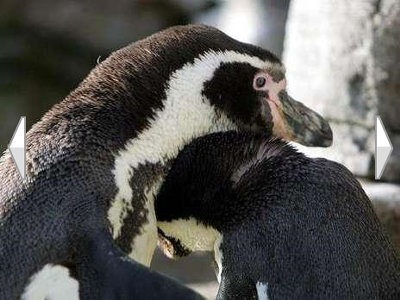 Chicks born.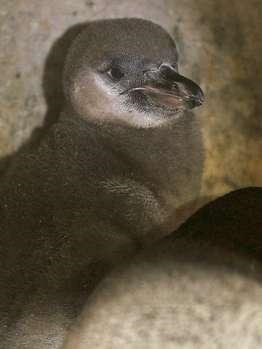 There are six homosexual penguins in this zoo, but breeding is impossible in homosexuality. So in 2005 greet four females from Sweden,I tried to change these six men into heterosexual loveThat's right. However, attempts have been abolished with protests from organizations that protect homosexual rights. A couple of male pairs holding a stone instead of eggs shows a strong connection like a heterosexual couple.

"Two happy fathers keep their children who have become themselves and they spend their days trying to feed them.Homosexuals are nothing strange about animals, and two good friends are together There is not necessarily a need to connect the fact that there are children and increasing children, "an official at a zoo says.
in Note, Posted by darkhorse_log