A monkey who takes care of a kitty as if it were a real child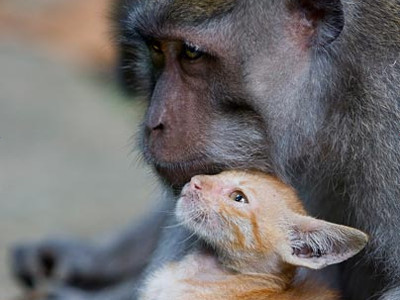 "Dog monkey's relationshipAlthough it is a par example of a bad thing, apart from dogs and monkeys is not bad, if you meet another kind of animals, you are alarmed whether you are a dog or a human or a human It is a matter of course to do.

However, in Bali it seems there are monkeys who take care of kitten, which is another kind of animal as if it were her own child. Is not she pretty as a pet? You may think, but if you look at it, you can see that monkey is in touch with love.

Details are as below.
A long tailed macaque monkey adopts a kitten in the forests of Bali, Indonesia - Telegraph

This was taken at Monkey Forest Park in the Ubud region of Bali, Indonesia, and was taken by an amateur photographer Anne Young.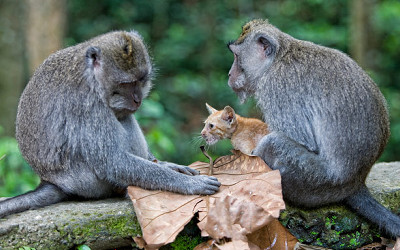 It is young who takes care of kittensMacaque.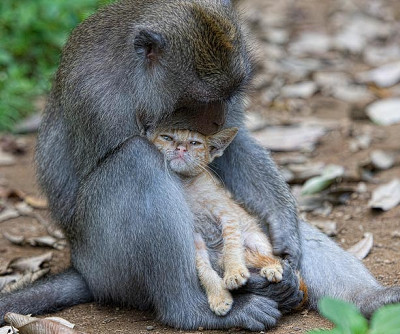 There seems to be a total of 340 monkeys in 4 groups in Forest Park, but this macaque seems to be alert to prevent other male from approaching the kitten. He is a guardian.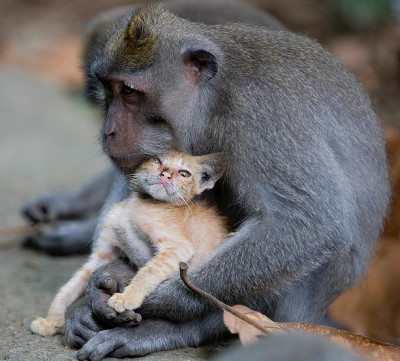 Kittens do not dislike being to be taken care of at all, they will not show anything like escape.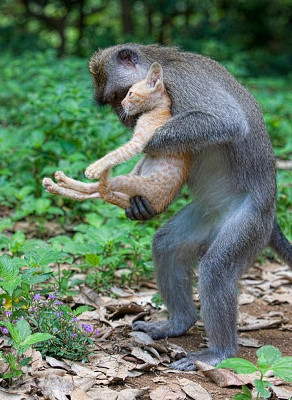 There is also the size of the body size, it seems as if my father takes care of my daughter.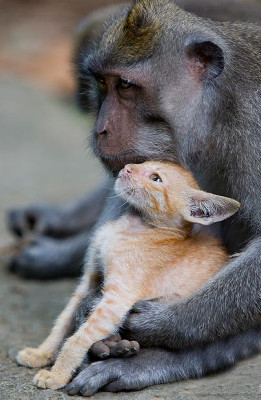 By the way, it is unclear where the kittens came from.