A man running around by running into a city hall by car, for more than 10 years imprisonment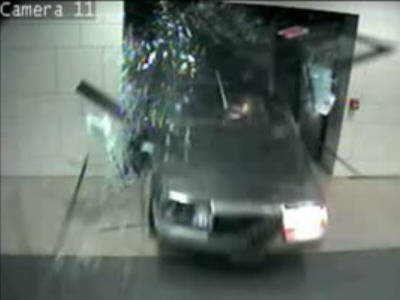 About 10 years imprisonment was sentenced to a man who forgotten me with anger and thrust into the city hall by car.

In the surveillance camera of the city hall, a car which is running through the building through the door like a movie action scene is caught.

Details are as below.
Man who drove into City Hall gets 10-year sentence | Wichita News - Kansas News | Wichita Eagle

The incident occurred on January 7, 2008. The place was at the city hall located in Wichita, Kansas, USA. 33-year-old Marcus Johnson said she was angry because the police asked the police to reduce the volume of music from the car that was stored at the convenience store and rushed into the city hall by car.

Until this time there was nothing at the door of the city hall.
YouTube - Wichita City Hall Crash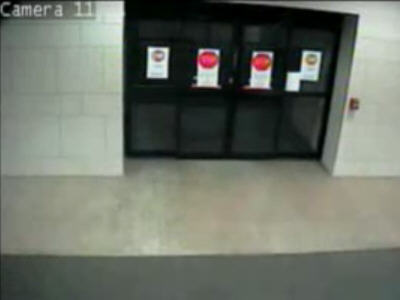 However, there will be one car there.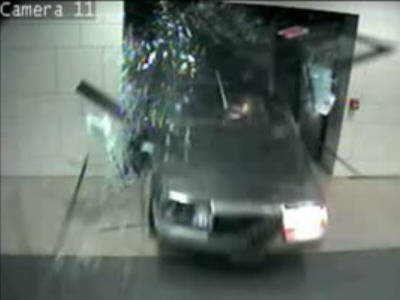 A policeman who runs and follows the Marcus' car.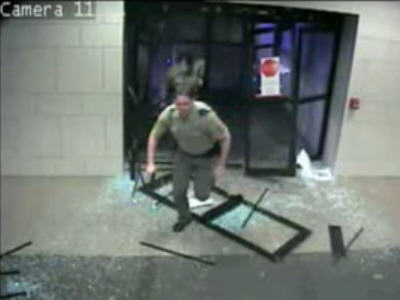 The car passes directly in front of the elevator.



And it ran through the building. Eventually it collided with the west wall of the parking lot and it came to a halt.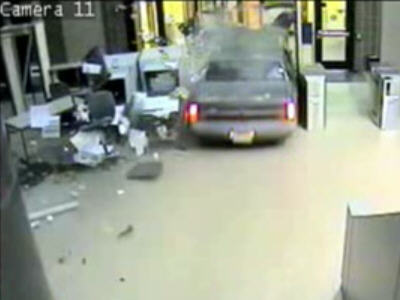 Marcus was sentenced to 122 months imprisonment, including crime such as damage to property, crime threats, assaults that worked against police officers after being caught. The damage caused by this is about 200,000 dollars (about 19 million yen), and it seems that the city hall is planned to install equipment to prevent the entry of automobiles this year.