Collaborative product of Mos Burger and information program "" Refreshing !! "Spicy Terry Yaki Burger" Tasting Review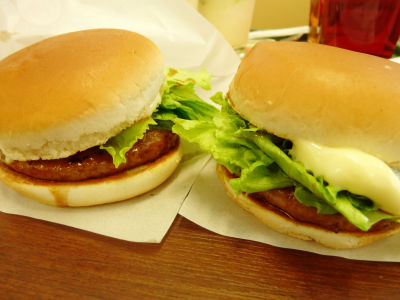 Information program that is being broadcast on NTV seriesRefreshing! It is!"A new product" Mr. Mos Burger collaborated "," Refresh !! "Spicy Terry Yaki Burger" began to be released. This is analogous to Mr. Ito's commentator · Terry's "dry"! Yuzu pepper, habanero,Colette (Island hot pepper)It is Teriyaki Burger using a special "refreshing! Source" made by mixing pungent seasonings such as Fifa Chi and is a 11-day limited menu from April 30 to May 10.

Because it is sometimes called a short term limited menu, I went to eat at once.

Review from below.
MOS BURGER | NEWS- 【Release】 Today released ★ "" Clear !! "! Spicy Terry Yaki Burger" Nippon Television Information Program "Refreshing !!" Collaborative Product ♪ Period / quantity limited release!

I sold out in the evening when I went to the shop. As I asked the clerk, I sold 40 pieces a day only, so it was sold out in the morning. In this way you can not expect anything remaining in other shops, so you have to repatriate again.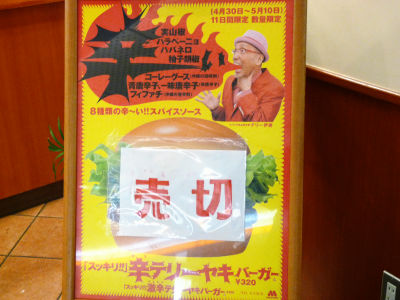 So I will challenge the next day again.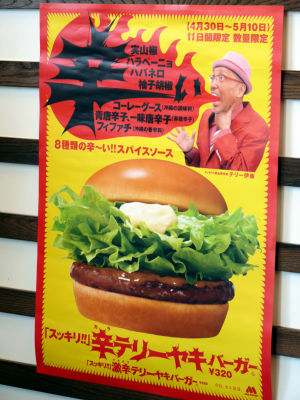 In this shop it was limited to 30 pieces.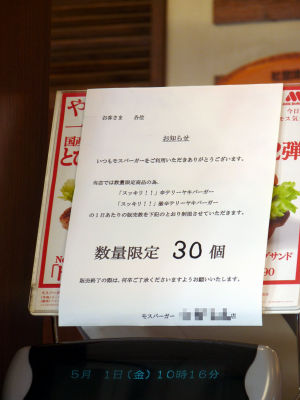 This is "spicy terry yaki burger". There is also a spicy Terry Yaki Burger with a strong spicy, both of which are 320 yen.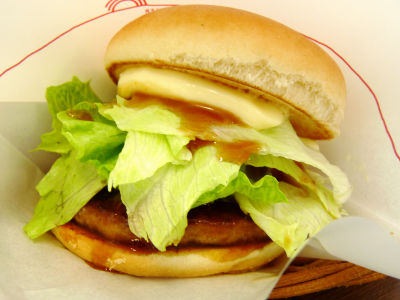 Terry on the left is terrible, right is spicy. The difference in appearance is zero.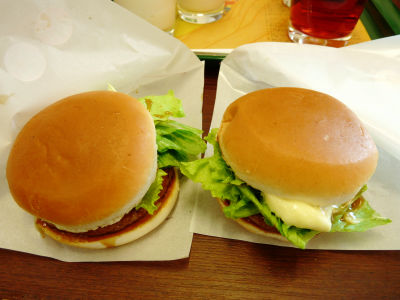 Those with one seal are spicy, and those with two seals are spicy.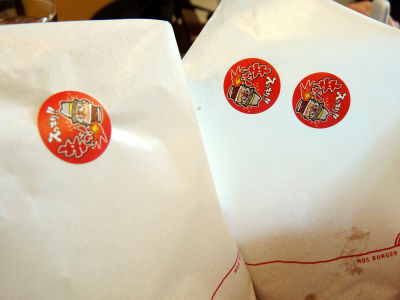 Buns is a little small, but the bulk is high, it is of fluffy.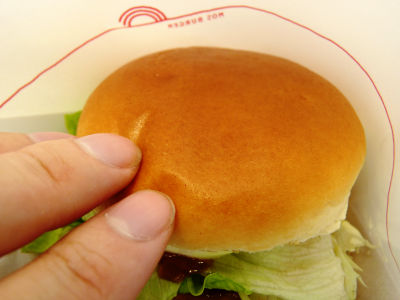 Special rest made refreshing on the patty! It is! Source.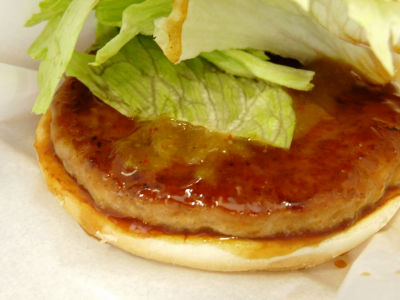 For those who are hot, the amount of sauce is quite large.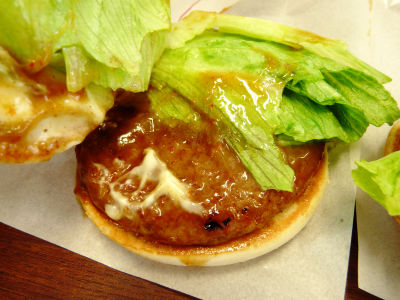 So, I will get it.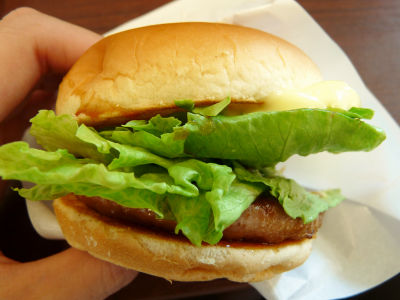 Since I am based on Teriyaki Burger, I thought that "I am not sweet, not sweet" at first, but spicyness is transmitted to the tongue afterwards. As mayonnaise wraps up pungent taste, it is well-balanced with pungent sweetness and tasty. It is getting pretty hot in the spring, so I thought that it would be nice to have some sweat after eating such a hot thing.

However, when I eat hot spicy terry yaki burger, that feeling changes completely. I am no longer able to follow the mayor followed by Mayonnaise and Teriyaki sauce, and my lips tickle somehow. Feeling a rise in body temperature and the amount of sweating slightly increased, feeling like when eating chicken or kimchi. As expected there is only a spirit.

After the hot things are sweet ... ... so we ordered brown rice flakeshake cooked green tea red bean (brown rice brown white ball included) on April 21 (Tue) release. One 300 yen.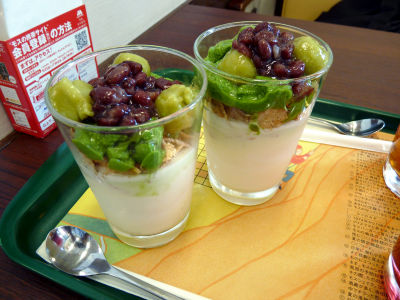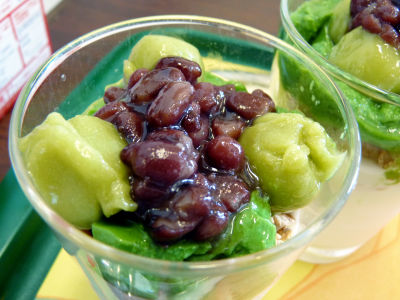 Because I ate too much hot things, it is very sweet, the inside of the mouth is cool and pleasant taste. I feel even faint bitterness of Matcha feeling pleasantly. It is an item I want to finish eating before the flaky crisp texture disappears.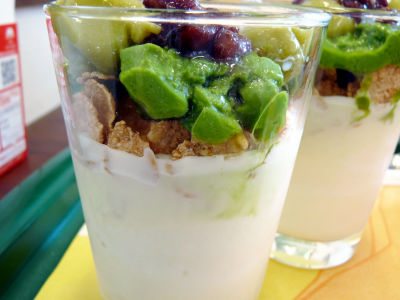 If you are free, try trying "Mosque" on the tray mount.