Puzzle game "PERFECT BALANCE NEW TRIALS" does need balance and dexterity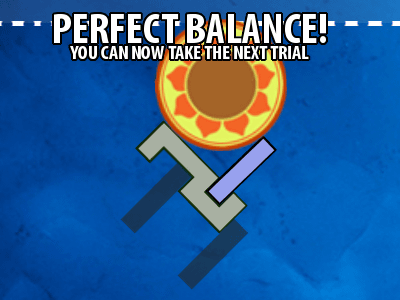 The game's objective is simple. It's just stacking up all the blocks and balls without disrupting the balance. But you have to be really quick. After placing a block, you must put another one to stop prior one slipping off the edge.

Read on for detail.

Play Perfect Balance: New Trials, a free online game on Kongregate

Select music and special effect conditions and start.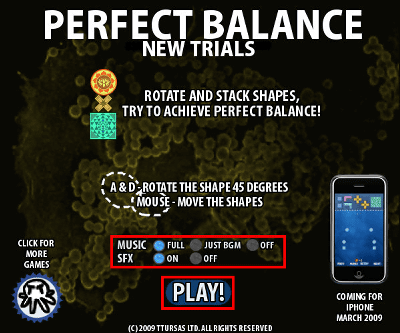 Stack all the parts above the dot line, without dropping them. Click to select the parts, A or D key to rotate and click again to place it.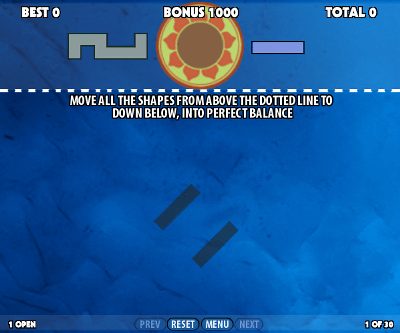 Stage 1 can be cleared by placing blocks as shown. Hold your breath and wait the blocks to settle down.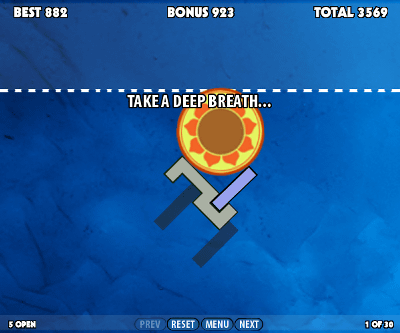 It became stable. Let's click "NEXT" to go on.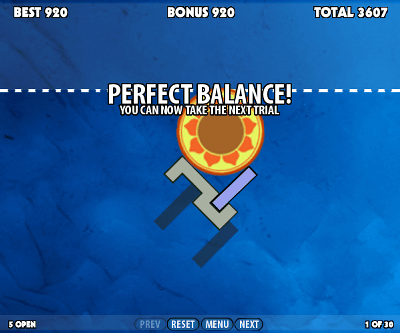 There's many way to solve the puzzle.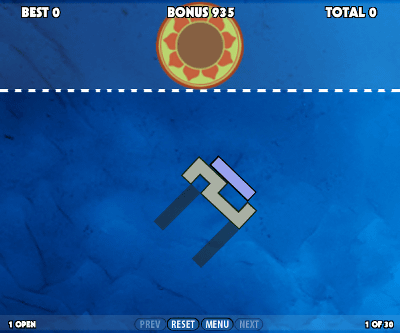 It looks disorganized but holds the balance.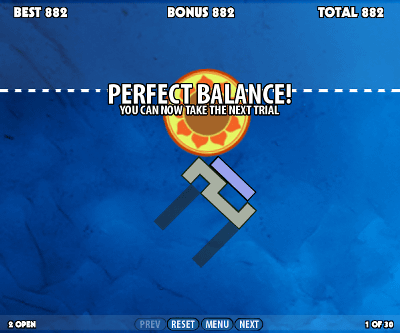 Isn't this too difficult for stage 2?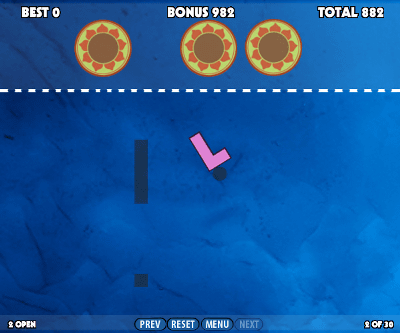 How could you put flat block on the round surface?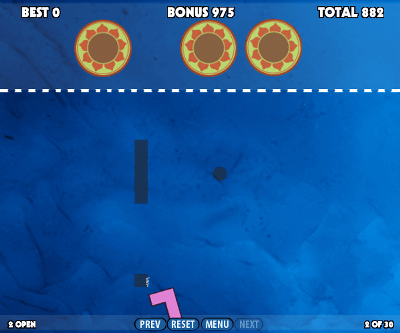 You can retry the stage with R key.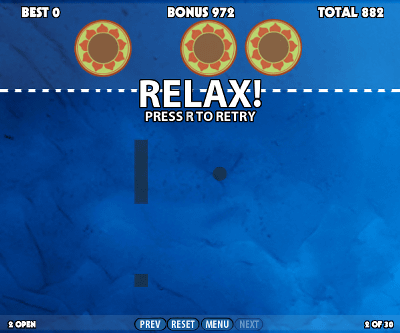 I know it's not neat but anyway I cleared the stage.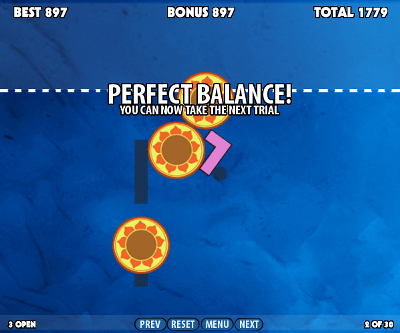 Round balls always cause trouble.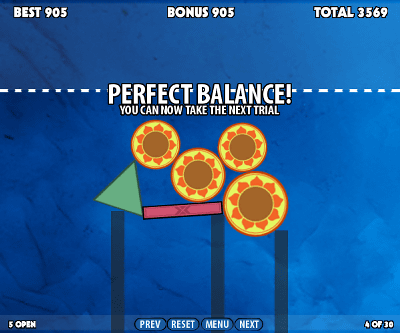 Sometimes it works to stack up everything without thinking, like this.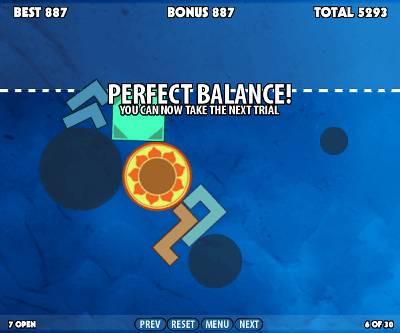 Light purple parts fits firmly on the default footing so it's very stable.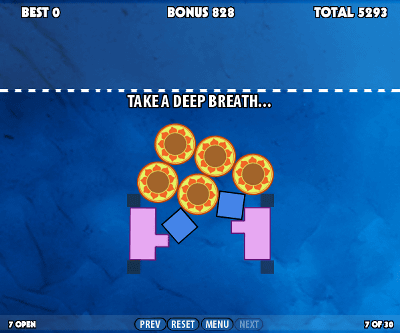 Use X parts to set round parts.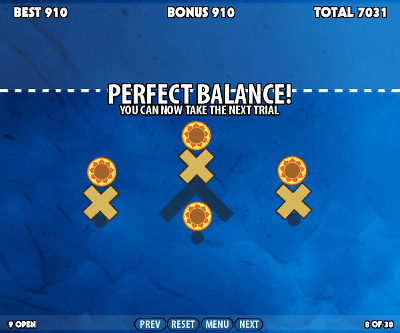 You should hurry on this stage, for two parts on the slope gradually slips down.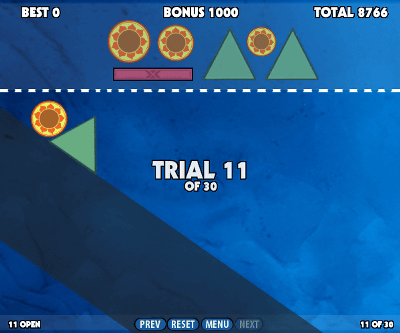 This is what we call "balanced".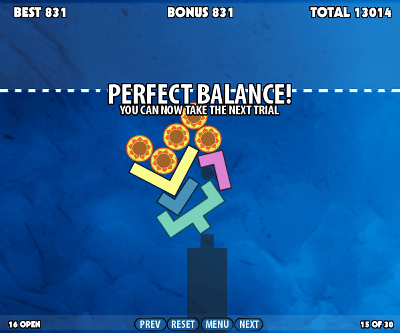 The game well combines both logicality of puzzles and thrills of action games. For there's no definitive answer to the puzzle, the game won't make you give up.

Related Post:
"MagicCube5D" the Rubik's cube on the fifth dimension - GIGAZINE

"Grow Tower", the latest Flash Game in the beloved GROW series released - GIGAZINE

IRON SIGHT - Flash Game featuring the Girl Assassin from "Phantom: Requiem for the Phantom" - GIGAZINE

"Bullet Bill 2", Flash Game of Kamikaze Attack on Mario Brothers! - GIGAZINE