Just like Super Segway, GM and Segway jointly developed a two-seater small motorcycle electric vehicle "P.U.M.A. (PUMA)" traveling movie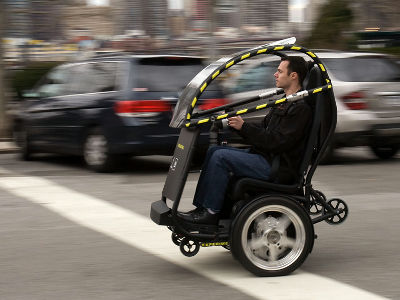 Segway and major automakers · General Motors are planning to show off at New York which starts on April 10 (Friday)P.U.M.A. (Personal Urban Mobility and Accessibility: Puma)Two-seater electric vehicle called motorcycle. It seems that it is supposed to be used as the foot of inter-city traffic, the maximum speed is 35 miles per hour (56 km). It seems that I can run for about an hour with one charge. Now, in many cities it is difficult to secure traffic congestion and parking spaces due to concentration of traffic, some sort of solution is required, but perhaps this puma may be one answer.

Details are as below.
GM and Segway working on new balancing two-wheeler P.U.M.A. project

It looks like a little Segway but not a four-wheeled vehicle, but a motorcycle is a segway.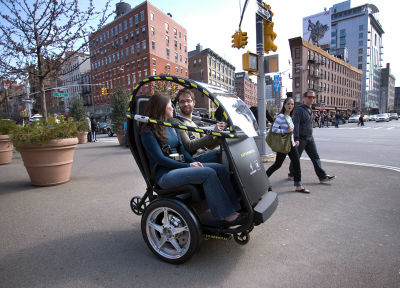 A movie looks like this.
YouTube - Project P.U.M.A. (HD)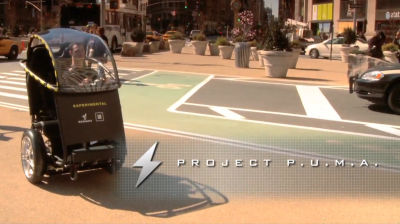 A man who runs Puma lightly.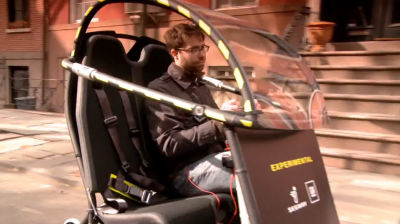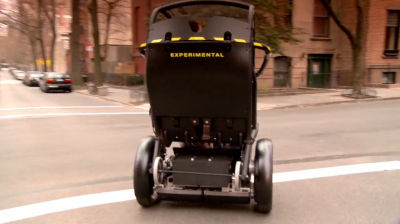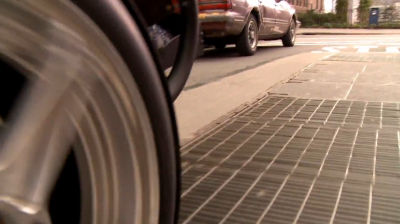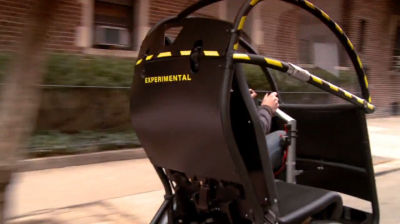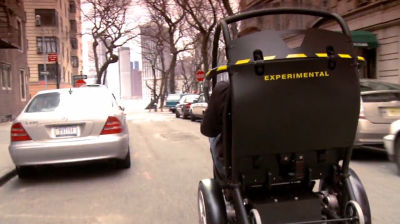 This time it is a different location. You can see that it is considerably small when viewed in town.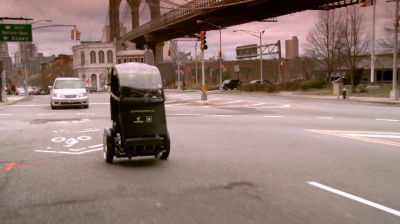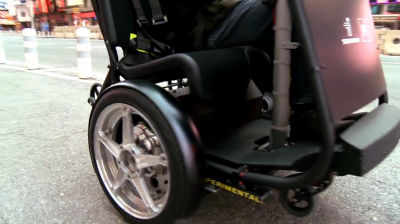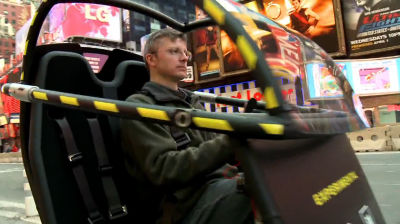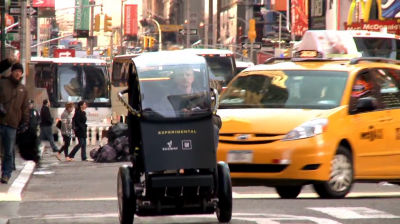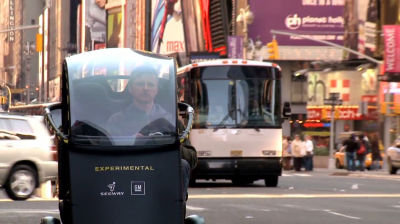 And parking.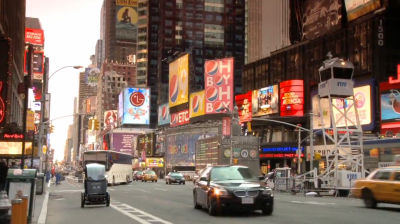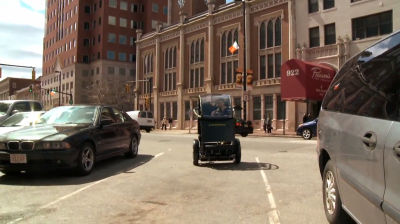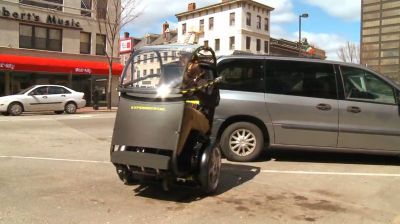 When stopping it is the four wheels using the previous two auxiliary wheels. It seems that I raise this two wheels before running and run in two wheels like Segway.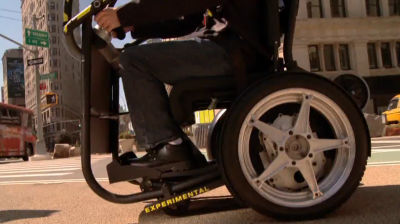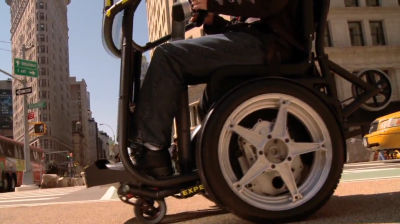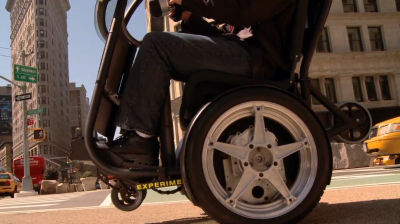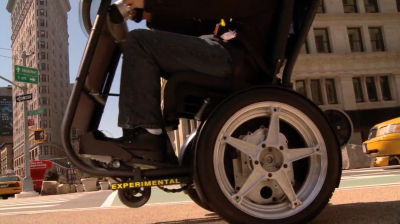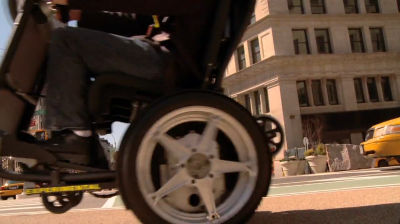 Okay two people also.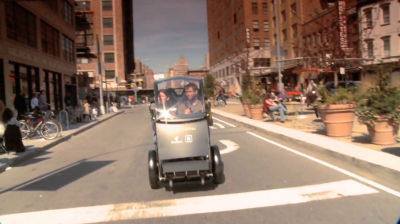 I am considerably noticed.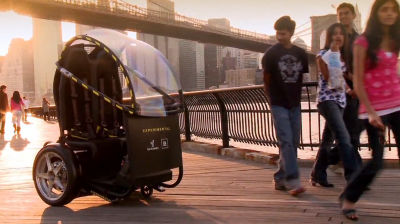 It is not so early that the maximum speed is 60 km, but it might be just as good as going out for a bit of shopping. Since it is smaller than the car, the parking space is likely to be small, but will it come to reach popularization?