TAF 2009: Trailer of "Musashi: The Dream of the Last Samurai" and a talk show featuring Mamoru Oshii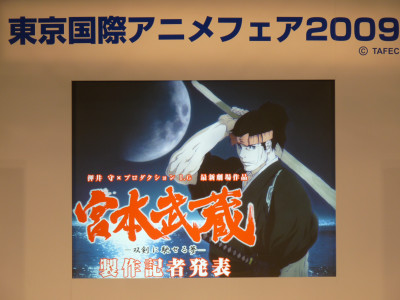 Mamoru Oshii's new movie "Miyamoto Musashi -Soken ni haseru Yume-(Musahi: The Dream of the Last Samurai)" was announced to be opening this June and with special advance ticket now on sale, expectations are building up.

A screening event of the movie's new trailer was held at Tokyo International Anime Fair 2009 and Mamoru Oshii -known for Ghost in the Shell series and The Sky Crawlers - attended along with director Mizuho Nishikubo, president Mitsuhisa Ishii of Production I.G and singer Shigeru Izumiya who did the title theme.

Video and pics after the cut!
(Japanese)Musashi Miyamoto -A dream of double sword- Official Site

Trailer (75 sec.)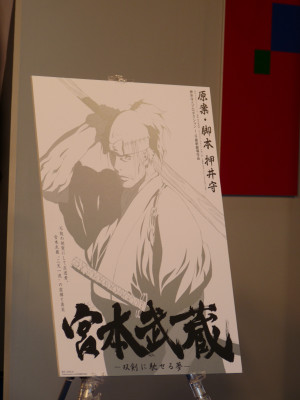 The event was hosted by announcer Hisanori Naoki of Nippon Broadcasting System, known as a diehard anime enthusiast.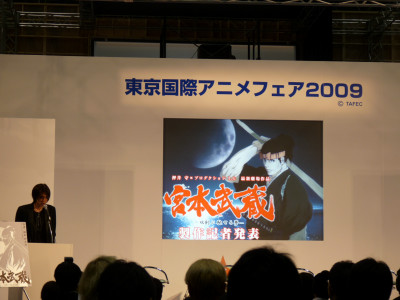 Mamoru Oshii did the original concept and screenplay.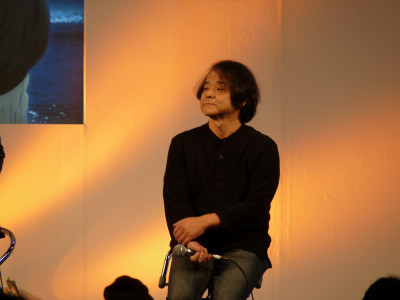 Singer Shigeru Izumiya.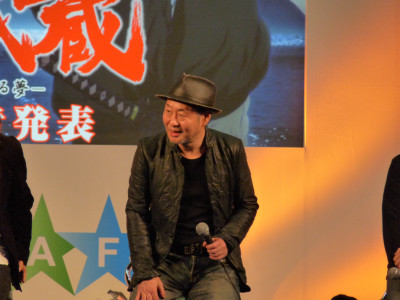 Director Mizuho Nishikubo.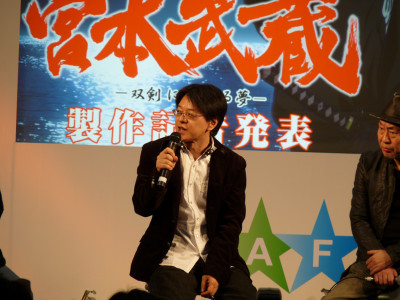 Mitsuhisa Ishii of Production I.G.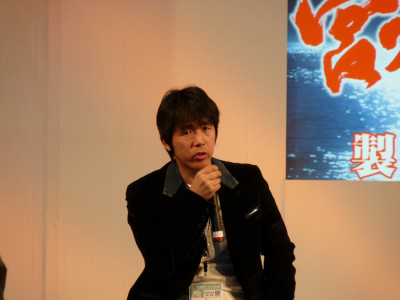 After the screening, a little talk show was held.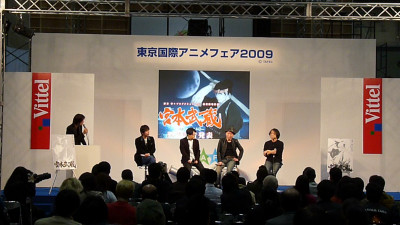 "I've seen most of Oshii's works. My favourites are Avalon and Innocence."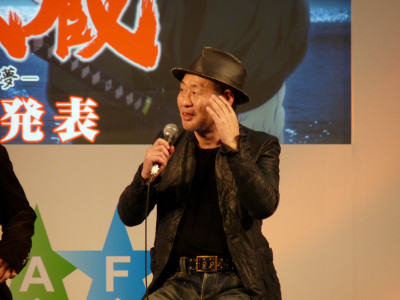 "The project started when Oshii came to me saying 'I've gotta make lots of money' and we talked and talked about it that night for like ten hours but nothing was decided, and the next morning it just came up when we were pissed, piled up in a cab, like, 'Hey, what about Musashi?' and 'That's great!' that was it, concrete, we're gonna make a movie about Miyamoto Musashi, decided in about ten seconds. Anyway, I suppose it's sure gonna make a major box office success, being one of Oshii's money making scheme."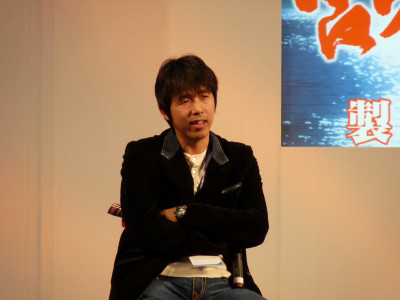 "That's totally untrue! I always wanted to do a film on Musashi Miyamoto. He's an extremely popular historical figure thanks to Eiji Yoshikawa's novels and the manga Vagabond, but those are fictions and sometimes not true to the life he actually led. So I wanted to tell a true story of Musashi, based on historical facts and his book 'The Book of Five Rings'."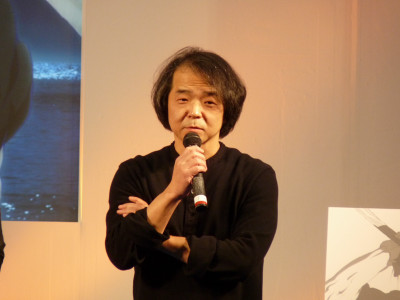 "I was a bit taken aback when the first draft of the script came with big capital letters saying FINAL DRAFT", says director Mizuho Nishikubo. "But the first draft had, like, 65 out of the total 70 minutes of historical lecture and trivial knowledges, kind of exhausiting, so I did change it a bit, adding action-scenes and making it more laid-back, entertaining."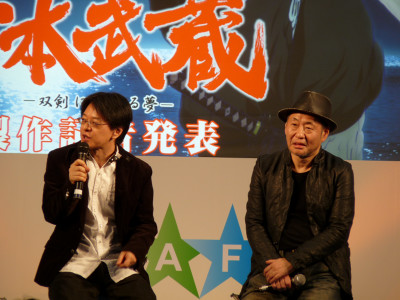 The talk show concluded in good humour.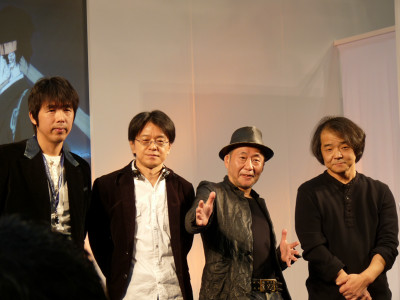 Mamoru Oshii is admired for his charms as well as his works, considered sweet natured and adorable by fans.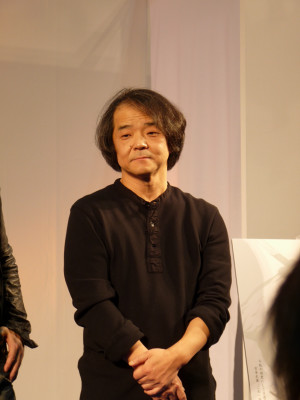 The singer was found promoting his new programme after the event.