TAF 2009: Character Designs Disclosed of 19 Bombshell Female Warriors from "Queen's Blade"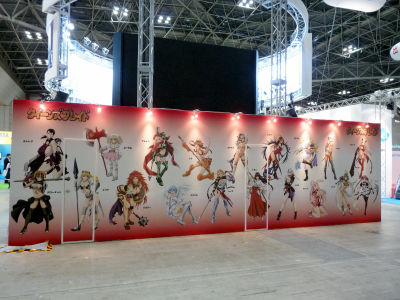 Queen's Blade - Wandering Warriors, TV anime adaption of the popular gamebook series Queen's Blade, is to be aired from this April. In the anime, female warriors from all over the world compete in the quadrennial "Queen's Blade Championship", and the winner gets to rule the continent as Queen. The story will focus on Leina, but of course many other female warriors appear, 19 in all.

Four previously unrevealed characters were finally introduced, and an illustration panel of all 19 amazons was exhibited at Media Factory's booth at Tokyo International Anime Fair 2009.

Read on for details and pics.

(Japanese)Queen's Bladen Official Website

These are the four newly revealed characters (We're just guessing the spelling of these four names). Fire Master Nix.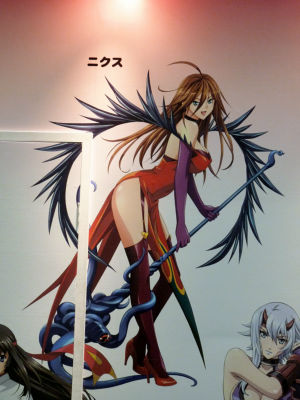 Melpha, the religious girl from the capital.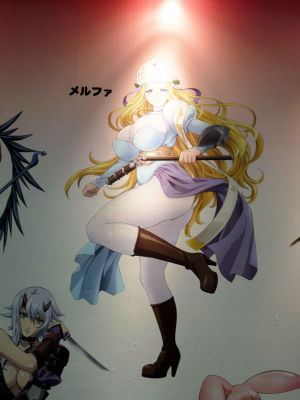 Irma the assassin of fangs.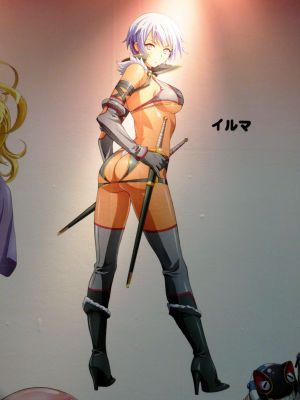 Summon's Queen, Aldra.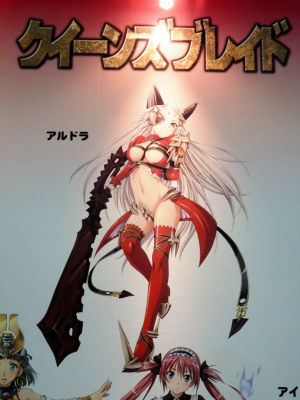 Cattleya, Yumir, Claudette, Elina, Listy.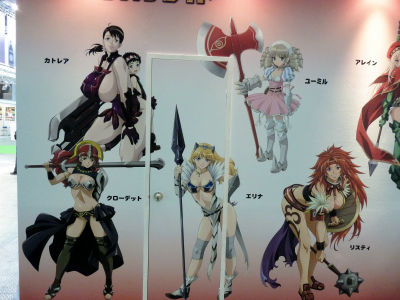 Alleyne, Nowa, Echidna, Nanael, Leina。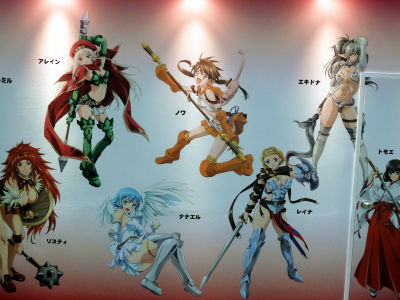 Nics, Melpha, Tomoe, Shizuka, Melona.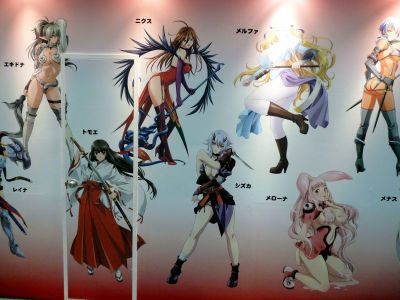 Irma, Aldra, Menace and Airi.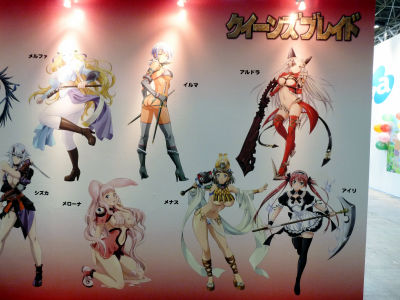 So these are the 19 alluring female warriors, all dressed in skimpy armours. Could this anime really be unrated? Better check on again before the airing.