A new style of dressing shaking with your favorite seasoning "Shakey Pop" Tasting Review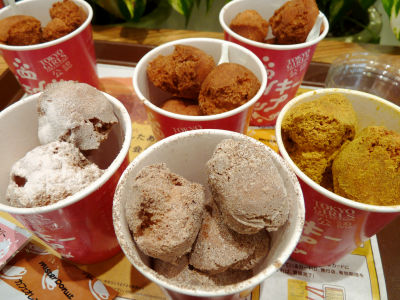 From March 7th with Mr. DonutsTokyo Girls CollectionThe product "Shakey Pop" that collaboration collaborated was newly released, so I bought it and tried it. "Tokyo Girls Collection" is a popular fashion event for women, in Mr. Donuts this spring as "GIRL'S MISDO PROJECT"Gifts of Tokyo Girls Collection SelectIt seems to do.

Details are as below.
Shakey Pop | Mister Donut

When I went to the shop, the seats inside the shop were all buried when I saw it from the outside, and I thought that this might be bad, Shakey Pop was sold out when I entered the shop ... ....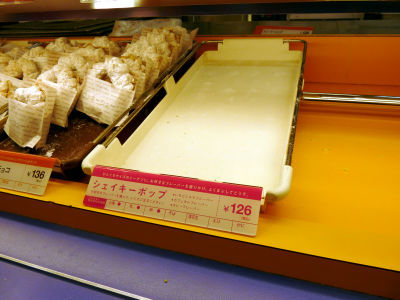 So in a hurry to another shop.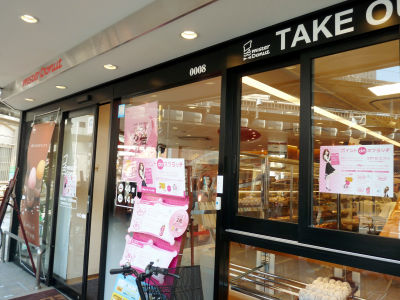 Here too, the seat was quite filled, but "Shakey Pop" remained.



The flavor was supposed to pick up at the cashier.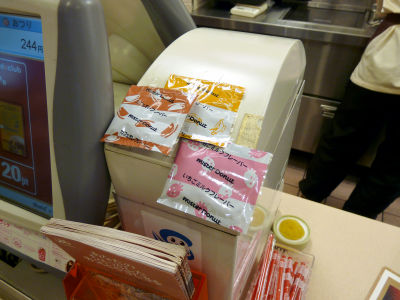 Of course I eat all kinds.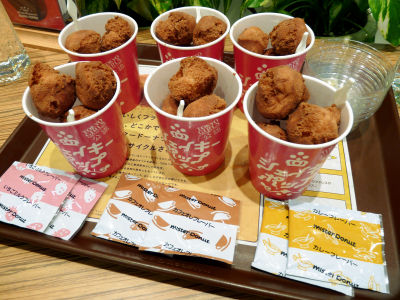 "Strawberry milk flavor", it seems that it is not separately strawberry contained.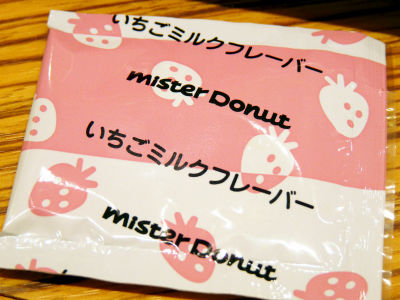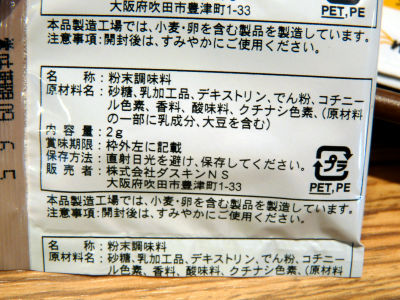 "Cafe au lait flavor", which contains instant coffee.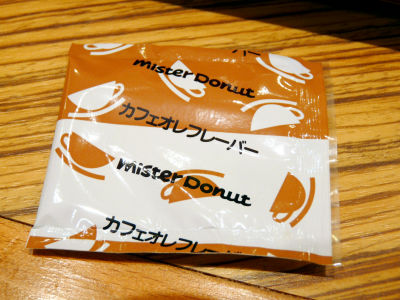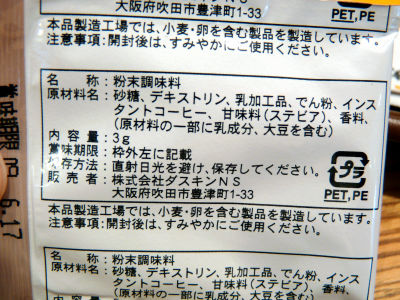 "Curry flavor", curry powder is contained. Even though it is a donut ... ....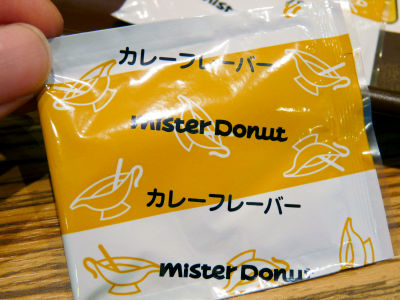 Take out the fork, sprinkle seasoning, shake and eat.



TOKYO GIRLS COLLECTION is an official donut.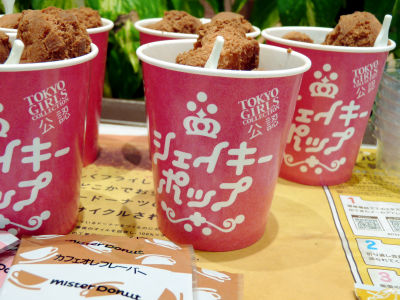 Seasoning is like this.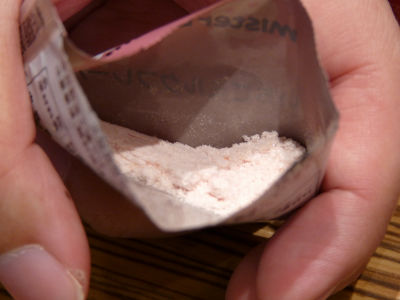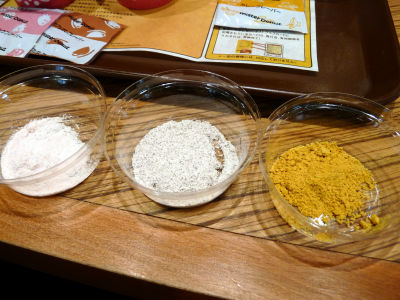 Lightweight pink strawberry milk flavor.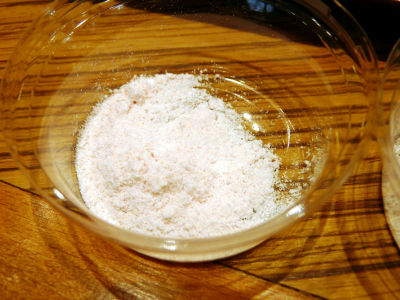 Cafe au lait flavor which also feels like salt pepper.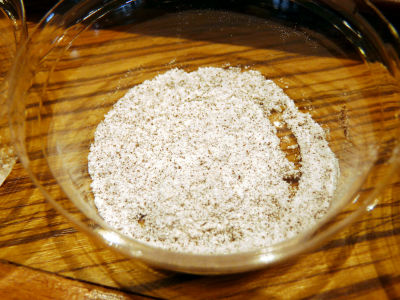 Curry flavor which can not be thought as sprinkling on donuts.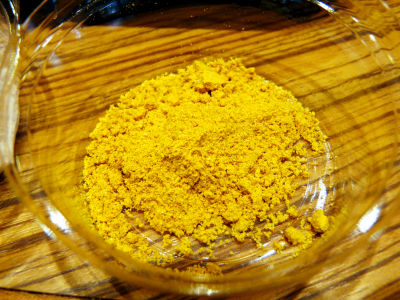 Shake it with a lid.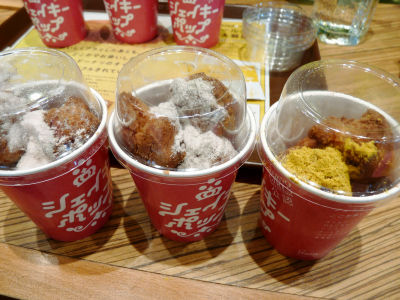 The seasoning was prevailing.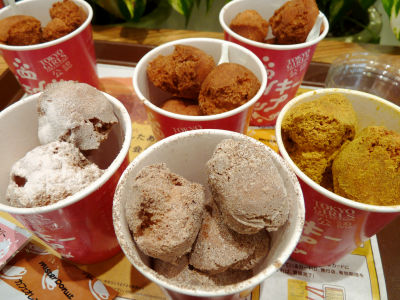 "Ichigo Milk" has become an orthodox sweet donut. It is a safe taste like sprinkle with powder sugar, strawberries have a light flavor but almost no milkiness.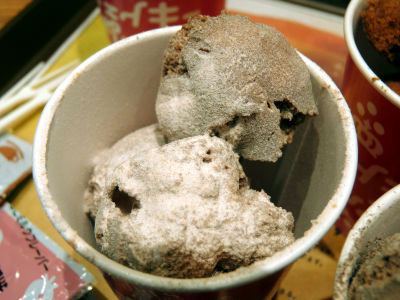 "Cafe au lait" runs a bitter taste of coffee as soon as you put it in your mouth. It feels like licking the fine instant coffee powder. As expected the bitterness is too sharp, floating from a sweet donut.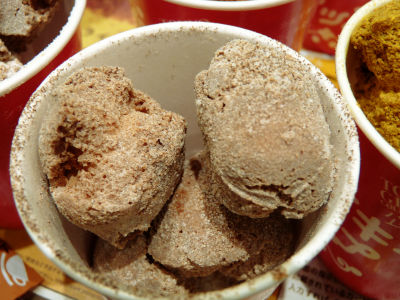 The most uneasy "curry" was not as tasty as I thought. However, sweetness and spicy taste combined with the taste changed, and the scent is curry but it is definitely a sweet donut, which is a strange thing to eat.Curry breadThere is no sense of incongruity when RU is firmly contained in it like inside, but there is no sense of incompatibility, but maybe it feels a little unreasonable as it seasons sweet donuts with seasoning.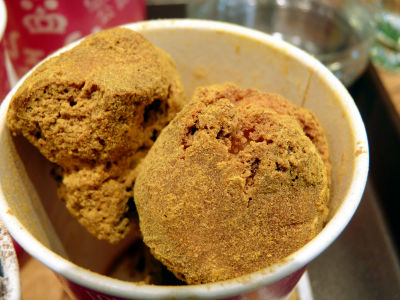 This is a shakey pop that did not turn on anything. It's sweet and tasty like Sator Andadgy. Perhaps, it is rather tasty even if nothing is added ......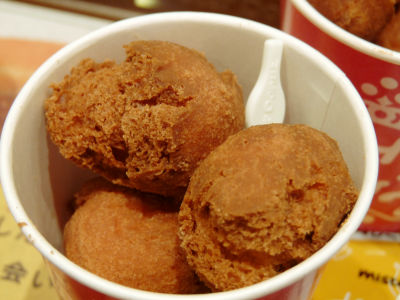 At the end I tried mixing all the seasonings, but the curry's spirit penetrated through the sweetness. It does not seem to be mixed.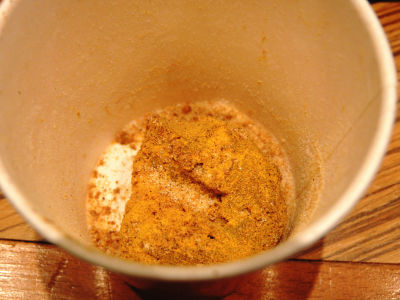 Inside the store there was a large POP of Tokyo Girls Collection and Mr. Donut's collaboration project. Although it is not as big as life-size, it is quite large.