Cebit 2009: Police officers swishing about on Segways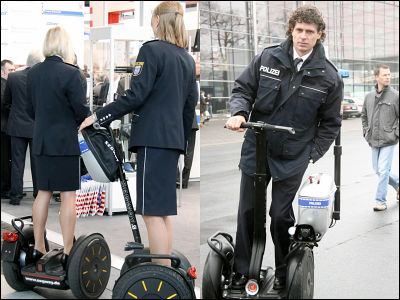 To patrol the tremendous site of Cebit - held at Hanover fairground, ten times as large as Tokyo Big Sight, - German police officers were using Segway for transportation.

We almost never see a Segway in Japan since it's virtually impossible to lawfully use them on public roads. So we took this opportunity to take a good look at this famous vehicle.

Read on for details and pics.
German police model Segway parked next to a makeshift police box at the site.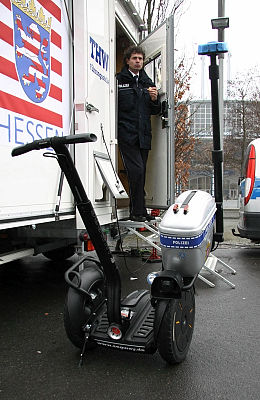 While taking pictures, some one reached out and.........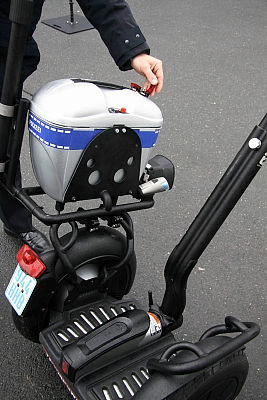 The police officer munching sandwiches at the police box came out and showed us his riding skill!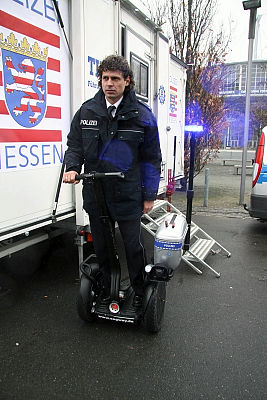 The Segway started abruptly.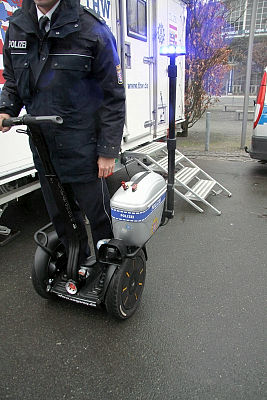 Gaining speed, the officer's back getting smaller and smaller......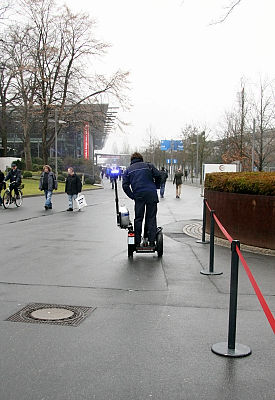 Then made an elegant turn like a figure skater. Accerelating, he came back to us.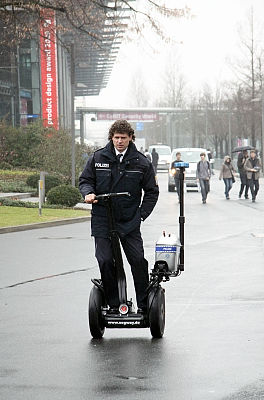 And gave our camera his sidelong glance.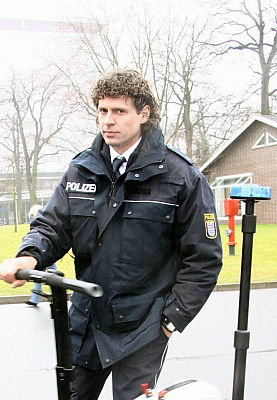 This is, like, the definition of cool.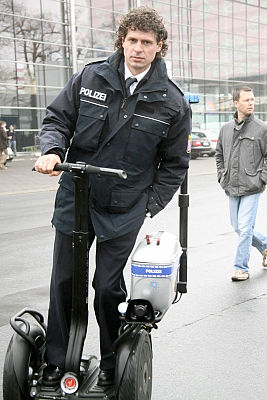 Pity we can't show this on video, but his deft handling of the vehicle and the little twisting of hips did look quite profocient. Inside the hall there were female police officers riding Segways too. Segway isn't allowed on public roads in Japan, but friendly police officers patrolling the streets on Segways might be great for publicity.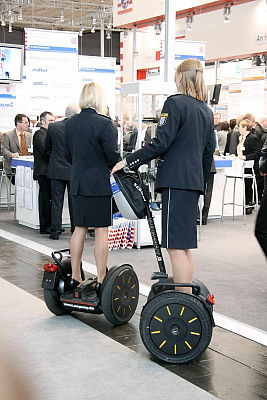 (Coverage, Text: Hiroyuki Watanabe / Edit: GIGAZINE)