Willcom to reveal their latest PHS phone "BAUM" and "WX340K", and other new customer services.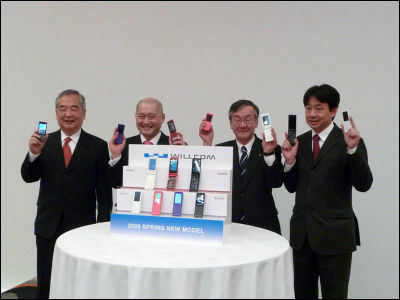 Today Japanese PHS phone carrier Willcom is having a press conference to release their new phone "BAUM" and "WX340K". We are now at the place and send a report directly in live.

※Updated 15:01 GMT +0900

At the place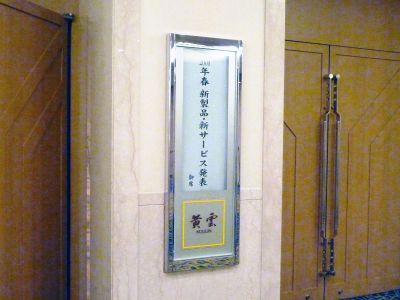 Today's program Kyocera's new phone is to be released.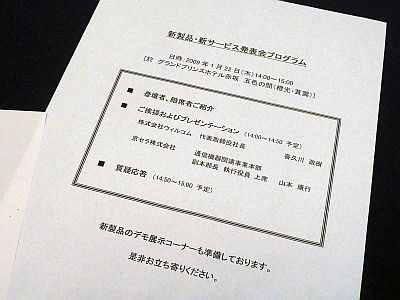 Attendants. There may be a great new service revealed.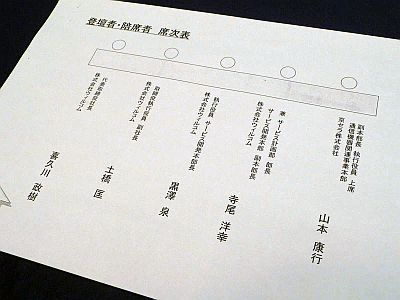 14:02
Conference started. Introducing attendant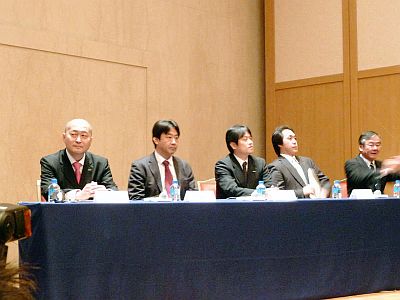 14:03
Products and services for spring selling season

14:06
Explanation of "WILLCOM CORE" the next generation PHS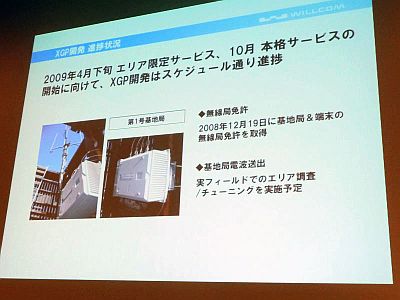 14:08
Trial service starts from April within Tokyo Loop Line Prototype terminals for the service are in trial.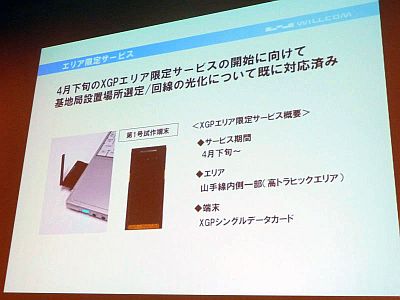 14:09
Local area related services are now in progress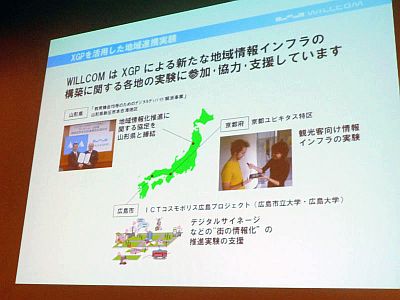 14:11
Planning to provide a communication service in cooperation with 3G data network and The Bullet Train LAN.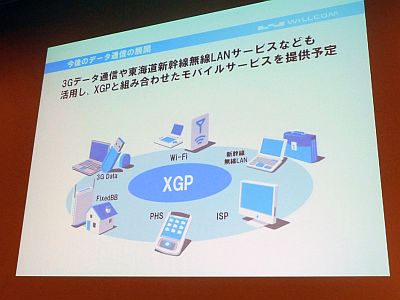 The flat rate plan will be renewed.
Data transferring services' basic rate will be free. No matter how much you transfer, the rate is 2800 yen (about 32dollar) at most.
It will be the same if you use the phone as a PC modem.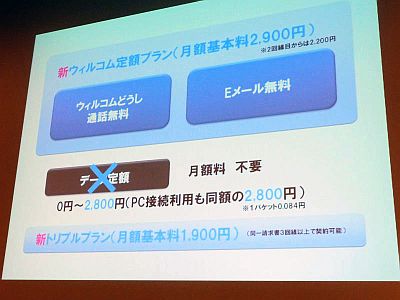 14:16
Comparing the packet switcing rate with other competitors.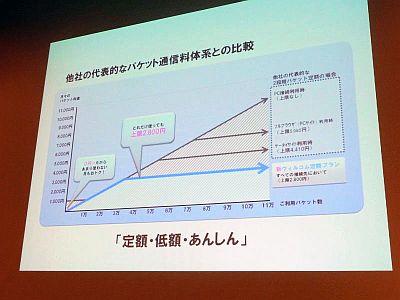 14:17
New basic rate plan released. Paying 1050 yen(about 12 dollars) a month and you will get plan minutes as worth as 2100 yen(about 24 dollars).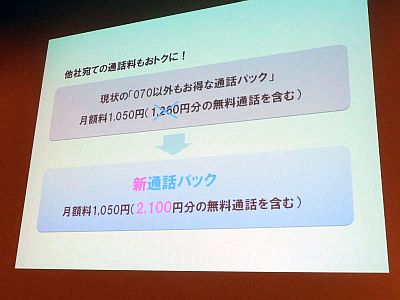 14:19
FeliCa ready phone released at last.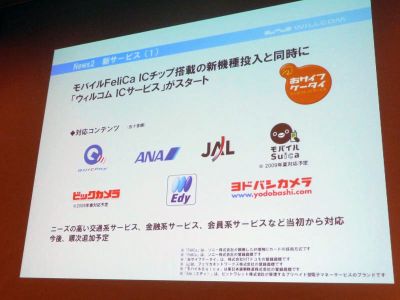 Background wallpaper application adapts Flash lite will be provided soon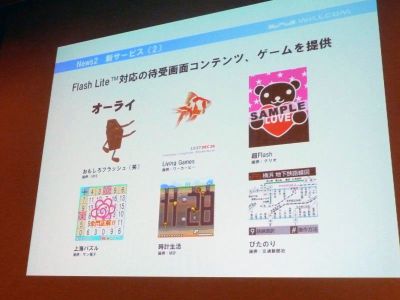 "Willcom Wireless LAN option" renewd. From this March, you could use the service in N700 bullet train with same price.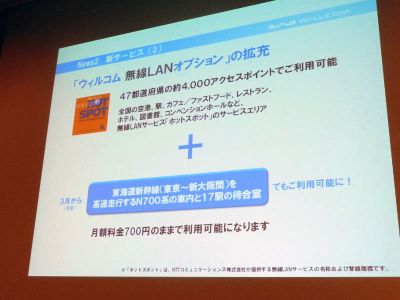 "WI-FI Anyware" appeared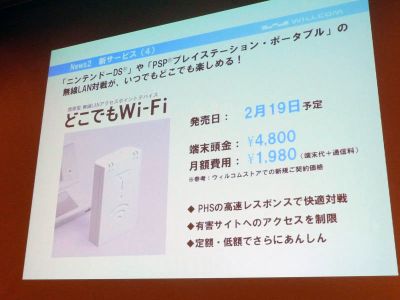 14:23
Local community FM radio "Simul Radio" is now can be heard with W+Radio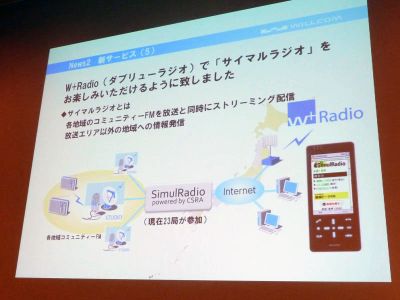 14:26
Mr. Taro Kimura, representative of "Simul Radio"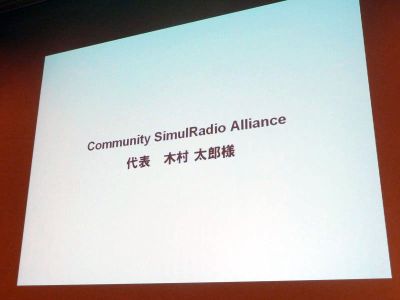 14:27
Explaining the Willcom's merit.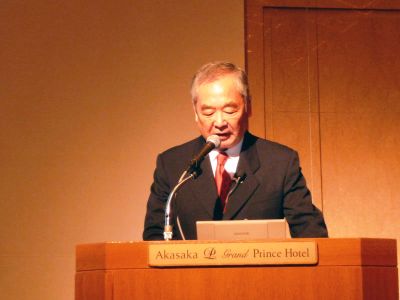 14:31
2 new phone device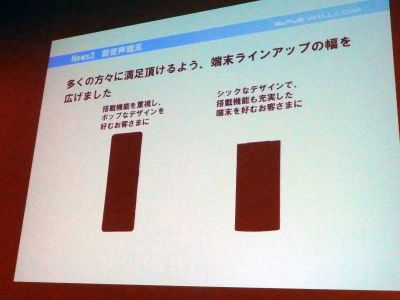 14:32
"BAUM" and "WX340K"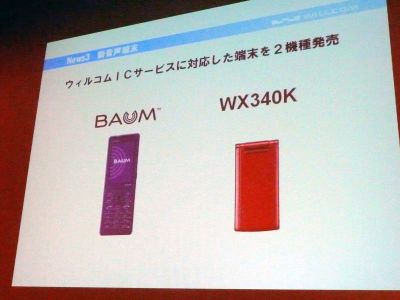 14:36
Various colors available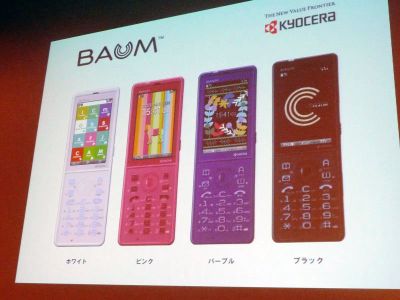 Cyverbuck ready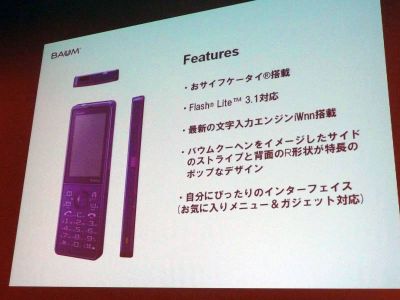 Also various colors available with WX340K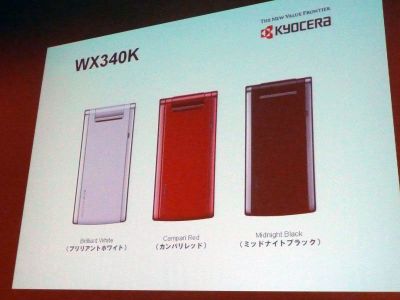 The latest high-end model nicknamed Kyo-Pon(Kyocera Phone)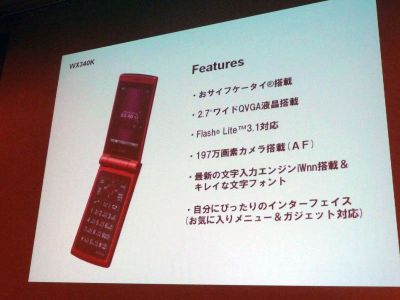 14:19
Specs shown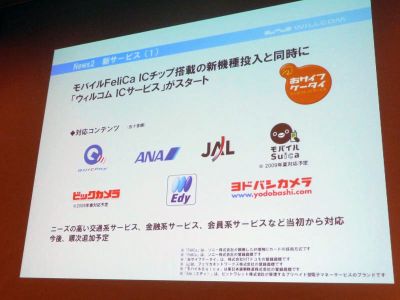 14:41
BAUM is designed in the motiv of baumkuchen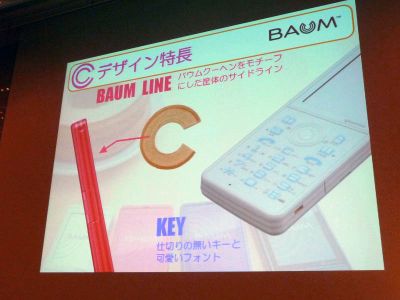 Product description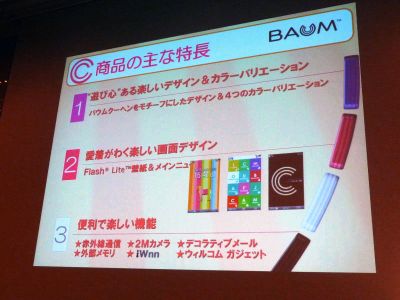 14:42
"HONEY BEE" for entry
"BAUM" well designed model for intermediate
"WX340K" is classified as high end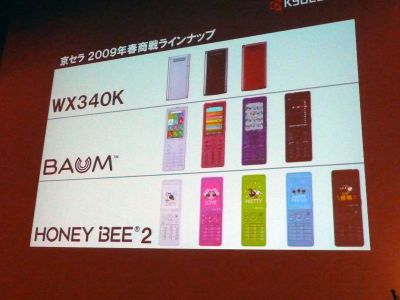 14:43
"BAUM" is on March, "WX340K" will be in the late February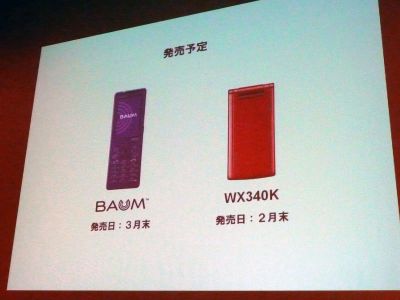 Please be with Will com for the rest of the year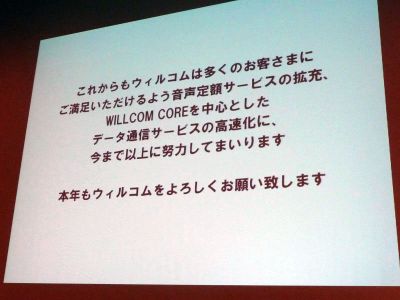 14:45
Documents handed Discussion Period

14:52
About WILLCOM CORE
Q.What is it goona be "cooperation with 3G data communication service"

A. We haven't made official announce yet so there's little to say. We are in cooperation with some companies planning to procide service using next generation PHS and 3G data communication service. We are using "micro cell antetnna". Each set rather closely to provide high-speed connections. 3G data communication services are using "macro cell". Each anttenna covers an wide area. Both service has different merits, so we are going to convine them.
As same as the wireless LAN service wea re providing now.


Q. I think those services are related to students. Now theres a discussion of prohiviting cellphone in the school. Tell me your opinion.

A. Our user is mainly college students and secondly high school students. What is now discussed is related with younger ones so I don't think there is drastic change. Theres many opinion saying mobile phones are evil. But there's a service like "safephone" the position tracking system for children's security, which makes parents relieved. The youngs need to know more actually using the phone.

15:01
Photo session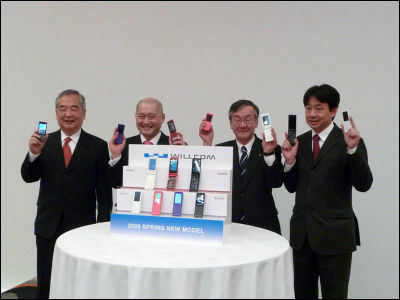 Following:
Reviewing Willcom's newest phone device "BAUM" and "WX340" - GIGAZINE

Related Articles:
2008 Autumn/Winter model cellular phone of KDDI - GIGAZINE

2008 Autumn/Winter model Cellular Phone of NTT DoCoMo - GIGAZINE

2008 Autumn/Winter model cellular phone of SoftBank -Part One - GIGAZINE

2008 Autumn/Winter model cellular phone of SoftBank -Part Two - GIGAZINE